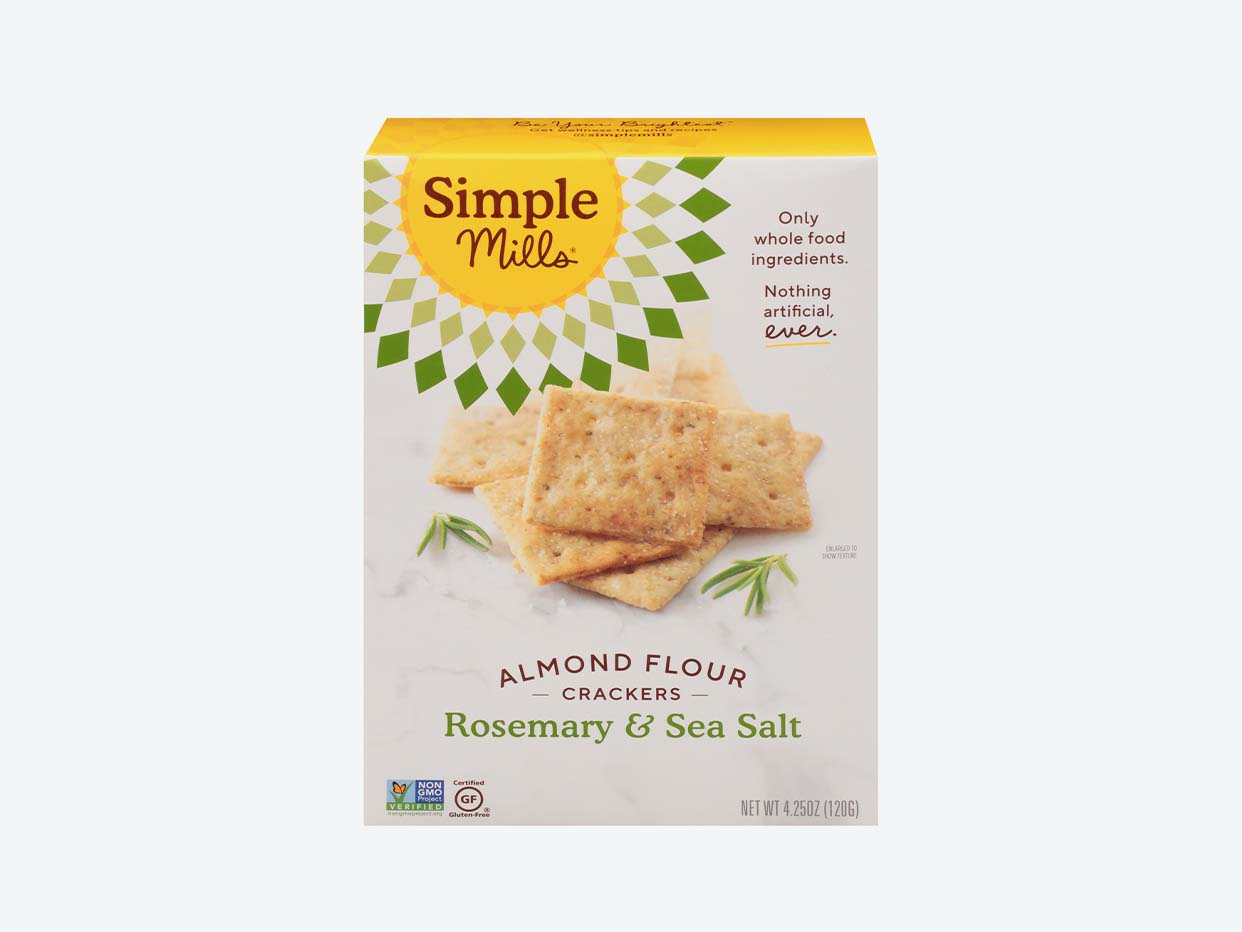 Simple Mills - Rosemary & Sea Salt Almond Flour Crackers
$4.99  ·  

4.25 oz
30 min delivery · 5 min pickup
Paleo-friendly snack crackers made with real herbs, sea salt, almond flour, sunflower seeds, sunflower oil, and flax seeds.
Why You'll Love It:
With such an herbaceous flavor, you can snack these as is! But personally we're going right to the cheese tray and hummus bowl to up-level h'ours d'oeuvres time.
You Might Also Like...