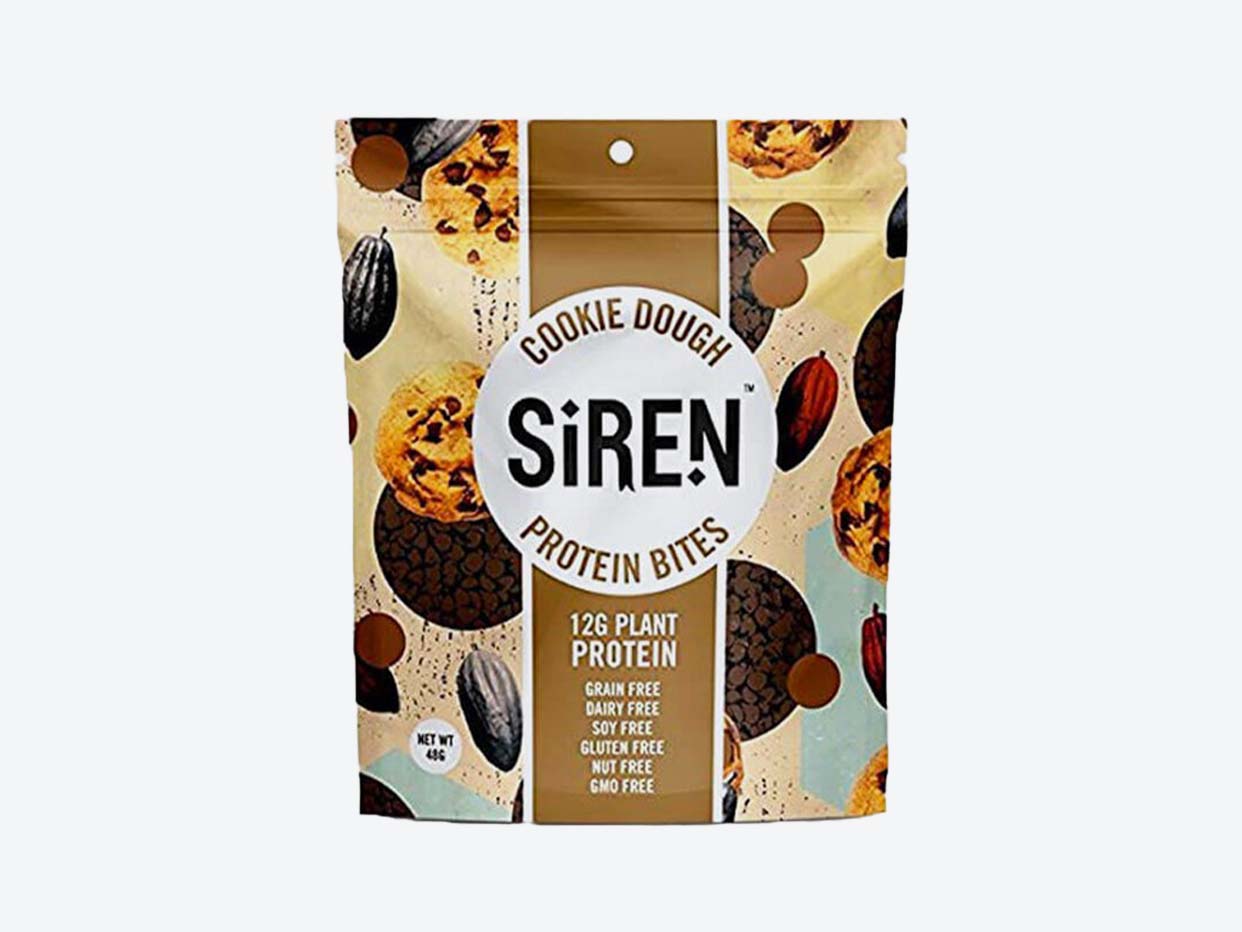 Siren Snacks - Cookie Dough Protein Bites
$3.99  ·  

1.7 oz
30 min delivery · 5 min pickup
Protein-packed snack bites made with simple, natural ingredients. Contains cashew butter, almonds, dates, pea protein, tapioca, coca butter, dark chocolate chips, vanilla, sea salt, and monk fruit for 12 total grams of plant protein.
Why You'll Love It:
These bites are our cookie dough fantasies realized but with guilt-free ingredients and a supercharge of plant protein. No need to lick the bowl; these taste just like it.
You Might Also Like...