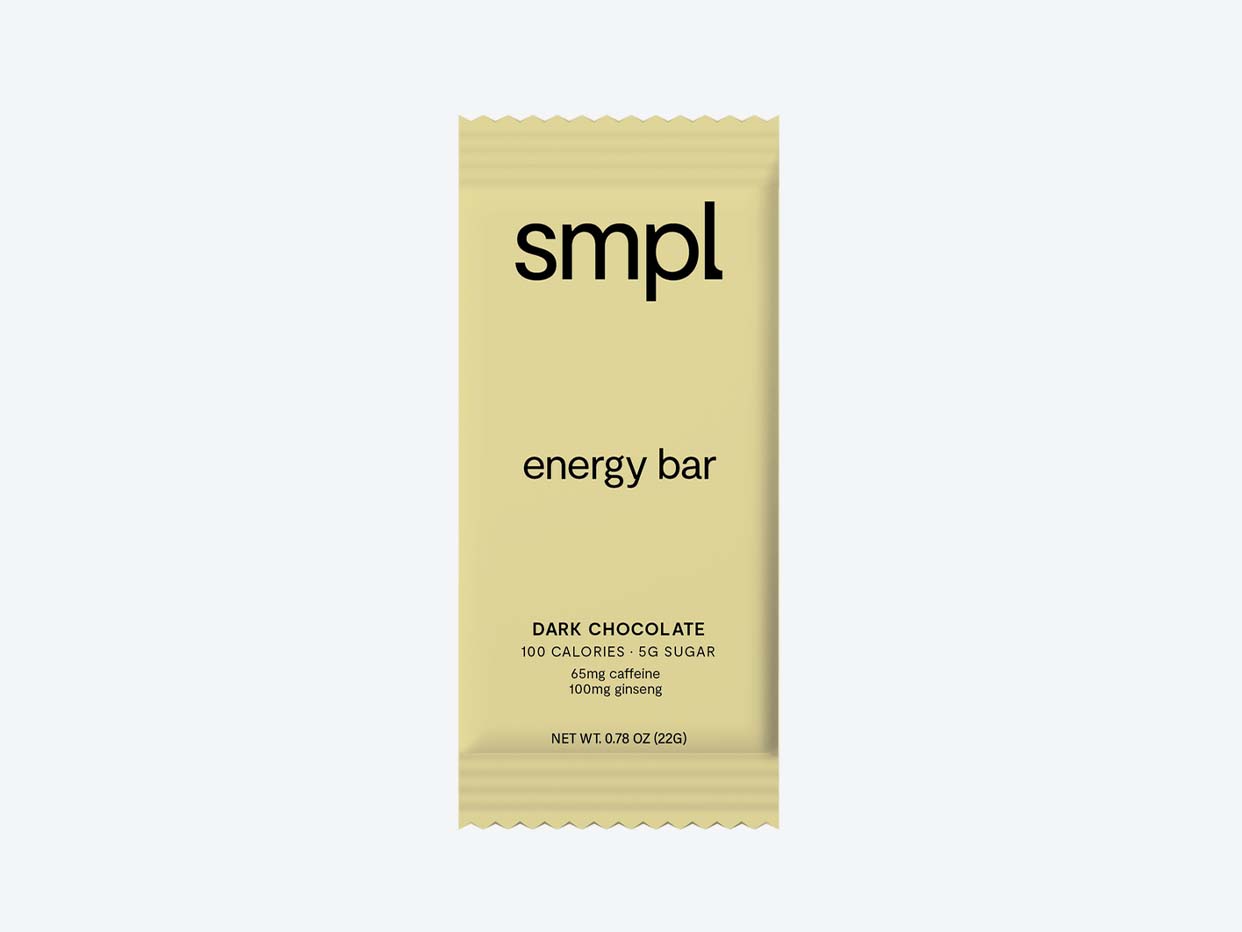 smpl - energy bar
$1.99  ·  

22 g
30 min delivery · 5 min pickup
Enhanced plant-based snack bar formulated with superfoods, stress-easing adaptogens, and mood-boosting nootropics for daily wellness. Made with chocolate, Himalayan sea salt, ginseng, and 65MG of caffeine. Only 100 calories and 5g of sugar. Contains tree nuts.
Why You'll Love It:
Who knew a chocolate bar would be our resource for a daily energy boost. Earthy ginseng adds it's natural adaptogenic boost of long-lasting focus, while a dash of caffeine helps it naturally sustain for the rest of the afternoon at work.
You Might Also Like...