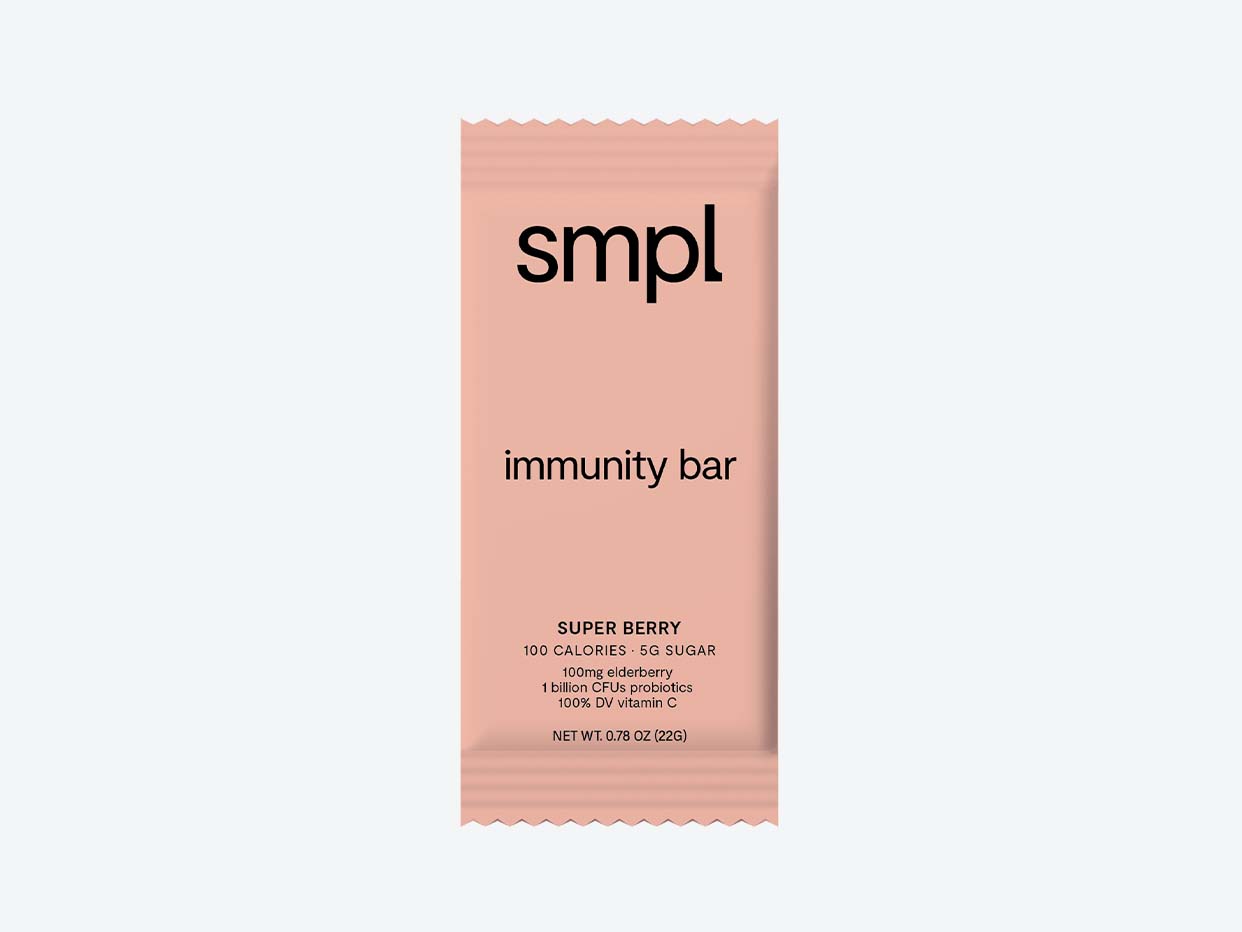 smpl - immunity bar
$1.99  ·  

22 g
30 min delivery · 5 min pickup
Enhanced plant-based snack bar formulated with superfoods, stress-easing adaptogens, and mood-boosting nootropics for daily wellness. Made with elderberry, Himalayan sea salt, strawberries, blueberries, and cranberries. Only 100 calories and 5g of sugar. Contains tree nuts.
Why You'll Love It:
smpl thinks that your daily immune support should taste as good as the benefits are essential. Who wouldn't love that? This fruit cocktail in an immunity bar triples up on the Vitamin C and antioxidant game, giving us a new midday snack that's healthy, delicious, and multifunctional.
You Might Also Like...