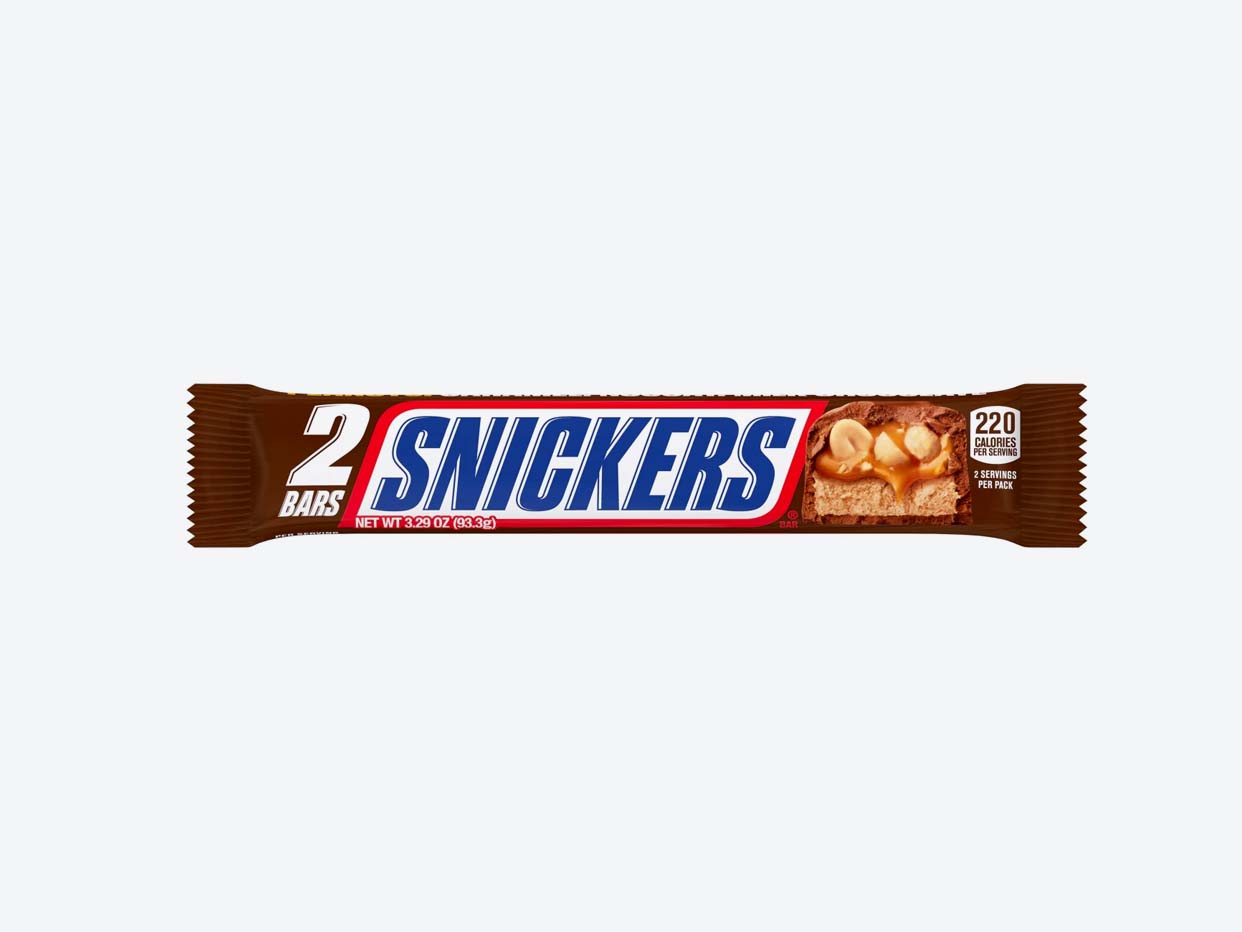 Snickers King Size
$1.99  ·  

3 oz
30 min delivery · 5 min pickup
The classic candy bar, with a delicious blend of roasted peanuts, nougat, and caramel, coated in creamy milk chocolate. But bigger.
Why You'll Love It:
In 1930, the first Snickers bar was sold in Chicago. Now, with over one billion dollars worth of candy sold, it's fair to say that Snickers is an American staple.
You Might Also Like...