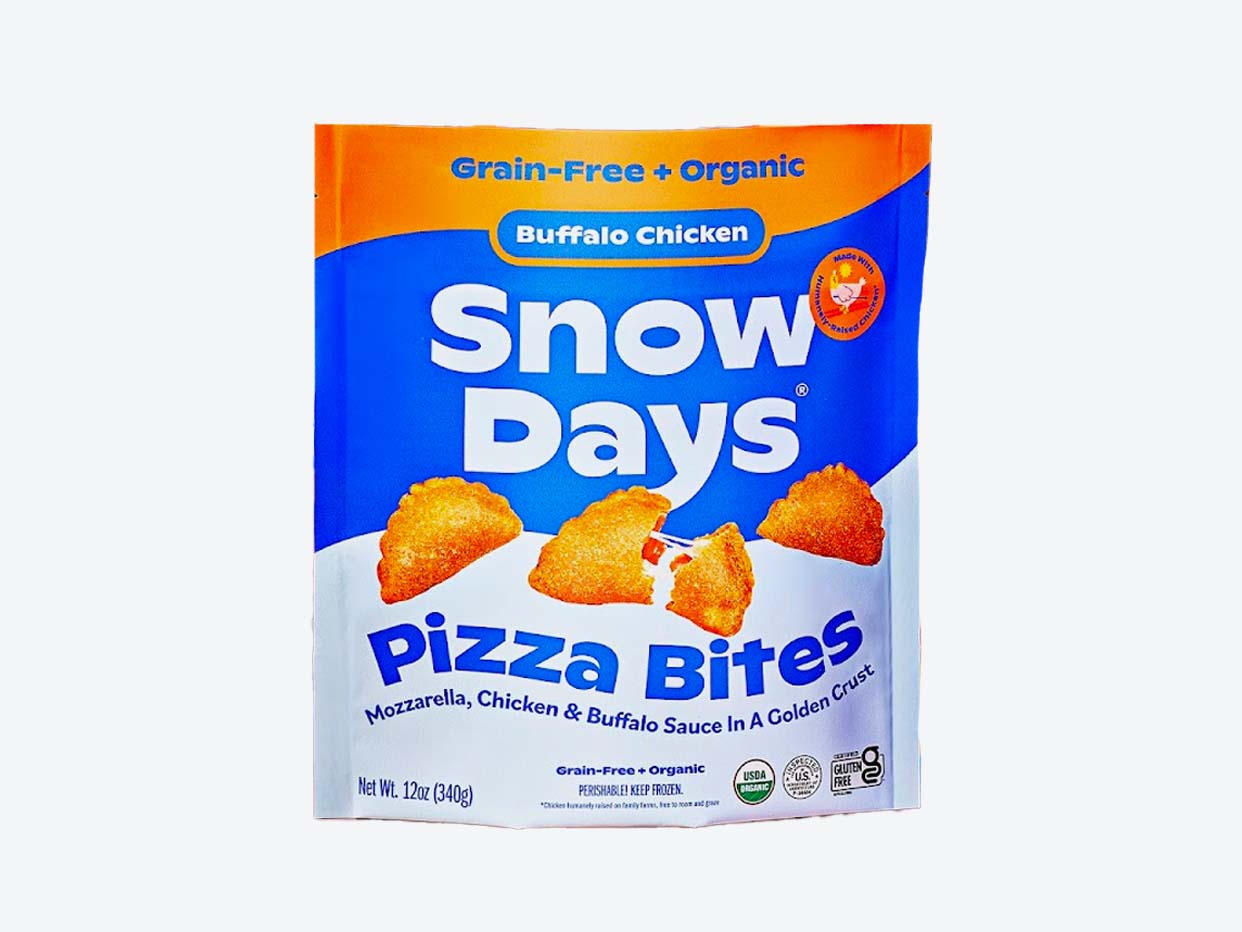 Snow Days - Buffalo Chicken
$8.99  ·  

6 oz
30 min delivery · 5 min pickup
Organic free-range chicken, coated with hot and westy buffalo sauce, smothered in gooey cheese, and encased in a cassava crust (which means it's grain-free too). Pop them in the open and enjoy.
Why You'll Love It:
A gluten-free alternative to satisfy your pizza bite cravings. With sustainably sourced, organic and cruelty-free ingredients, Snow Days knows how to make food that's better for your body and the planet.
You Might Also Like...