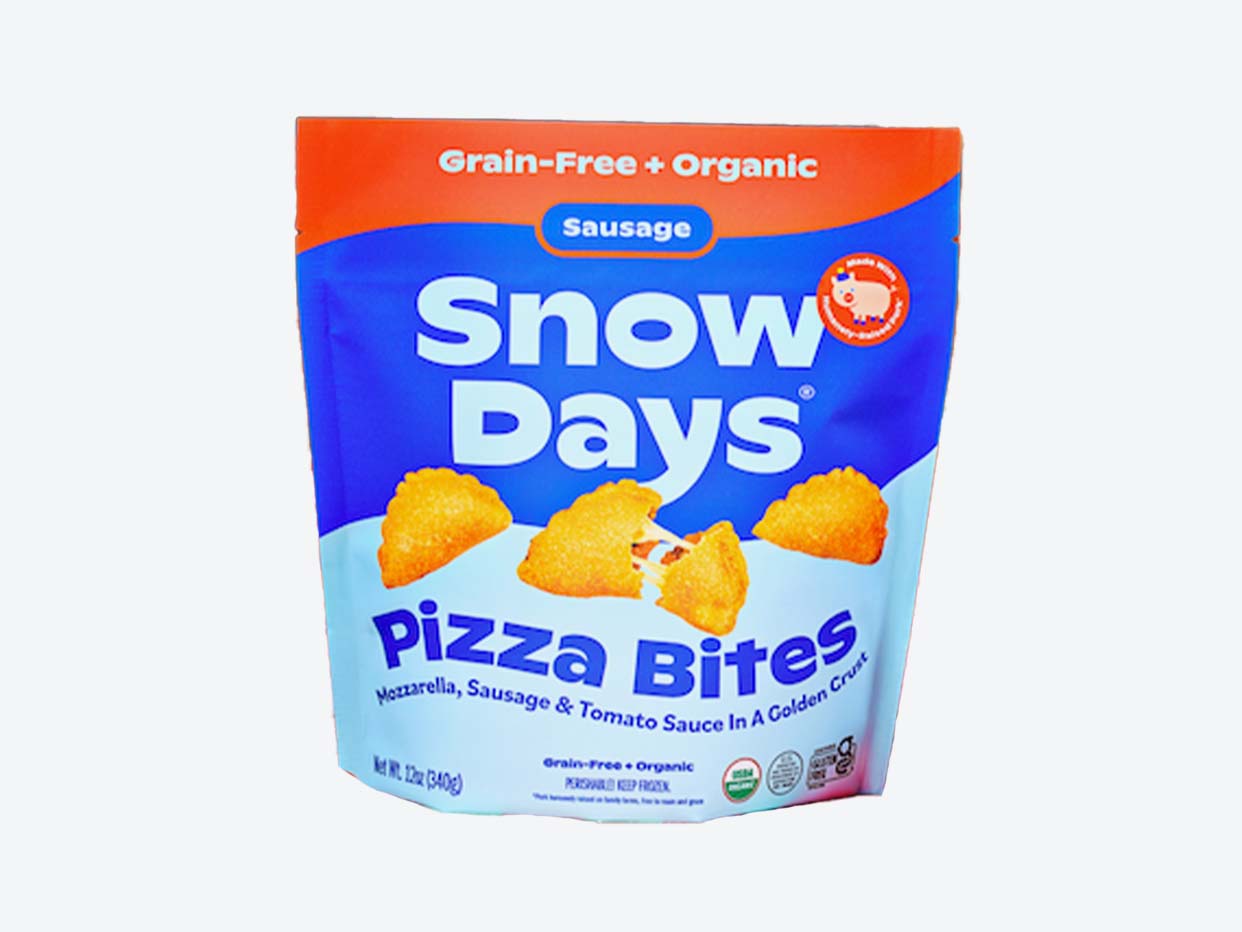 Snow Days - Sausage Pizza Bites
$8.99  ·  

6 oz
30 min delivery · 5 min pickup
Addicting, organic, grain-free pizza bites loaded with pasture-raised pork, organic bell peppers, grass-fed mozzarella, and other organic ingredients.
Why You'll Love It:
It's our literal childhood favorite reimagined with a gourmet touch—plus there's no artificial crap in here! So adults can enjoy them freely, guilt-free, and by the bowl-full (and maybe share with kids). Warning: I made these in the office once, and I got nice-guy'd into giving them all away to co-workers; the aromas were too powerful.
Perfect for:
Make a Quick Meal
Hosting a par'tay
You Might Also Like...