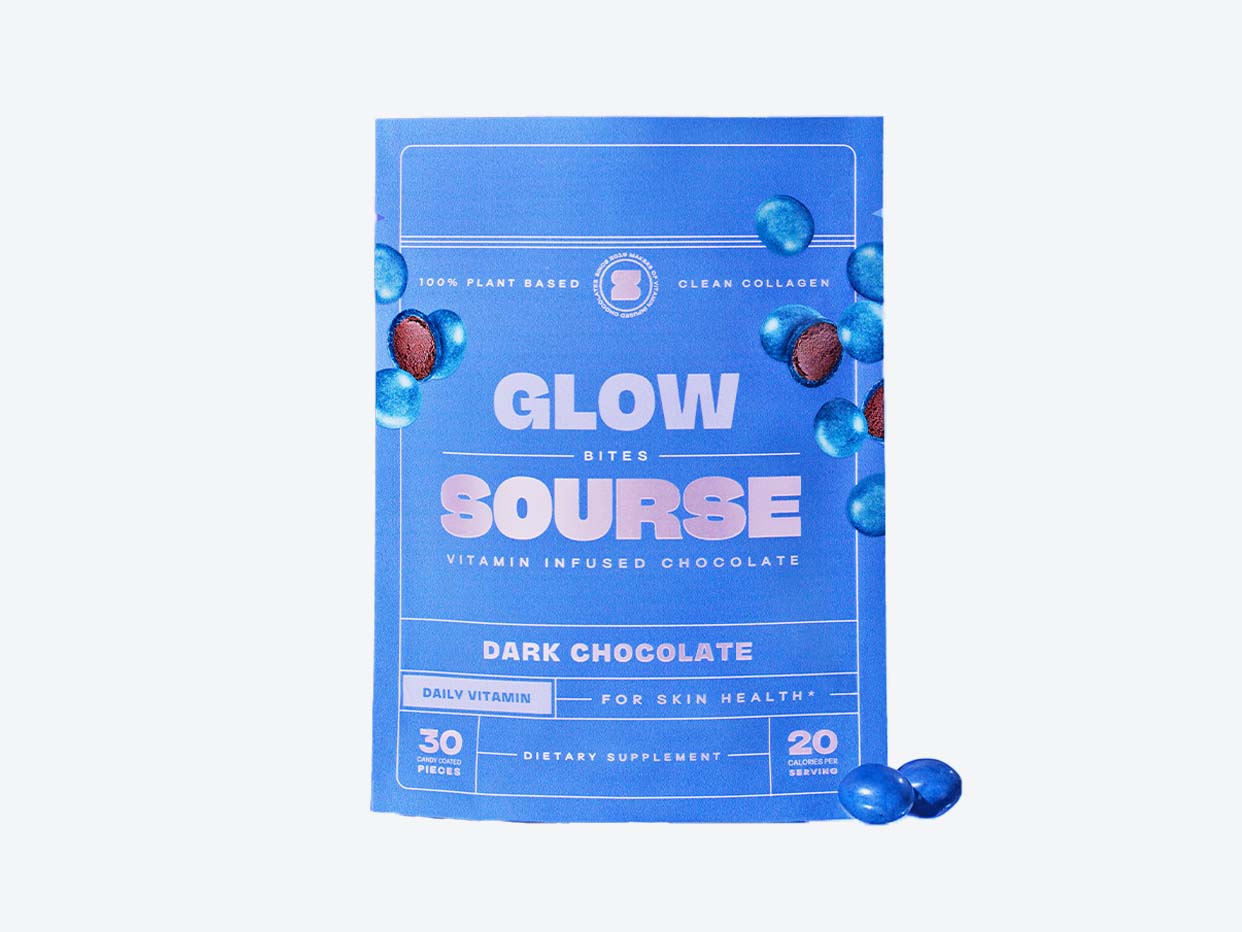 Sourse - Glow Bites
$17.99  ·  

2.2 oz
30 min delivery · 5 min pickup
Sourse is how you can hydrate and plump skin with clinically proven plant-based collagen in two weeks. These dark chocolate morsels are made with ceramides that help skin retain moisture, collagen, and elastin. 100% plant-based. Treat yourself to two a day.
Why You'll Love It:
The smooth dark chocolate, herbal undertones, and candied finish make eating our supplements extremely delicious and easy. And if you're asking yourself, "what in the heck are Ceramosides?" They're a patented, gluten-free ceramide blend full of naturally-occurring lipids that fill the spaces between skin cells to help lock in moisture. See? Science is tasty.
Perfect for:
Meeee Time
Upping my pantry game
You Might Also Like...