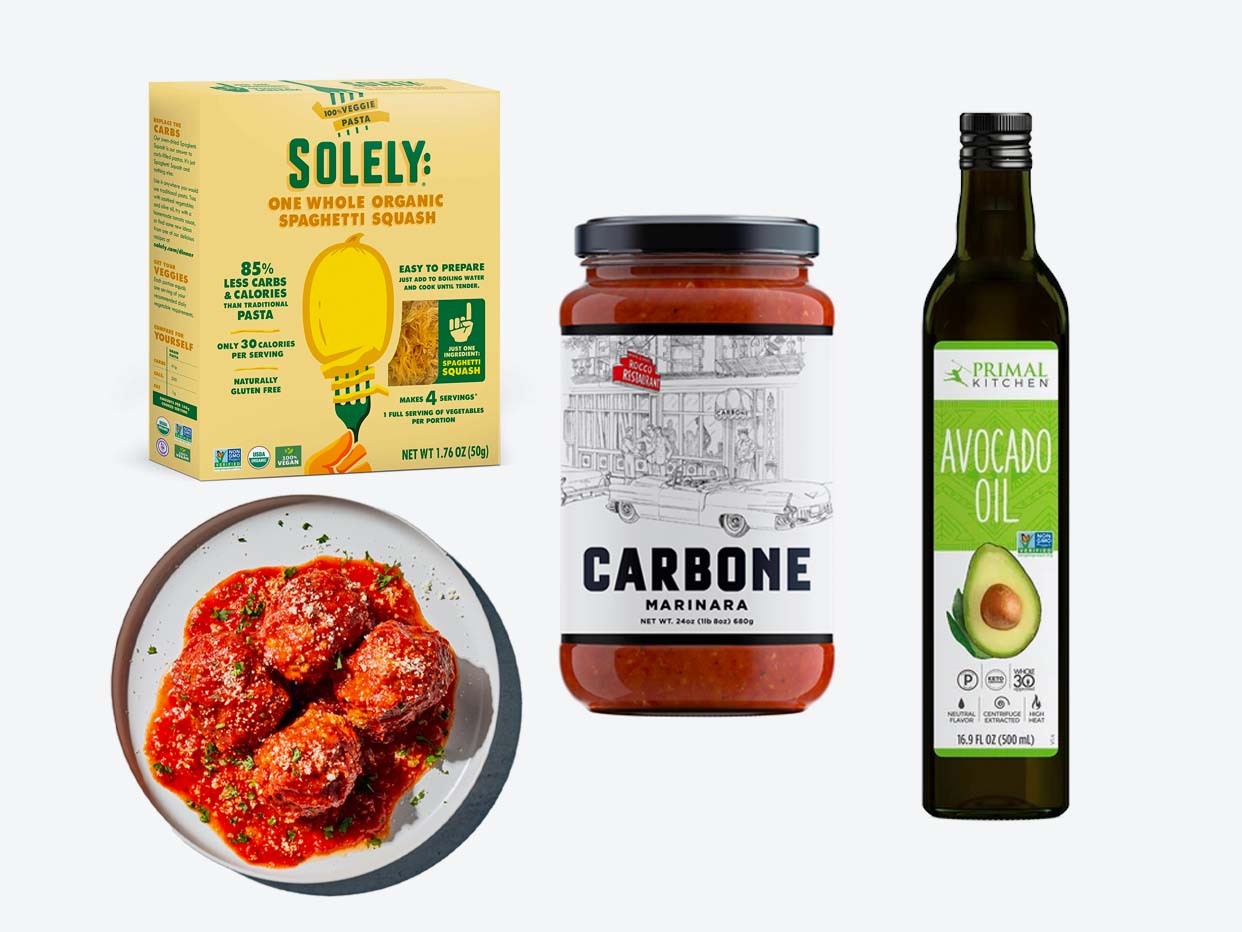 Spaghetti Squash & Meatballs
$35.55  

$39.50

  ·  

1 Bundle
30 min delivery · 5 min pickup
Current offer:
10% off Full Meal Bundles
On the menu this weeknight: low carb/low cal flavor bombs. All the taste and comfort of spaghetti and meatballs in a veggie-filled format. Features Soley's 100% spaghetti squash, Carbone's Michelin-starred Marinara sauce from New York, Primal Kitchen's low-calorie avocado oil, and our very own braised meatballs made fresh by our Chefs.
Why You'll Love It:
Okay gang, we cannot want you on the spaghetti squash hype train enough. So we assembled a lineup of awesome small makers to sweeten the deal. Not that Soley's recipe needs much convincing, but hearty and crunchy squash noodles absolutely sing when paired with the tender savoriness of our meatballs. And when cooked and tossed in avocado oil, doused in more fresh marinara, and showered in parmesan, it's how we elevate weeknight pasta night to an 11.
Perfect for:
Making something extra delicious
Upping my pantry game