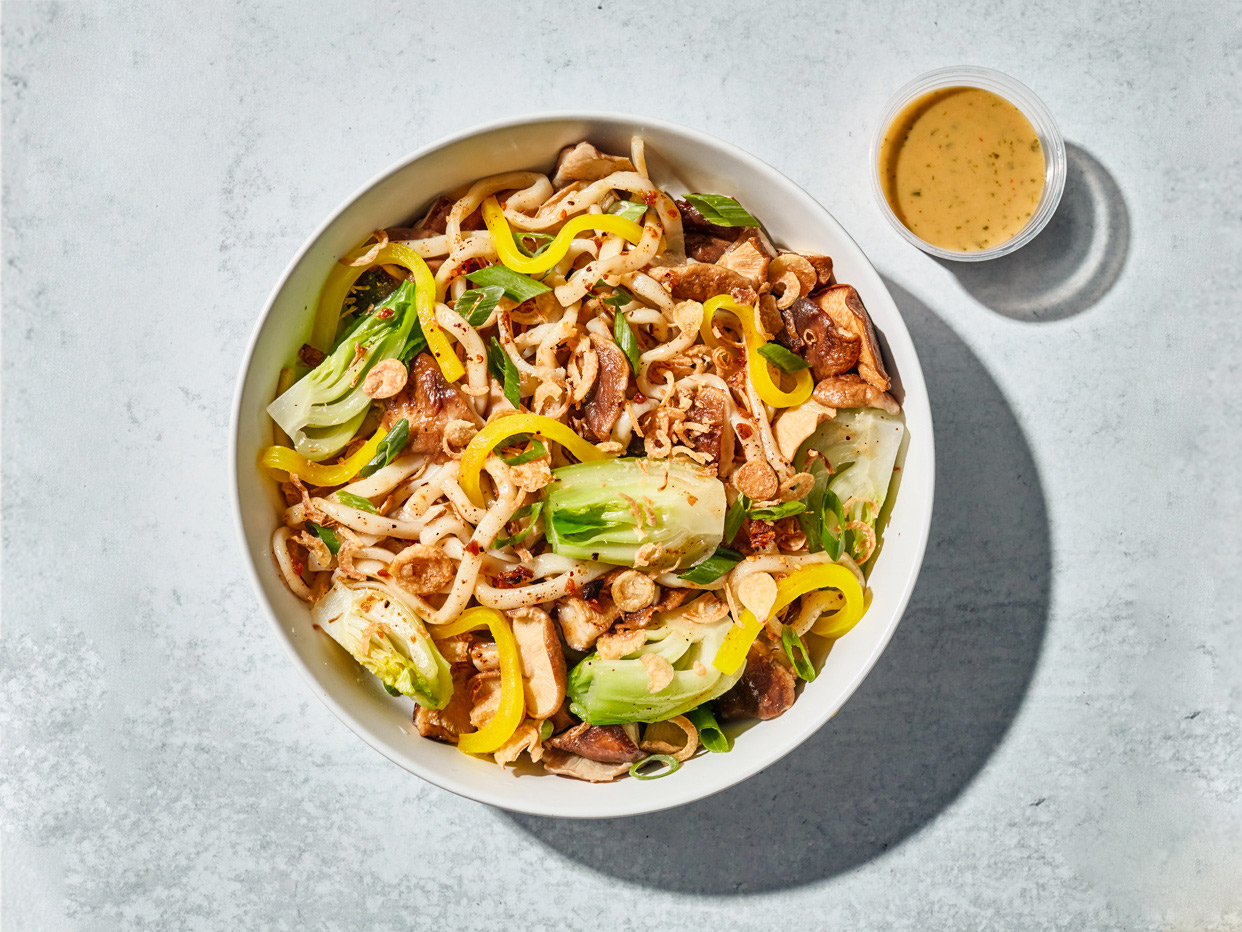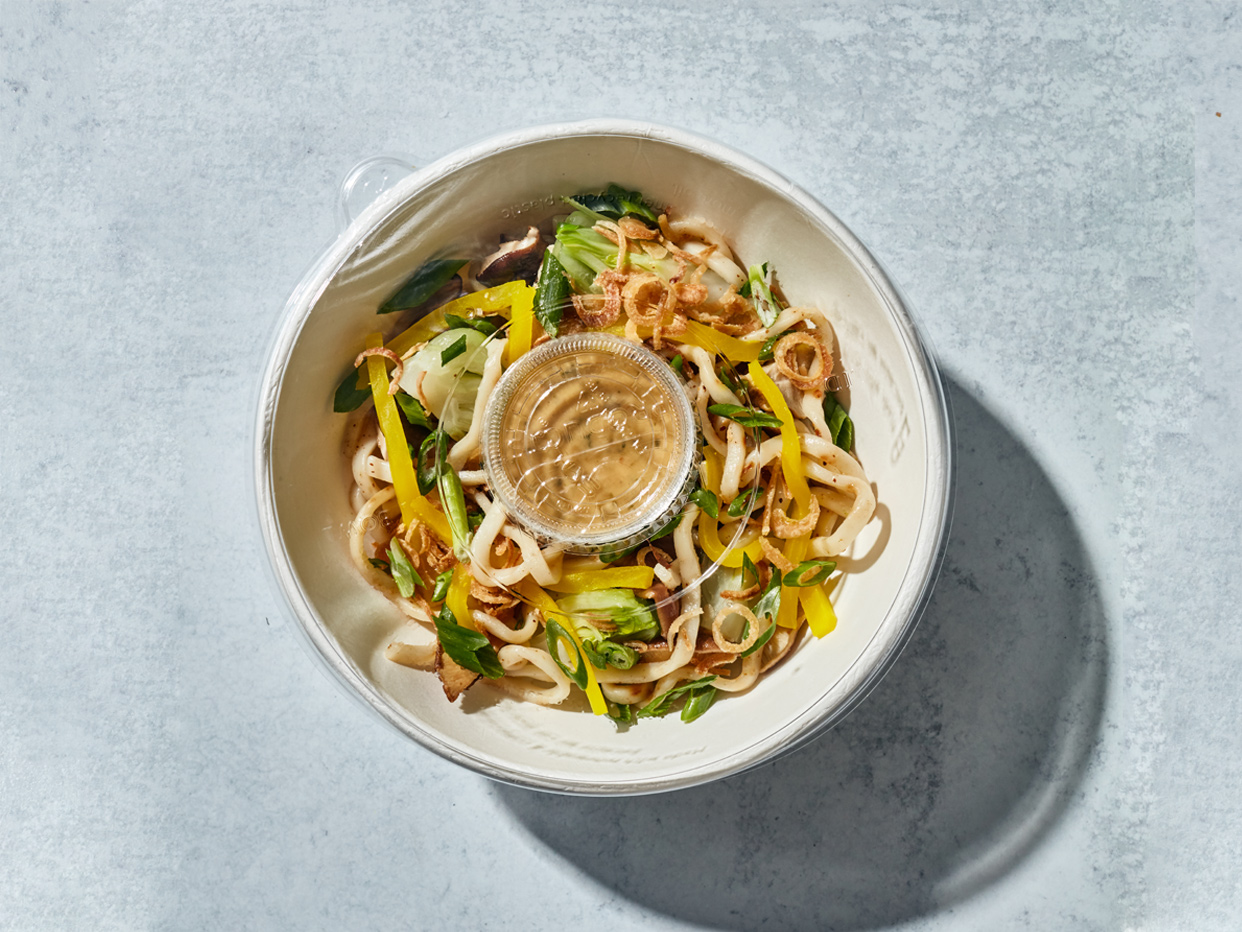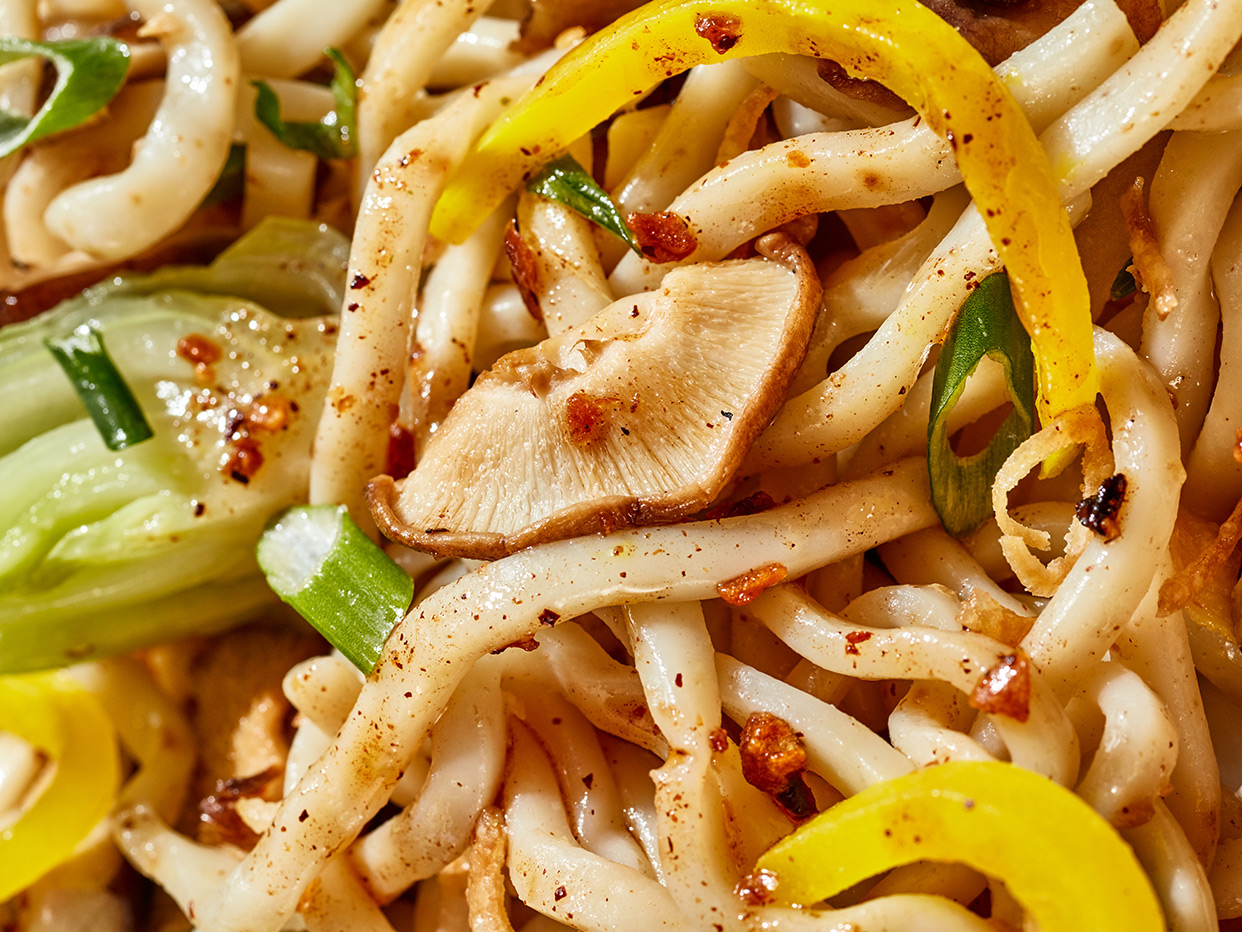 Spicy Mushroom Miso Bowl
$11.99  ·  

1 Bowl
30 min delivery · 5 min pickup
Our Spicy Mushroom Miso Bowl starts with handmade Udon noodles from Hawaii-based food company, Sun Noodle Co. (they make the ramen kits for world-renowned Momofuku restaurants). These noodles are then spun in Mamma Teav's Hot Garlic chili crunch: a mix of dried chilis, garlic, mushroom powder, and spicy oil inspired by the founders' Cambodian grandma's own recipe. We then toss roasted shiitake mushrooms, steamed baby bok choy, pickled daikon radish, crispy shallot, and freshly sliced scallions before serving it all with a sweet miso and citrus vinaigrette. Vegetarian.
Why You'll Love It:
Aside from the fact that this is the closest to handmade Udon you'll find ready-to-eat in store, this dish fulfills every craving we're having this season. Roasted veg', springy noodles, a spicy base to bind it all. We order this hearty bowl on repeat when we're in need of a satisfied hunger and a huge smile on our face. Not to mention the green and savory aromas this fills our store and your home with.
Vegetarian
Ingredients
Roasted shiitake mushrooms, udon noodles, baby bok choy, pickled radish, crispy shallots, scallions, Mama Teav's Hot Garlic, miso honey vinaigrette



You Might Also Like...