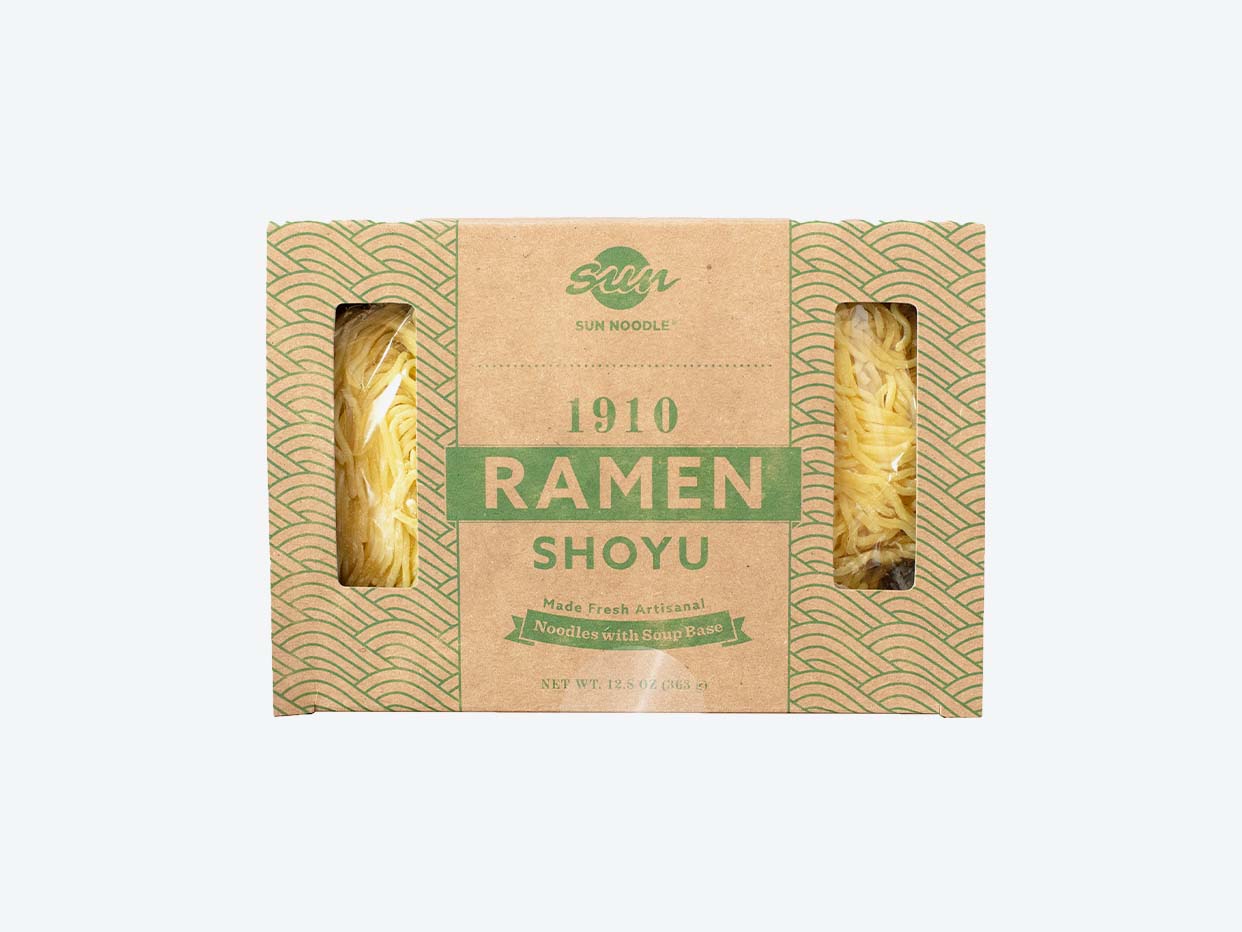 Sun Noodles - Shoyu Soy Sauce Ramen
$7.99  ·  

12.8 oz
30 min delivery · 5 min pickup
A classic, make-at-home Shoyu Soy Sauce Ramen kit, featuring homemade ingredients by the world-famous Sun Noodle. Includes two servings of their hand-spun noodles and a rich soup base.
Why You'll Love It:
Sun Noodle's kits make it easy to assemble a hearty, fresh, and delicious ramen in just minutes. With traditional flavors and MSG-free ingredients, their chewy, broth-absorbing noodles are the perfect complement to their homemade ramen base and whatever fixins you can think of.
Perfect for:
Date Night good-good
Make a Quick Meal
You Might Also Like...