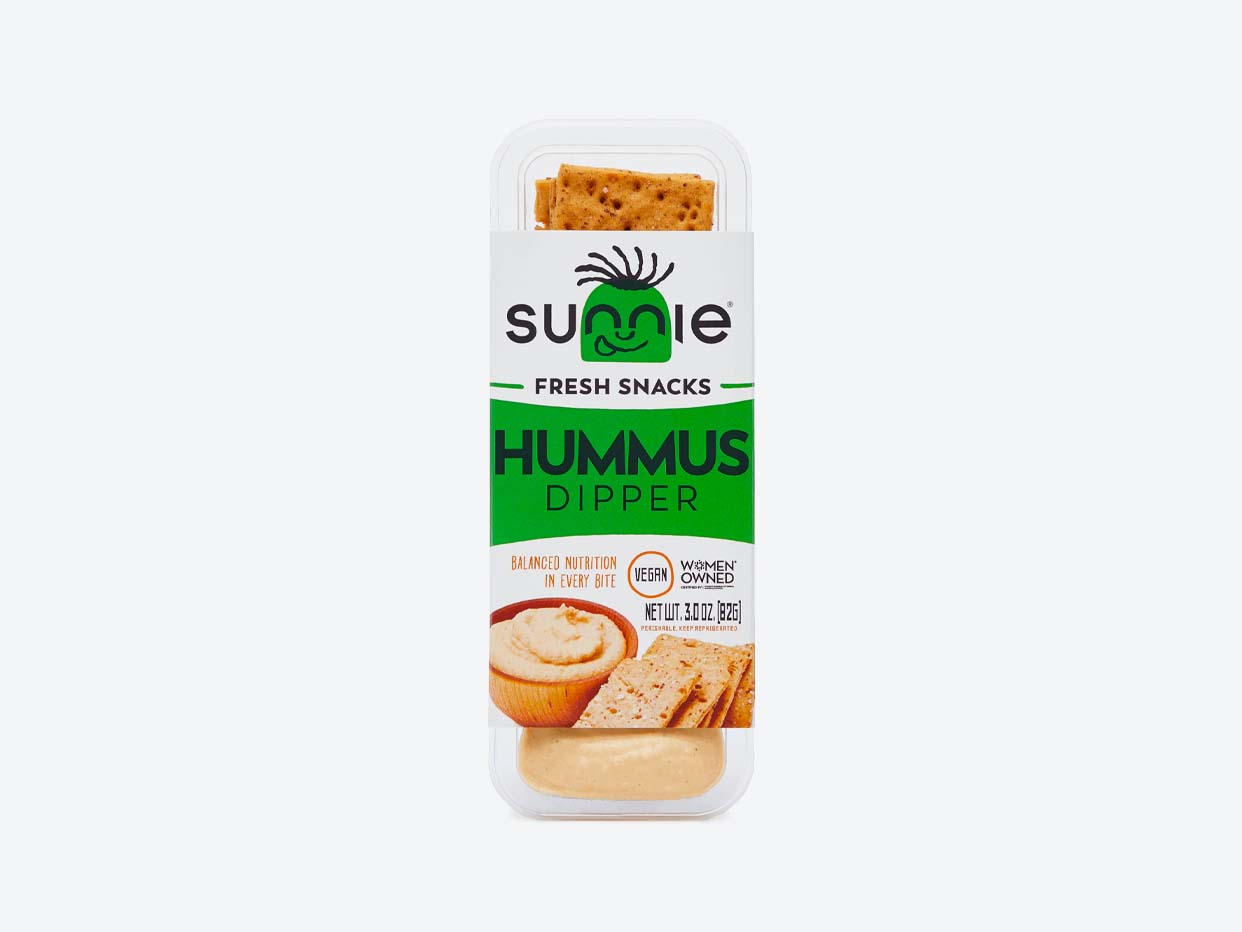 Sunnie - Hummus Dipper
Up & Comers Classic Product Reimagined Finalist. Zesty hummus meets cassava flaxseed crackers for a flavor combo that packs a punch. With 5g of protein and 4g of fiber, this snack is balanced in all the right ways for little bodies and big bodies alike.
Why You'll Love It:
Created by friends and Co-Founders Katy Tucker and Lisette Howard as a way to provide their kids with an easier, healthier snack that you can take anywhere. Sunnie was chosen to convey the feeling sparked by a well-balanced, nutritious snack. It's like a modern take on the Lunchable and perfectly suited for convenient, on-the-go snacking for all ages.