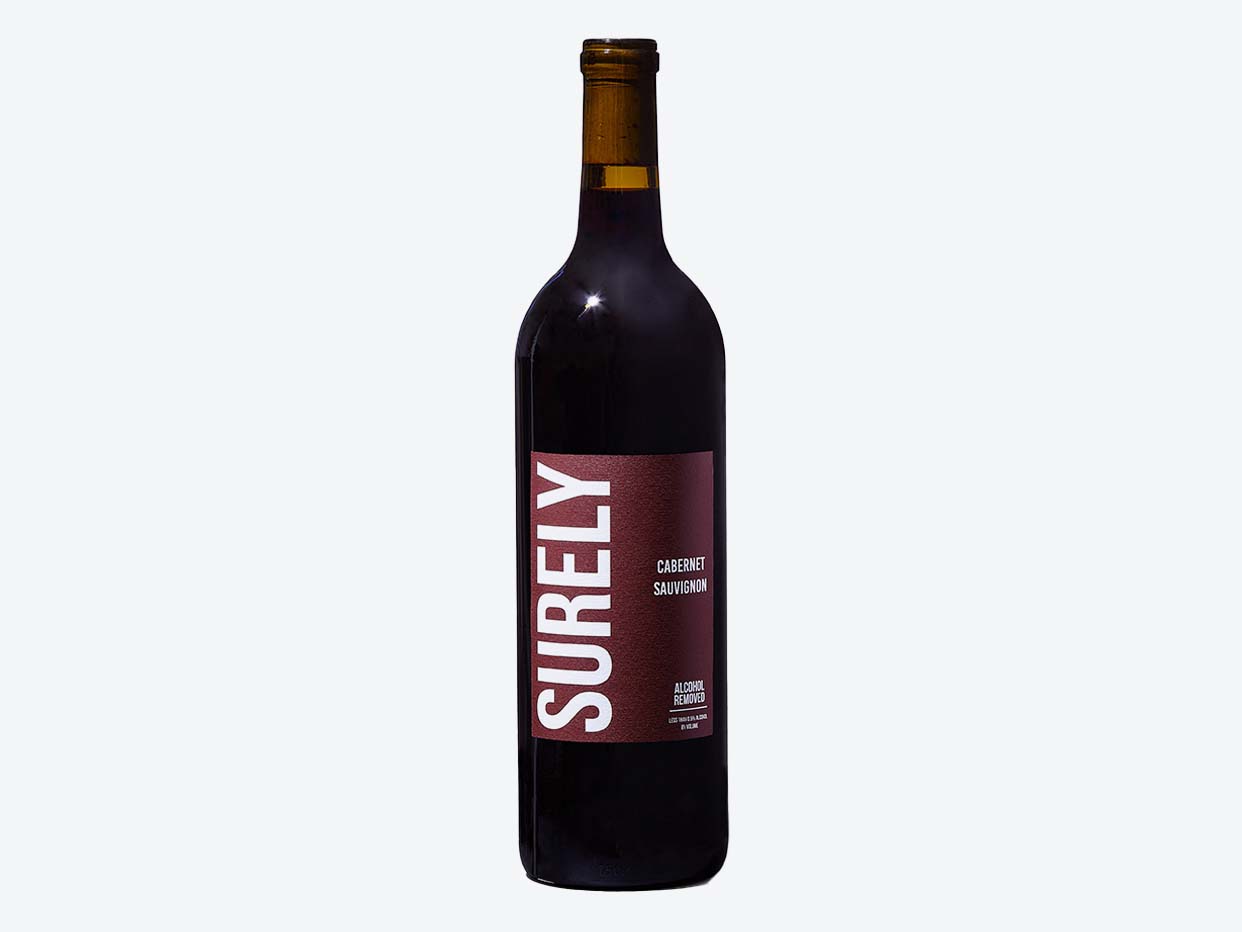 Surely - Non-Alcoholic Cabernet Sauvignon
$34.99  ·  

750 ml
30 min delivery · 5 min pickup
A completely non-alcoholic Cabernet Sauvignon made from real Cab Sauvy grapes along the California coast. To create this full bodied wine, the grapes were fermented on the skins resulting in a romantic, velvet hue. Smooth, velvety tannins with notes of dark fruits and blackberries.
This bottle takes all the health benefits of red wine, with zero of the downers of alcohol. Isn't the future astounding?! So whatever your reason not to drink, it's cool, we just hope this is included on your N/A list. It's healthy, after all. And it's a shoo-in for our next table red or N/A sangria.
Perfect for:
Hosting a par'tay
A special occasion
Upping my pantry game
You Might Also Like...