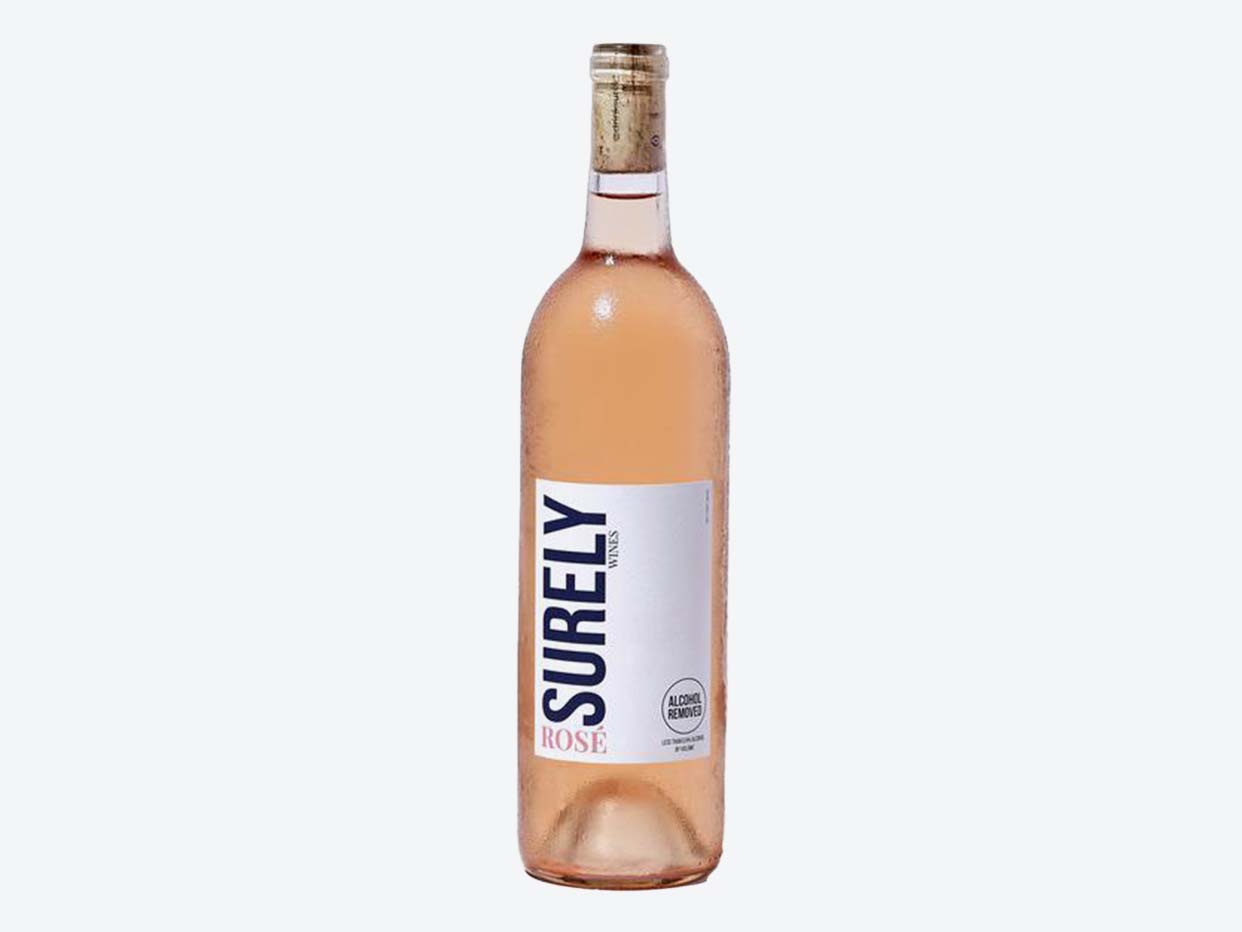 Surely - Non-Alcoholic Rosé
$34.99  ·  

750 ml
30 min delivery · 5 min pickup
This pale pink non-alcoholic Rosé, similar to styles popular in Southern France, gets its grapes from the Monterey region of California. Fruit forward notes of bright peach, passion fruit, and strawberry with a high acidity.
Think fresh flowers in the springtime. The fruity acidity bounces around in the mouth from that very first sip, revealing a delicate body, smooth texture, and pleasing finish. N/A has never been so refreshing.
Perfect for:
Hosting a par'tay
A special occasion
Upping my pantry game
You Might Also Like...