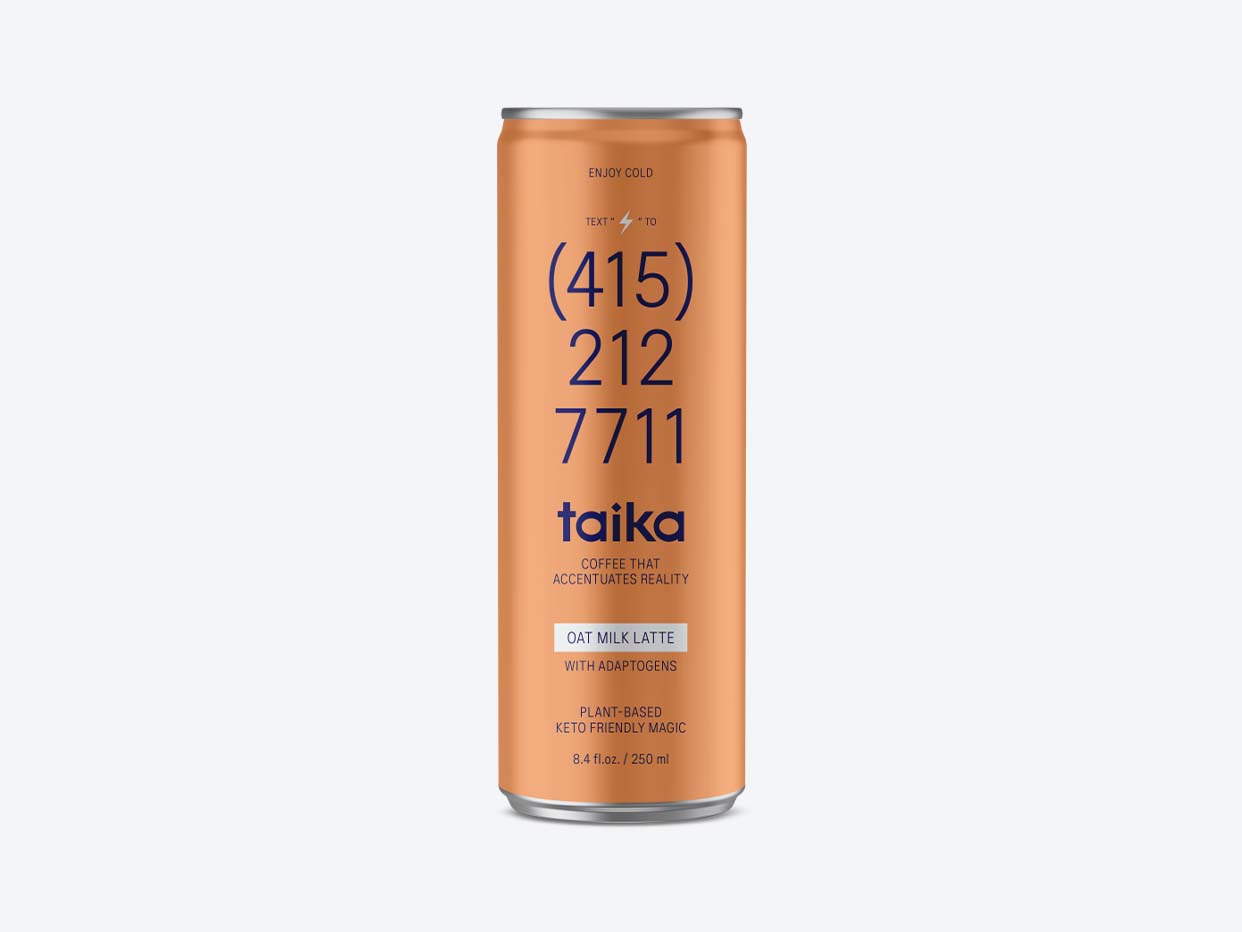 Taika - Oat Milk Latte
$3.99  ·  

8.4 oz
30 min delivery · 5 min pickup
An adaptogenic latte made using creamy oat milk, coffee, L-theanine for focus, Ashwagandha mushrooms for calm, Lion's Mane for clarity, Cordyceps for energy, and Reishi for immunity health. 80 calories, zero added sugar.
Why You'll Love It:
Oat milk has always tasted lightly like a cookie to us, but this latte tastes straight up like cereal milk. In short, it's our new way to caffeinate and inspire productivity, and our 3PM pick-me-up will never be the same.
You Might Also Like...