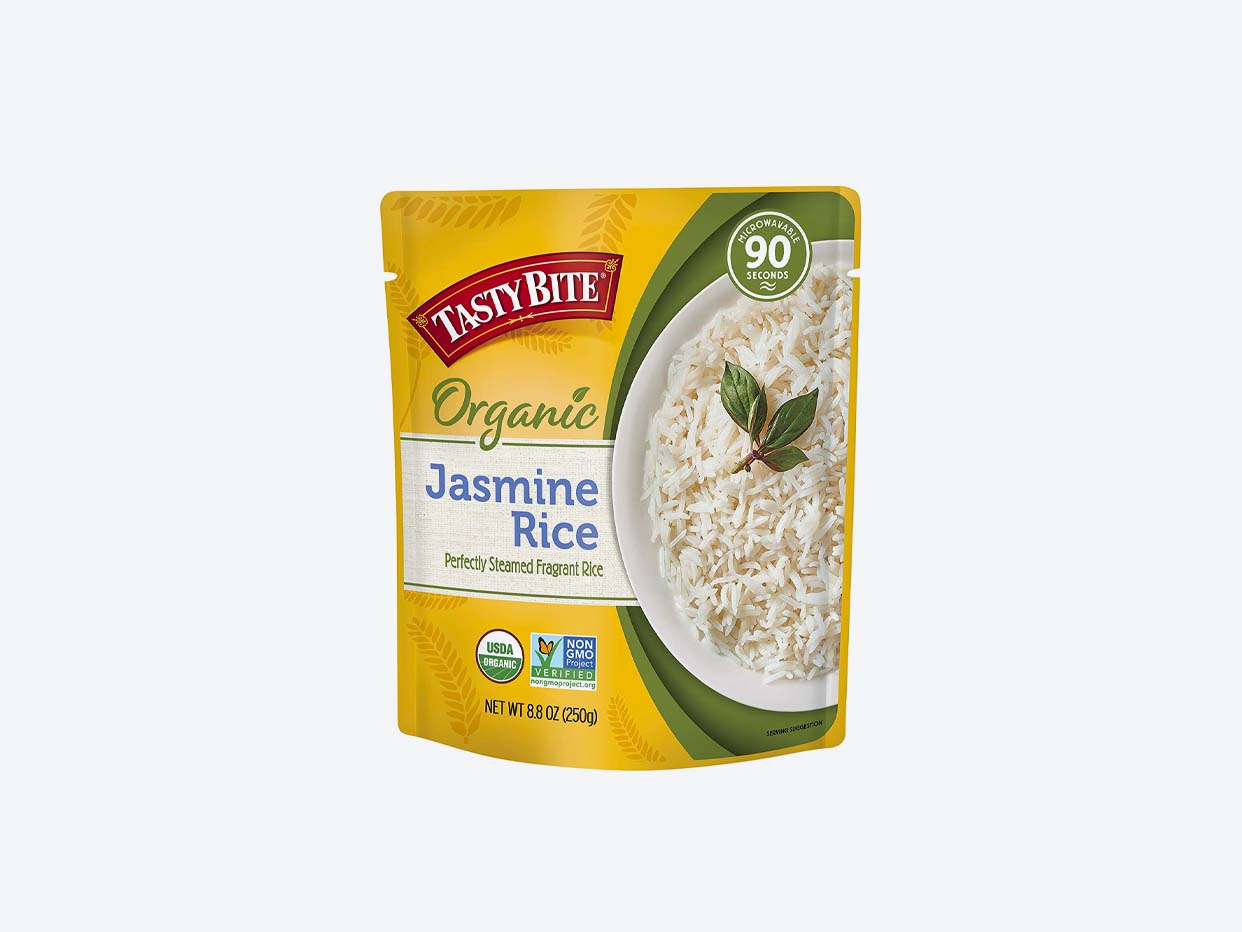 Tasty Bite - Jasmine Rice
$2.99  ·  

8.8 oz
30 min delivery · 5 min pickup
Fully cooked jasmine rice from Thailand. Ready to serve in 90 seconds.
Why You'll Love It:
Because let's face it: cooking the perfect batch of rice is one of those laborious skills that we never totally nail down. But Tasty Bite is expertly steamed for our convenience every time. Now bring on the Tikka Masala.
You Might Also Like...