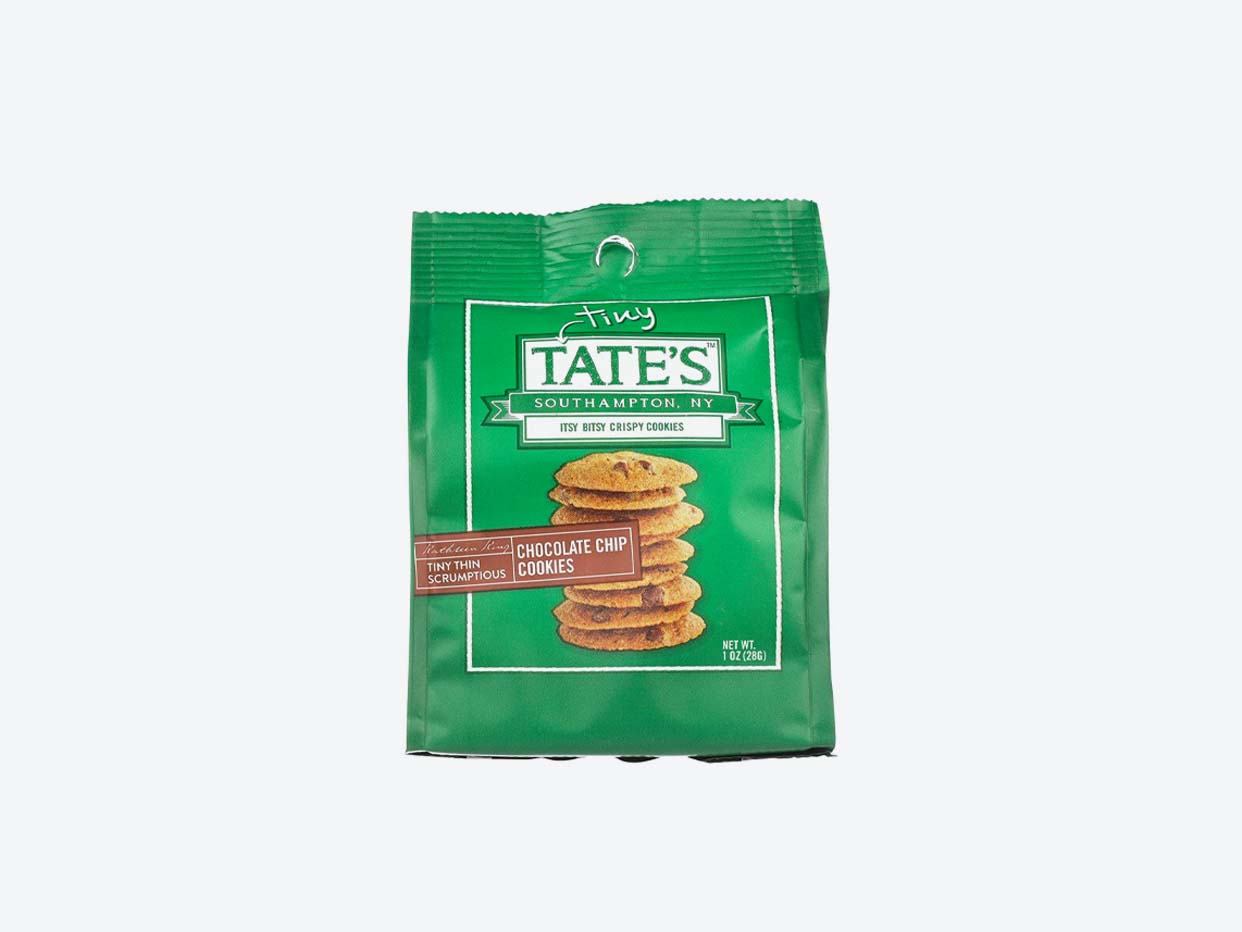 Tate's Bake Shop - Tiny Chocolate Chip Cookies
$3.99  ·  

1 oz
30 min delivery · 5 min pickup
Crispy, miniature version of the beloved Tate's Chocolate Chip Cookie. Individually packaged for effortless snacking on-the-go. Put a little deliciousness in your pocket.
Why You'll Love It:
Tate's Bake Shop believes in what they call "The Bake Shop Way." It means the highest quality and bakecraft. Their Southampton bakery has been voted Best Bakery, thanks to "The Bake Shop Way." Taste why today.
You Might Also Like...