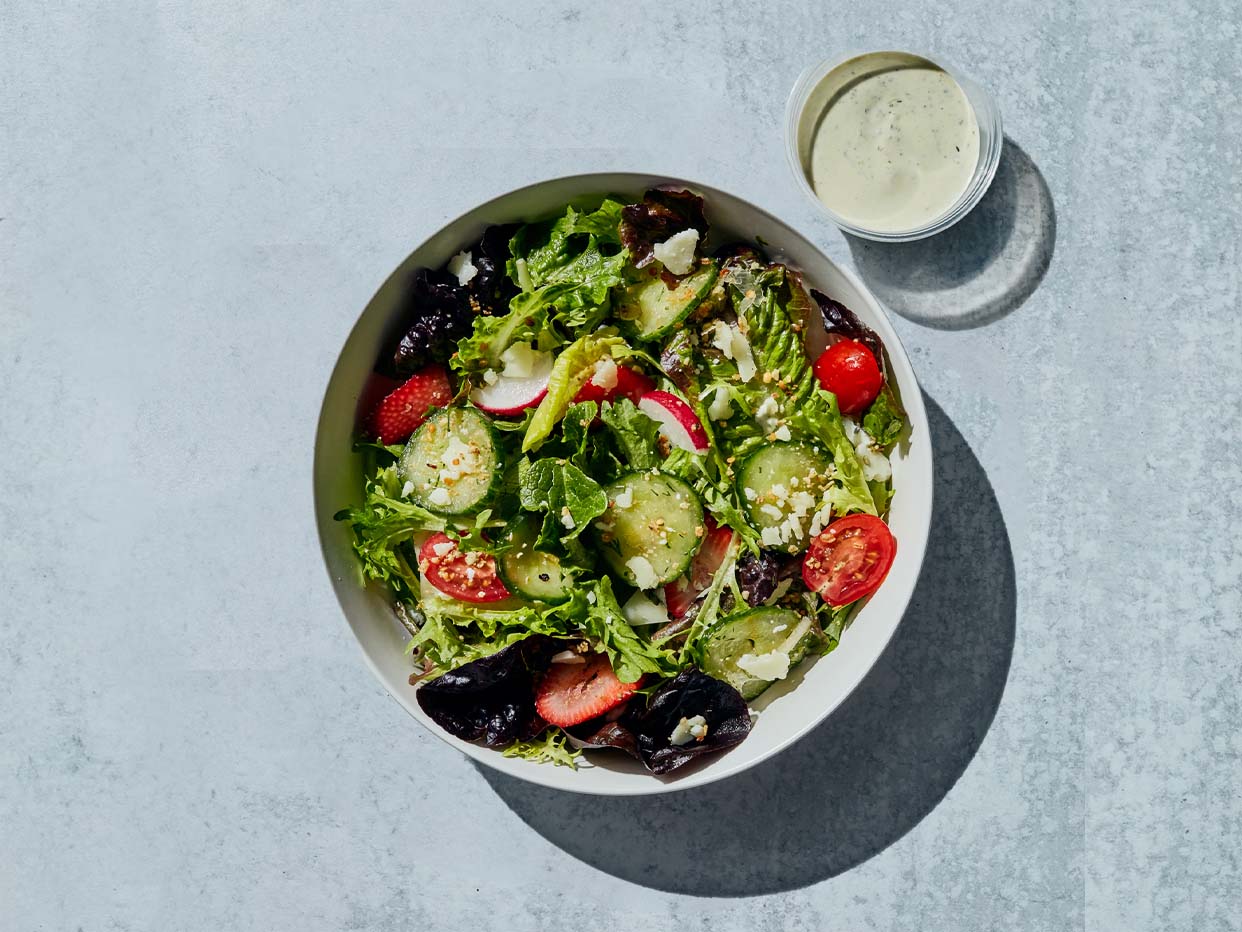 The Chicago Farm Salad
$11.99  ·  

11 oz
30 min delivery · 5 min pickup
The summer salad is back with Werp Farms Cherokee lettuce, radish and frisee, marinated cucumber, fresh strawberries, manchego cheese, crunchy hemp seeds, pepitas, sunflower seeds, fried shallots, and buttermilk green goddess dressing. Made fresh daily.
It's like summertime in a bowl and is as healthy as it is insanely delicious. Vegetables don't get fresher than this. Plus, the only other hands than ours that interacted with your produce were the farmers who harvested and washed them mere days ago. If the lunch vibe is healthy today, then we couldn't recommend this fresh melange to the top of your list quicker.
Perfect for:
Doing as little dishes as possible
Upping my pantry game
You Might Also Like...