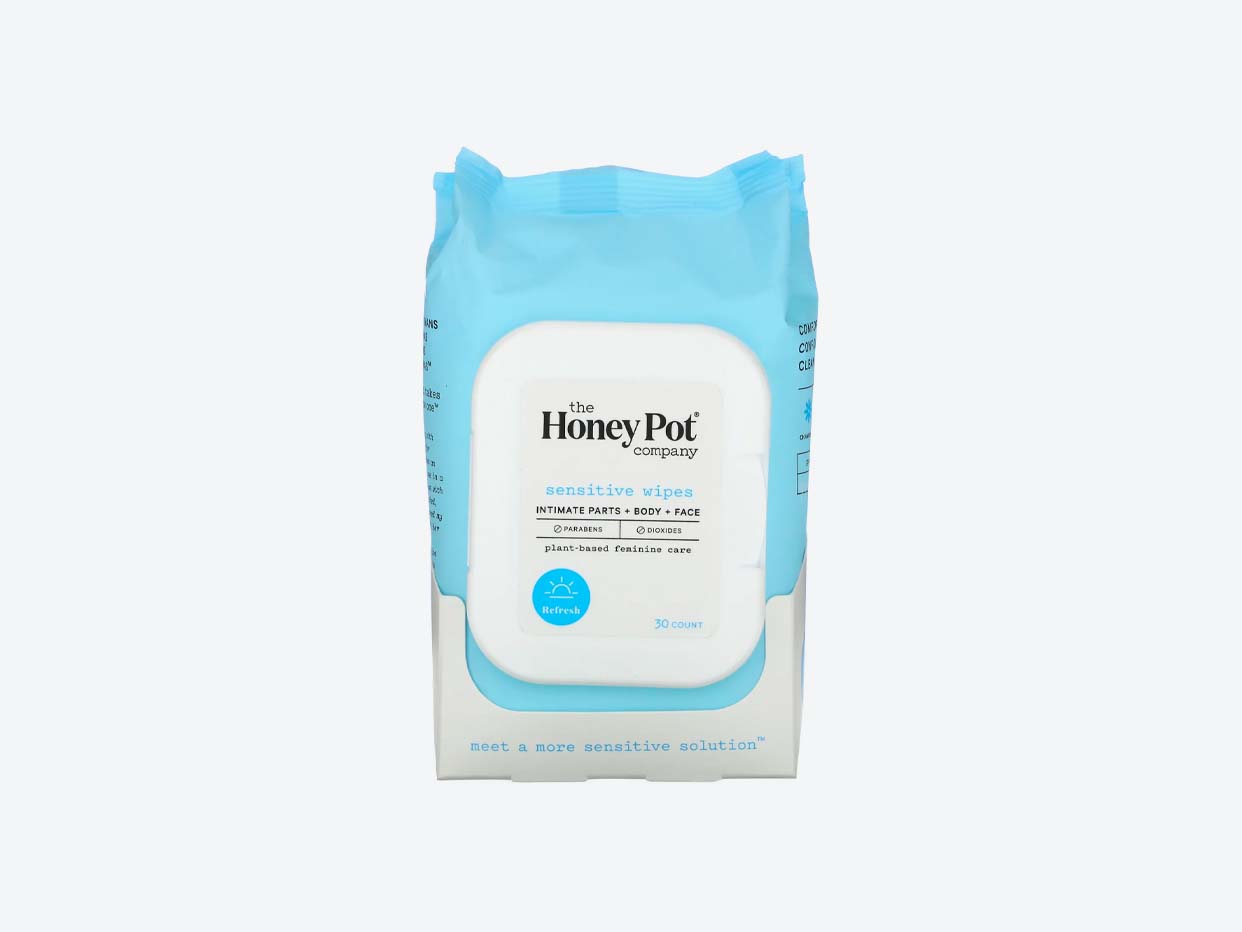 The Honey Pot - Sensitive Wipes
$8.99  ·  

30 count
30 min delivery · 5 min pickup
Kiss feeling dry goodbye with Honey Pot feminine hygiene wipes. Boost moisture levels and balance your pH, in one quick swipe. This product is for you if you're easily irritated whenever you introduce new products into your routine.
Why You'll Love It:
This sensitive cleansing wipe formula is plant-derived and made with herbal ingredients: moisturizing coconut oil, soothing aloe vera, refreshing cucumber, and calendula to support good bacteria. These wipes leave no residue – just cool comfort.
You Might Also Like...