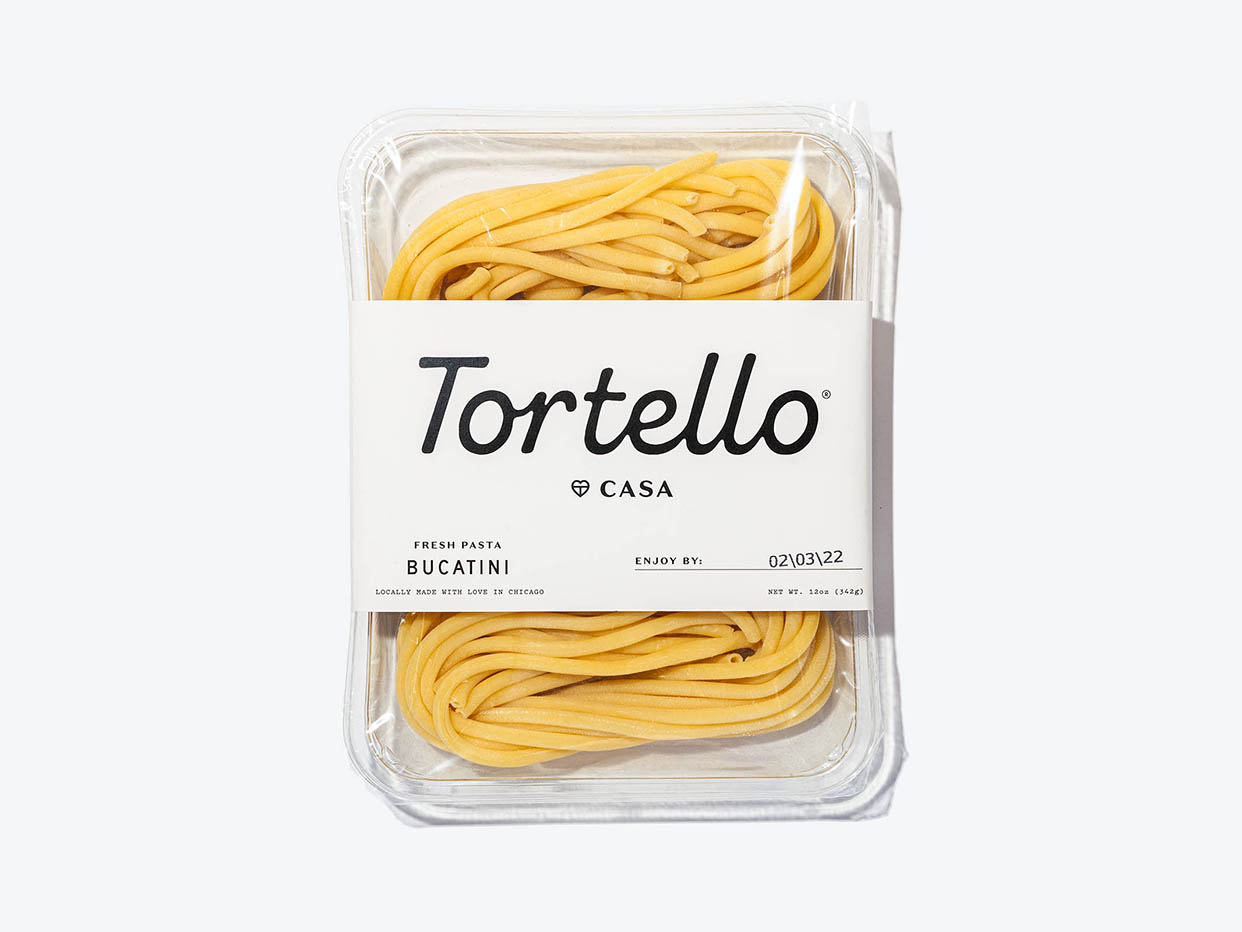 Tortello Pasta - Fresh Bucatini
$12.99  ·  

12 oz
30 min delivery · 5 min pickup
1lb of homemade bucatini pasta, authentically made by hand from Tortello's restaurant in Wicker Park. Boil in salty water to the bag's instructions. Tortello is helmed by husband/wife duo Dario Monni and Jill Gray, bringing decades' worth of traditional Italian cooking and a rustic sensibility to Chicago with only the finest ingredients.
Why You'll Love It:
You no longer need to go far for fresh pasta. Our friend Dario Monni is bringing his upbringing in Venice and Sardinia to our kitchen counter. Each batch is guaranteed handmade within the past few days so that on pasta night your belly has the best.
Perfect for:
Date Night good-good
Make a Quick Meal
Shop Small Makers
You Might Also Like...