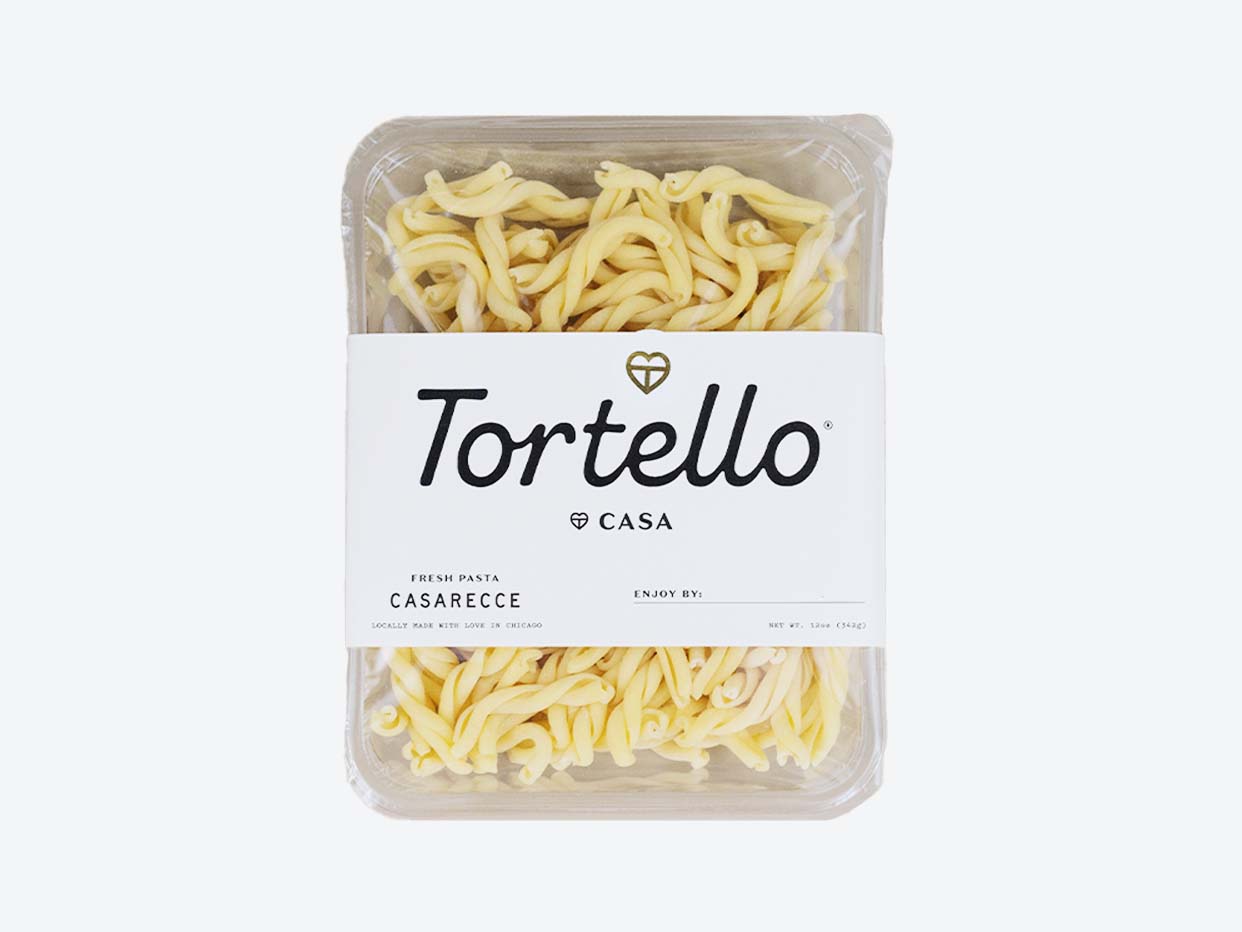 Tortello Pasta - Fresh Casarecce
$12.99  ·  

12 oz
90 min delivery · 5 min pickup
1lb of homemade casarecce pasta, authentically made by hand from Tortello's restaurant in Wicker Park. Boil in salty water to the bag's instructions. Tortello is helmed by husband/wife duo Dario Monni and Jill Gray, bringing decades' worth of traditional Italian cooking and a rustic sensibility to Chicago with only the finest ingredients.
Why You'll Love It:
Supporting local has never tasted so good. Owner/operator Dario Monni grew up spending summers in the rural Italian town of Sardinia amongst cheesemongers, shepherds, and butchers. From these experiences and his time traveling the globe as a chef, he's brought a deep-rooted sensibility for fine ingredients, regional rituals, and dedication to an excellent meal to Chicago. Hungry yet?
Perfect for:
Date Night good-good
Make a Quick Meal
Shop Small Makers
You Might Also Like...