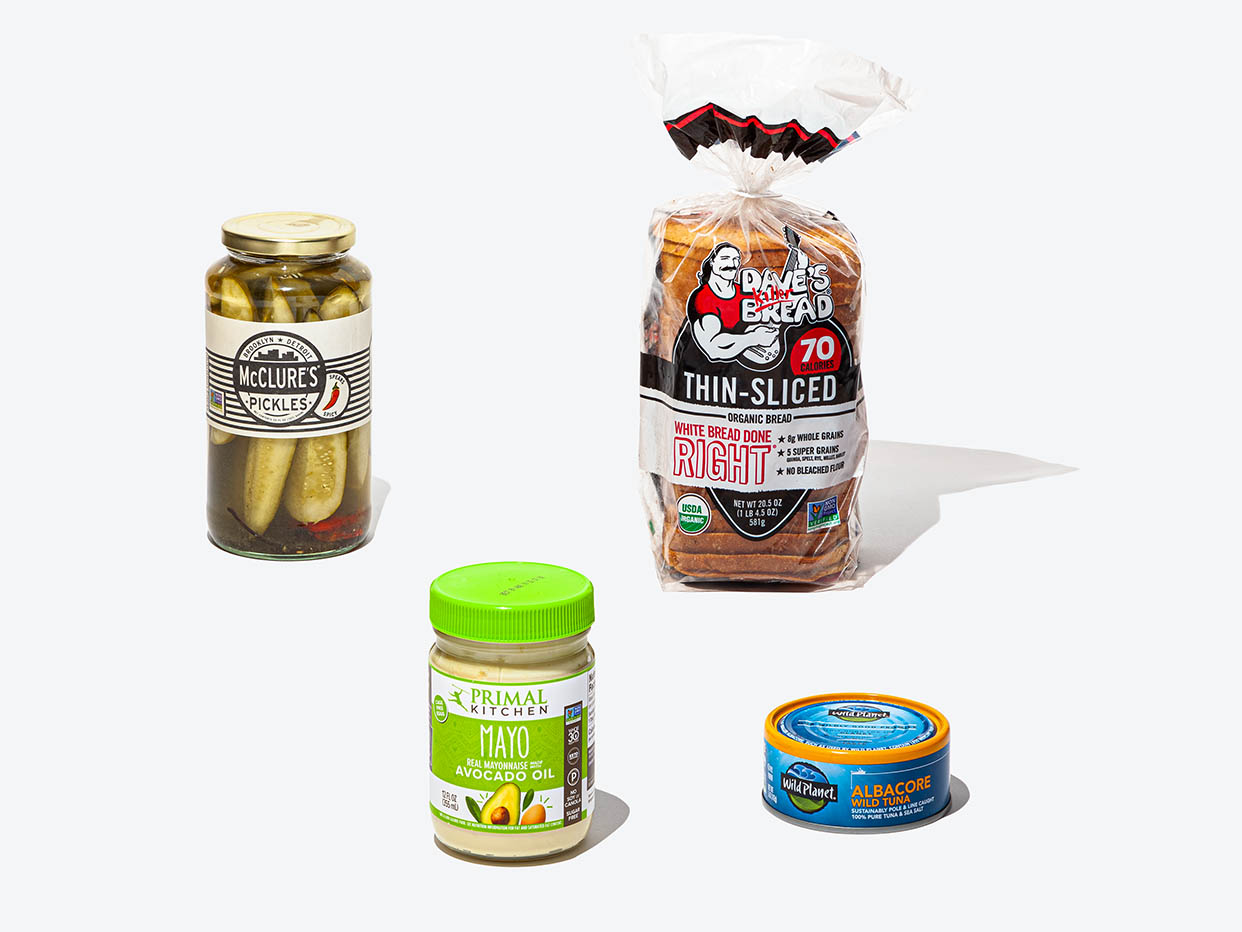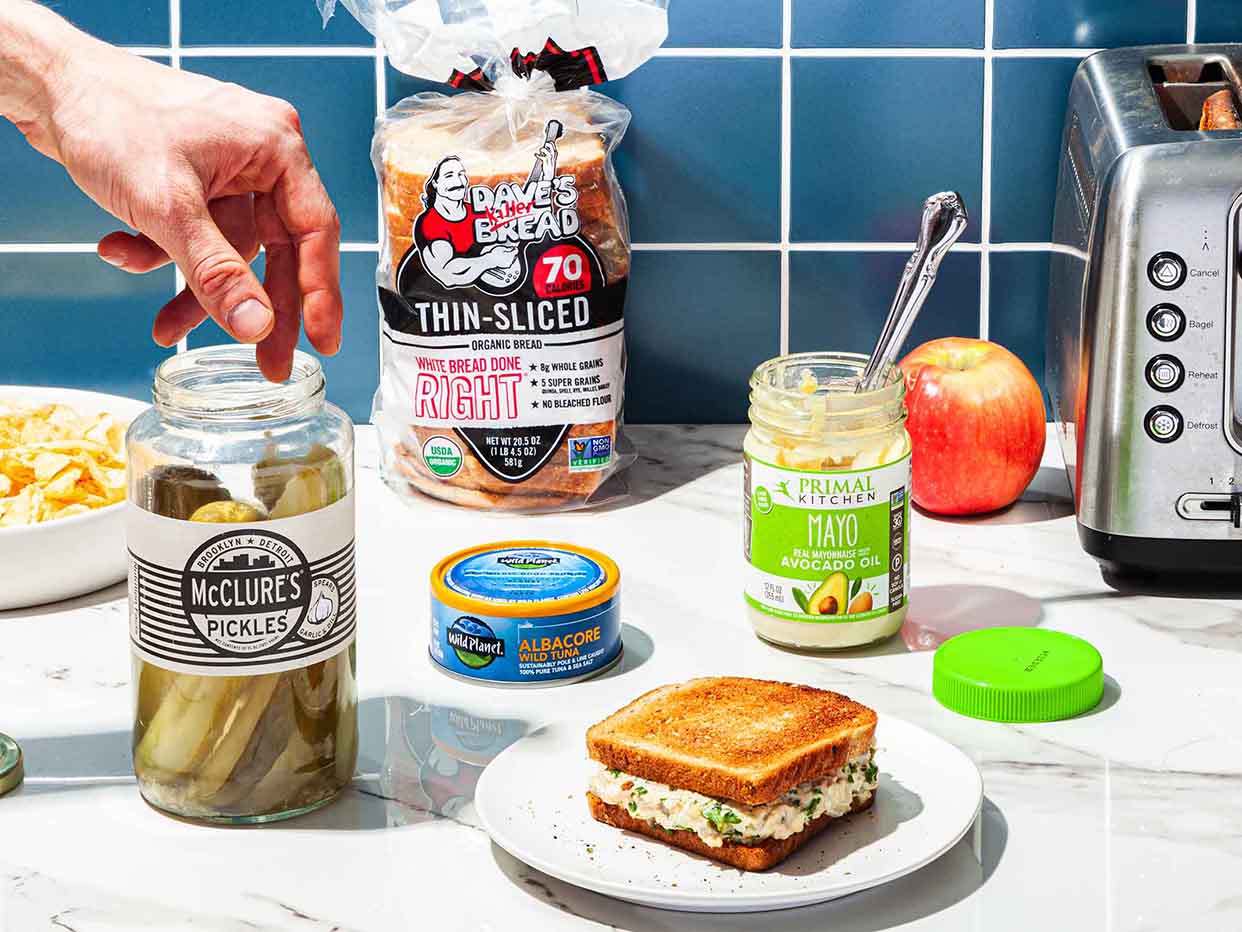 Tuna Salad Sammie
$25.88  

$28.75

  ·  

1 Bundle
30 min delivery · 5 min pickup
Current offer:
10% off Full Meal Bundles
An iconic lunchtime classic, elevated with the best small-maker ingredients. And it's with fewer calories. Features ingredients from McClure's small-batched pickles, Wild Planet's sustainable, natural Albacore Wild Tuna, Primal Kitchen's avocado mayo, and Dave's Killer Bread's thin-sliced white bread. Weekday mealtime is on us.
Why You'll Love It:
A sandwich for dinner just hits different sometimes. Makes two. Three. Four. Enough until the ingredients run out. You'll still have the perfect medley of savory tuna, briny pickle, heart-healthy yet salty avo' mayo, and hearty whole-grain bread.
Perfect for:
Making something extra delicious
Upping my pantry game