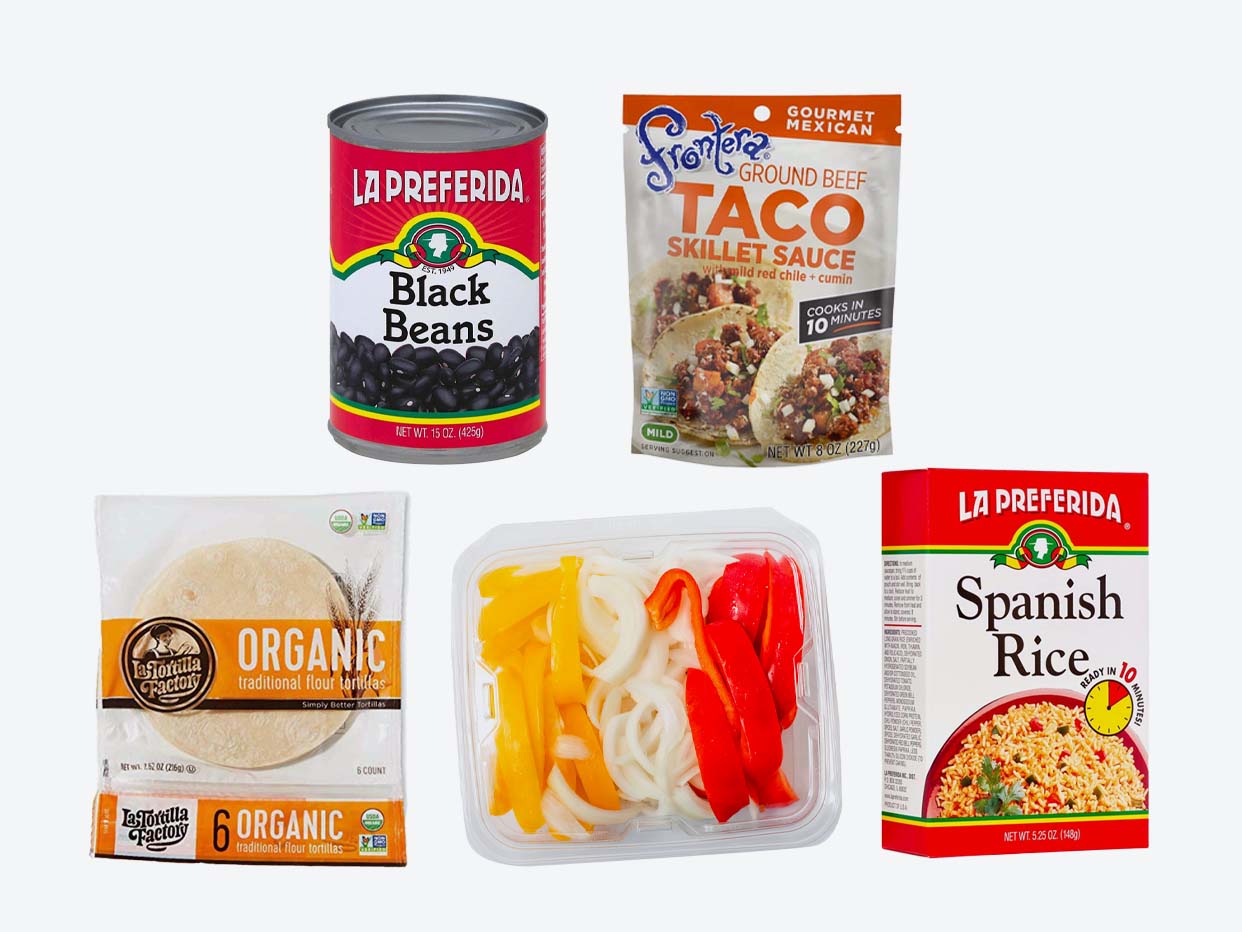 Vegetarian Tacos
$13.50  

$15.00

  ·  

1 Bundle
30 min delivery · 5 min pickup
Current offer:
10% off Full Meal Bundles
A perfectly layered, flavored, and devoured taco night is 30 minutes away. Vegetarians unite; this make-at-home kit features key ingredients like Frontera's Southwest taco seasoning, La Preferida's farmed black beans and Spanish rice, La Tortilla Factory's organic flour tortillas, and our own fresh-cut vegetable medley of yellow peppers, red peppers, and onions.
Why You'll Love It:
Taco lovers (so people with taste buds connected to their heart), weeknight supper is served. We love how this bundle takes the work out of assembling a long list of groceries and picks the best flavors out for you! La Tortilla Factory's tender, soft tortillas act as the perfect base for a melange of flavor. In the skillet, we have fresh-cut veggies from our own kitchen simmering in Frontera's crowd-favorite zest. And atop our masterpiece are black beans and Spanish rice sourced from the family-ran gourmands over at La Preferida. The only things missing are the chips and guac (and psst: we sell those, too).
Perfect for:
Making something extra delicious
Upping my pantry game