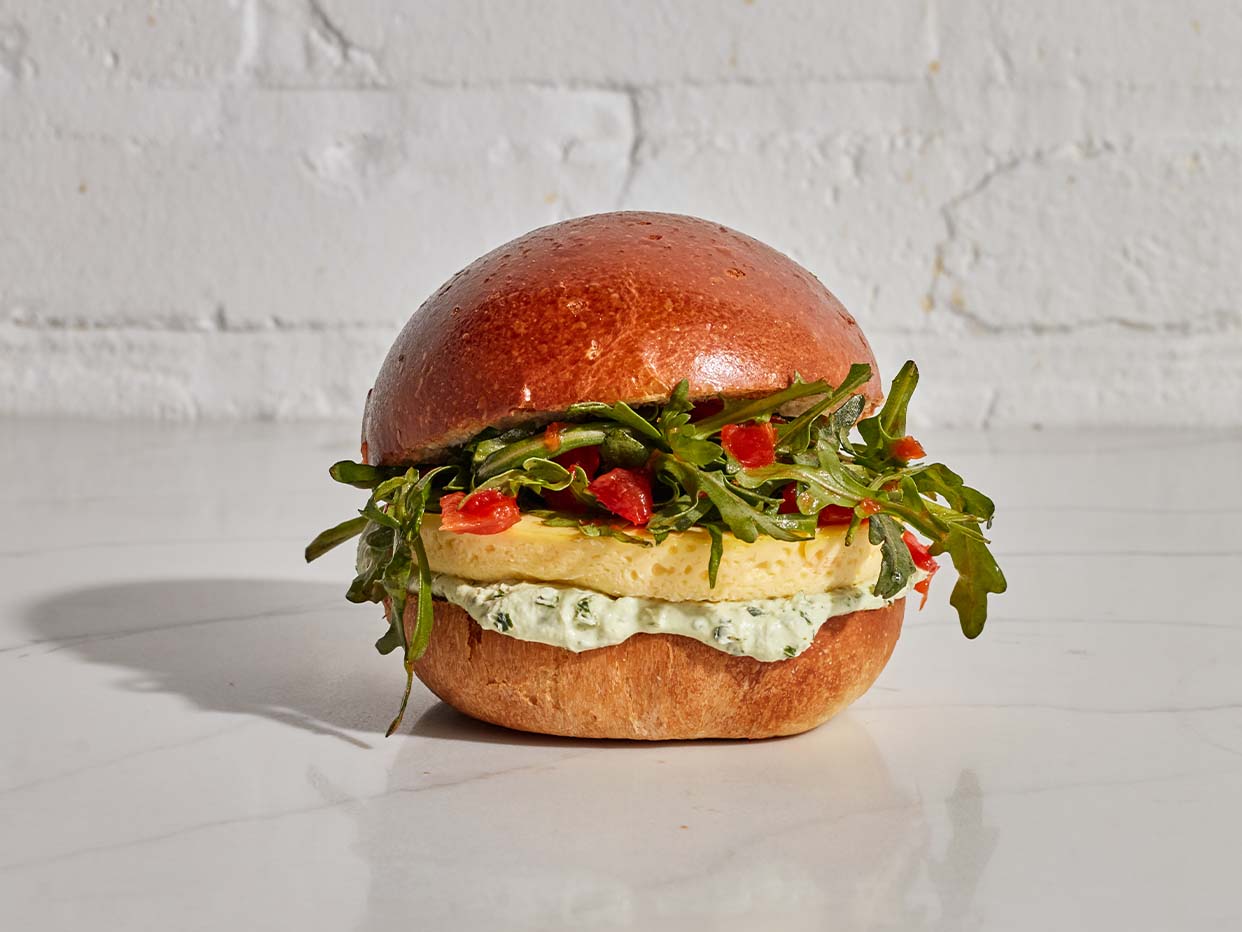 Veggie Brekky
$7.00  ·  

1 Sandwich
30 min delivery · 5 min pickup
We make our own tender egg patty in-house with pasture-raised eggs from Vital Farms. Next, we add herby whipped goat cheese, house-pickled pepper relish, and a sprinkle of peppery arugula before serving it on a locally-baked brioche bun.
There isn't a single ingredient in here that hasn't been sourced responsibly and locally. That's the benefit of having all these cool friends who make delicious food: you can combine their goods into bomb breakfast sandwiches that vegetarians and carnivores alike can love.
Perfect for:
Doing as little dishes as possible
You Might Also Like...