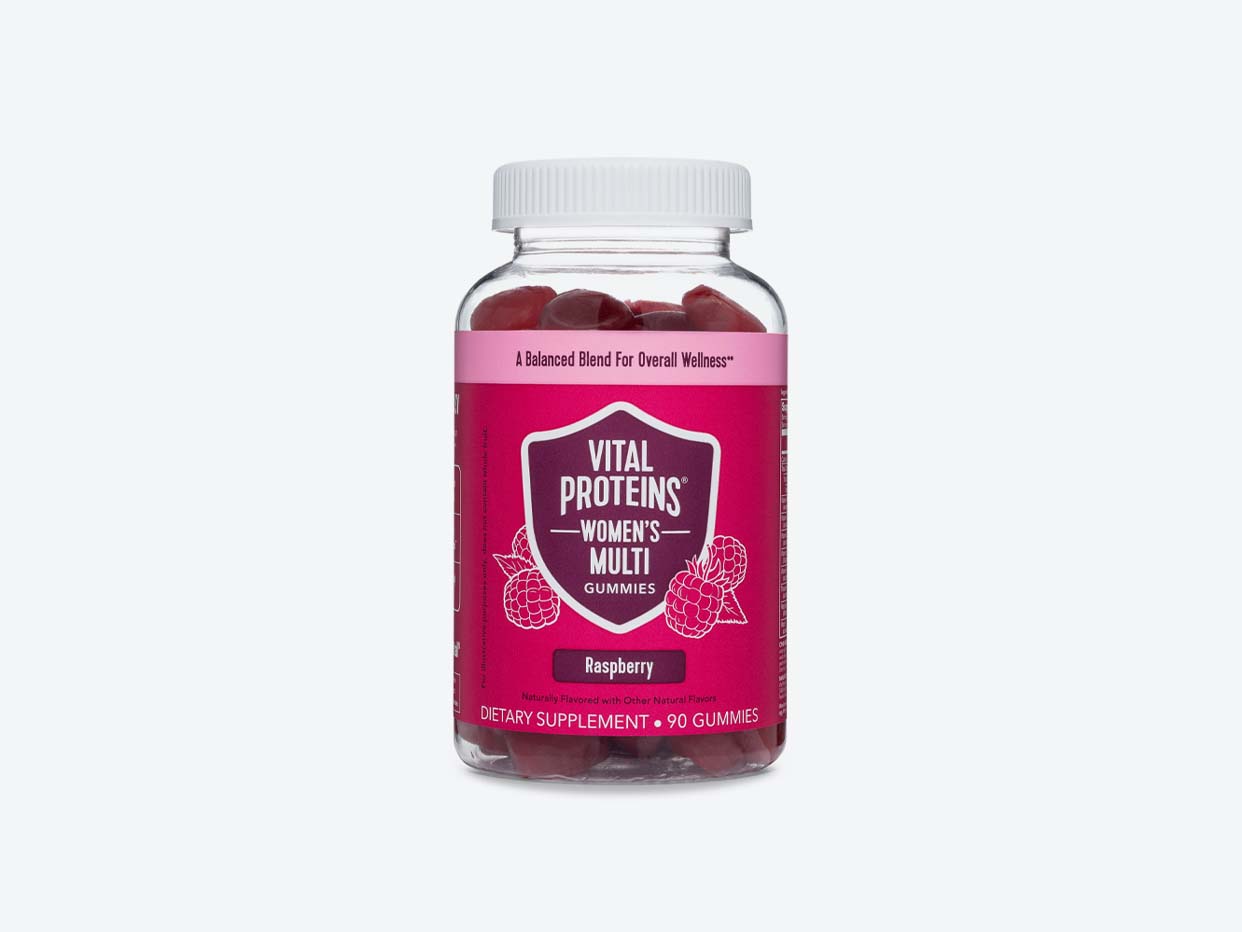 Vital Proteins - Women's Multi Gummy Vitamins Raspberry
$18.99  ·  

90 gummies
30 min delivery · 5 min pickup
Empower your wellness routine with a bite-sized boost. Vital Proteins raspberry-flavored Women's Multi Gummies are full of functional ingredients to boost energy and support metabolism, immune health, and bone health.
Why You'll Love It:
These gummies make multi-tasking easy. A daily dose of everything you need without gluten, dairy or soy, and free of synthetic colors and artificial flavors.
You Might Also Like...