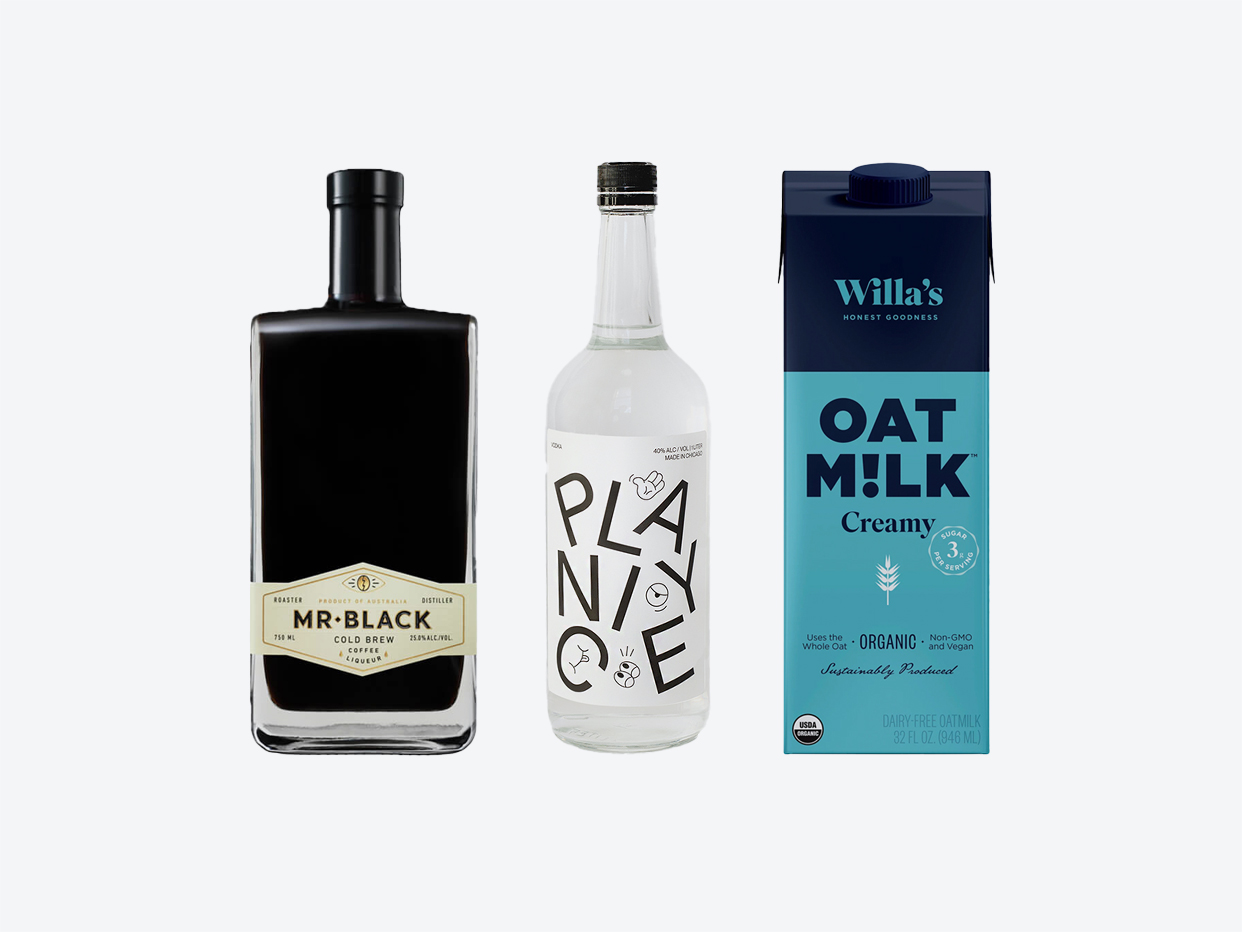 White Russian
$57.99  ·  

bundle
30 min delivery · 5 min pickup
A dairy-free White Russian cocktail kit, featuring Willa's creamy and organic oat milk, our original small-batch Play Nice Vodka, and Mr. Black's cold brew liqueur.
Why You'll Love It:
The dude abides (by plant-based options), and so do we. Willa's is imparting some mad curation and organic ingredients to one of our favorite wintertime cocktails, matched only by the roasted flavors of Mr. Black's Australian cold brew liqueur, and the small-batched care of our own Play Nice Vodka. The spirit of a traditional White Russian is there; we've just brought it into the 21st c. with Willa's.
Perfect for:
Hosting a par'tay
A special occasion
You Might Also Like...