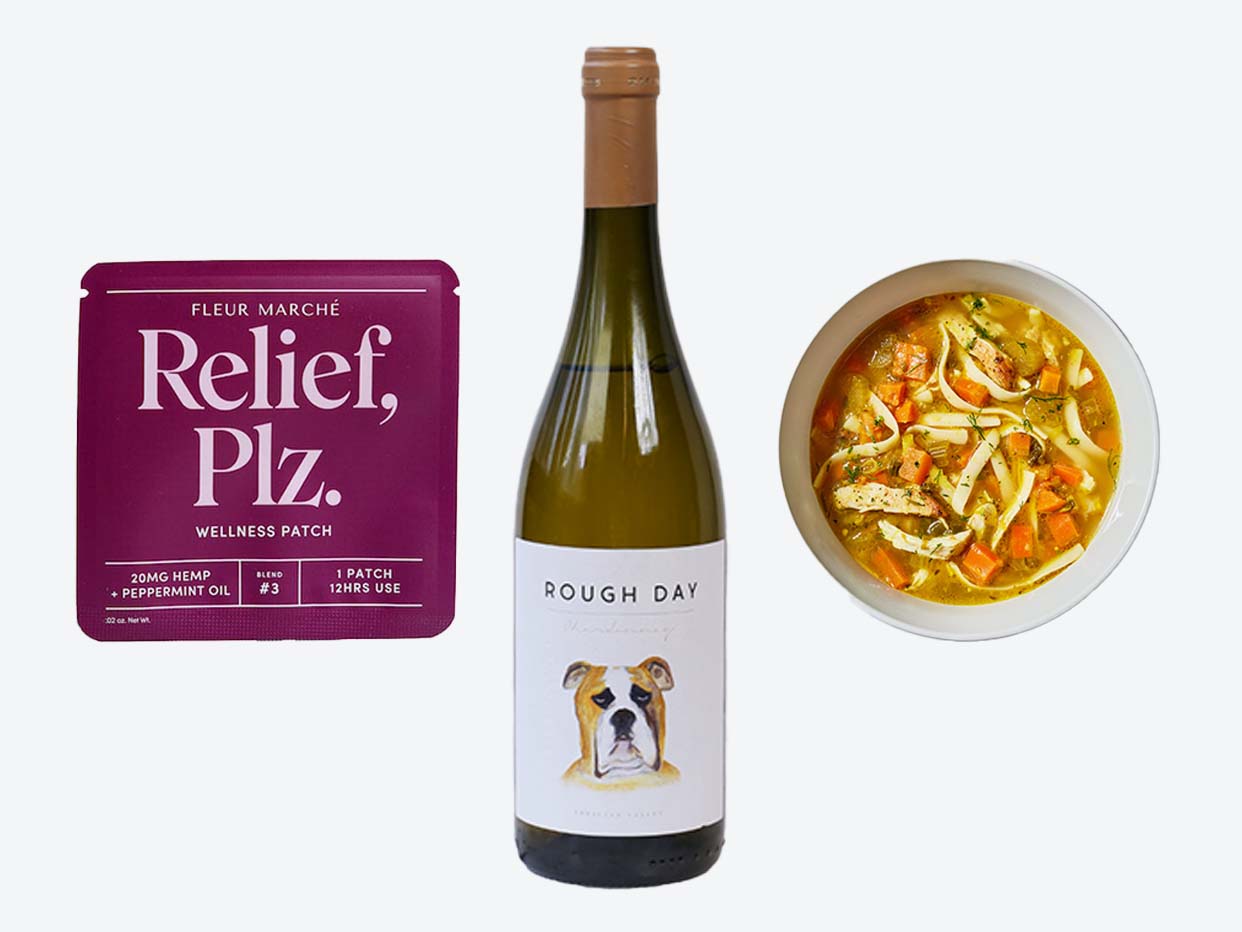 White Wine Pick Me Up
$24.99  ·  

1 Gift Box
30 min delivery · 5 min pickup
A trio of indoor goodies to help make the season a bit more bright (and tasty). Featuring Fleur Marche's Relief Plz CBD patch, a bottle of Rough Day Chardonnay, and a hearty bowl of our homemade Chicken & Noodle Soup.
Why You'll Love It:
The only things missing are a big blanket and your "nicest" soft pants. For a relaxing and solo night in this season, we're firm believers in food, wine, and self-care to help make the winter chill a little more, well, chill. So put your feet up. Pour a glass and then another. Let the warm broth fill your belly—the dermal patch temper your mood. And while you're at it, send this bundle to another pal spending the holidays solo.
In this Bundle:
You Might Also Like...