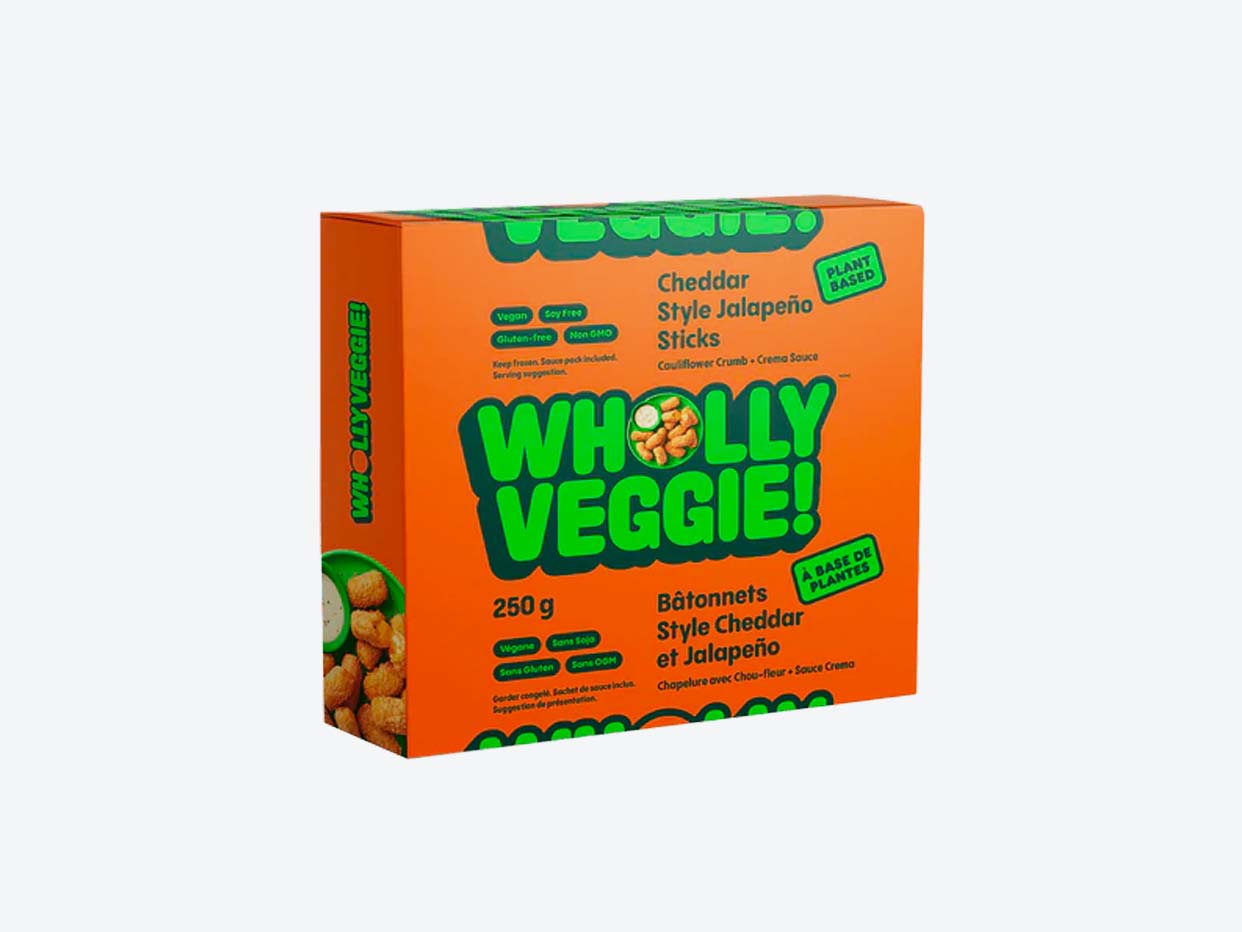 Wholly Veggie - Cheddar Style Jalapeno Sticks
$7.99  ·  

250 g
30 min delivery · 5 min pickup
All-veggie cheddar sticks. Made with coconut oil, potato starch, and chickpea protein with a crisp, veggie coating. Add in a few jalapenos for a kick of heat and spice. The perfect plant-based snack.
Why You'll Love It:
Wholly Veggie offers delicious plant-based foods. Made in a kitchen, grown on a farm, their products are natural and sustainable. Better food starts with better ingredients. No fake meat to be found, just from-the-earth vegetable goodness.
You Might Also Like...