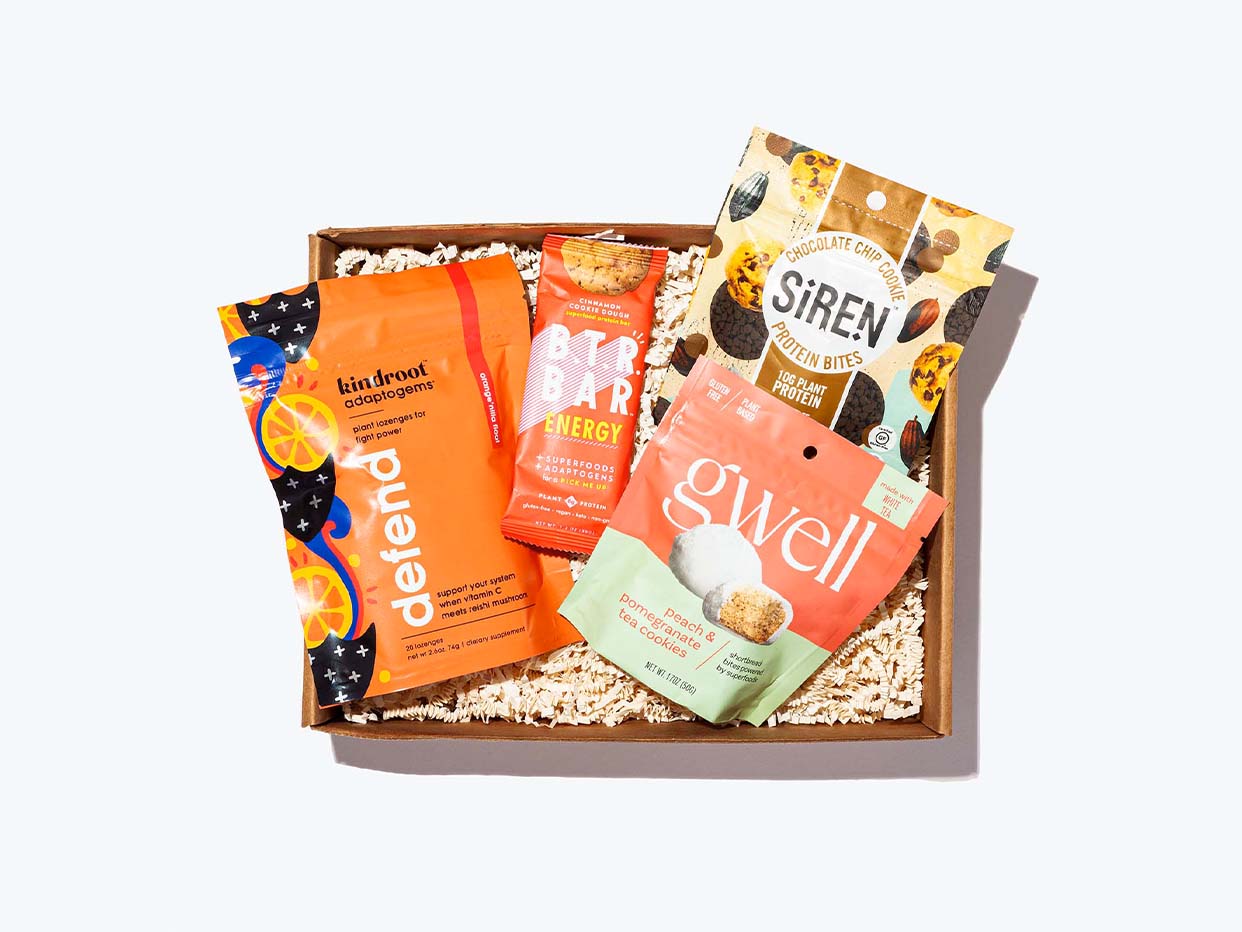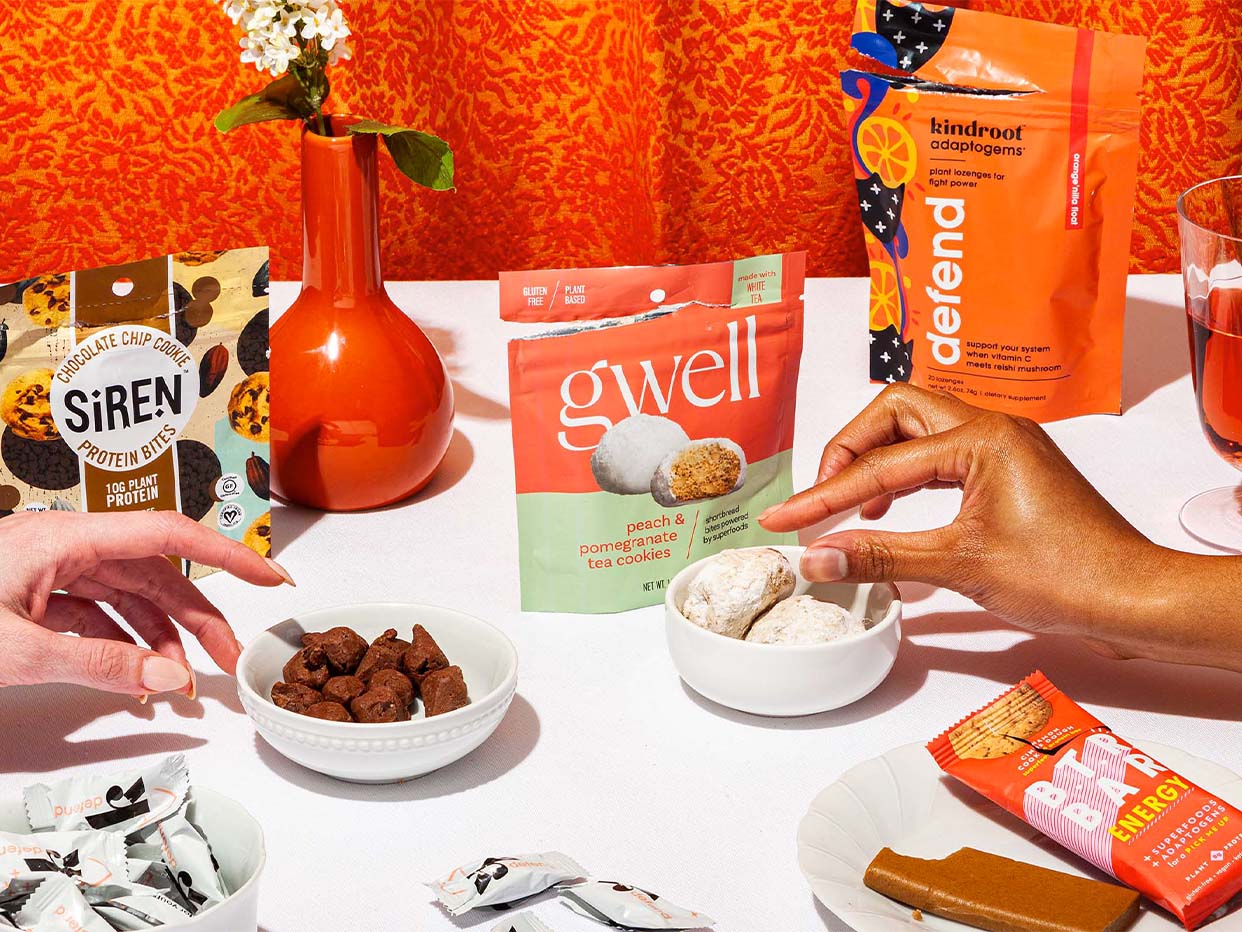 Women Mavericks in Functional Foods
$29.99  ·  

1 Gift Box
30 min delivery · 5 min pickup
Meet our shortlist of women makers who are bringing body functional ingredients to delicious tasting snacks. Featuring flavors from Gwell's superfood tea cookies, Kindroot's adaptogenic lozenges, BTR Bar's superfood energy bars, and Siren Snack's protein bites.
Why You'll Love It:
These are the types of benefits we used to take pills for. Now gaining a boost of antioxidants and superfoods is as easy as popping one of Fawziyya Sugai's tea cookies from Gwell after brunch. We're swapping out supplement powders with Alisa Pospekhova's prebiotic/vitamin-packed Kindroot lozenges that are a permanent fixture on the office desk. Ashley Nickelsen's BTR Bars are loaded with more adaptogenic mushrooms than we thought necessary to help with a healthier headspace. And Elizabeth Giannuzzi's Siren bites pack 12 grams of protein into a snack akin to eating cookie batter. But quit reading about them: enjoy!
You Might Also Like...