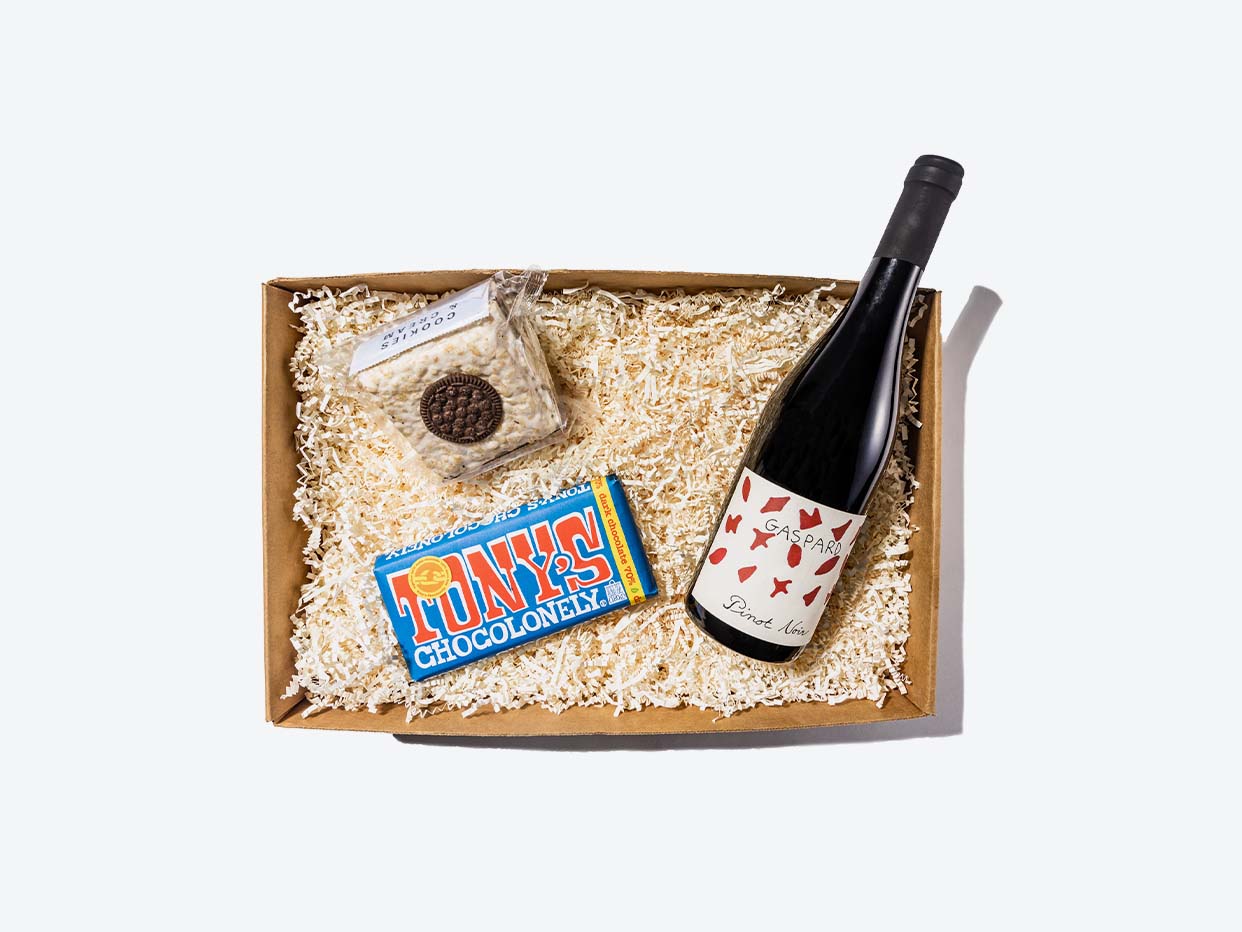 You Did It! Gift Box
A sweet bundle to show just how proud you are. Features the rustic and fruity Gaspard Pinot Noir from the famous French natural wine importer, Jenny and Francois, a 70% dark chocolate from Tony, and a sumptuous Cookies & Cream Foxtrot Crispy Cake (like a rice krispie treat but better). All tied neatly with a bow.
Why You'll Love It:
Let your friend, family member, or co-worker know that at the end of any tough journey there is a reward worth waiting for. The symbolic pot of gold at the end of the rainbow. The light at the end of the tunnel. Whatever you call it, our version has chocolate and wine.