Gifts delivered nationwide
Now in delivery range: everyone
Think outside the fruit basket with our hand-picked variety of food obsessions, small business faves, and trending must-haves for any occasion!
Unique Local Goods Delivered Nationwide
How it works
Pick a gift box or product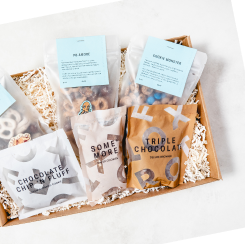 Choose from a menu of locally-made products, or shop a hand-selected gift set from our Curator collabs.
Add a personal note card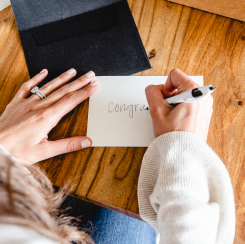 Give it the "you" touch with one of our occasion-based postcards plus a short message to go with it!
Send to anyone nationwide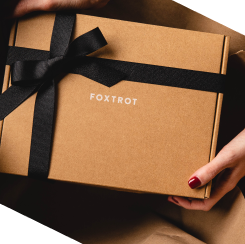 We're experts in delivery and take great care to make sure your gifts arrive on time.
Live near a Foxtrot?
We have stores in Chicago IL, Dallas TX, and Washington DC, all with a custom selection of local faves and handpicked wines.