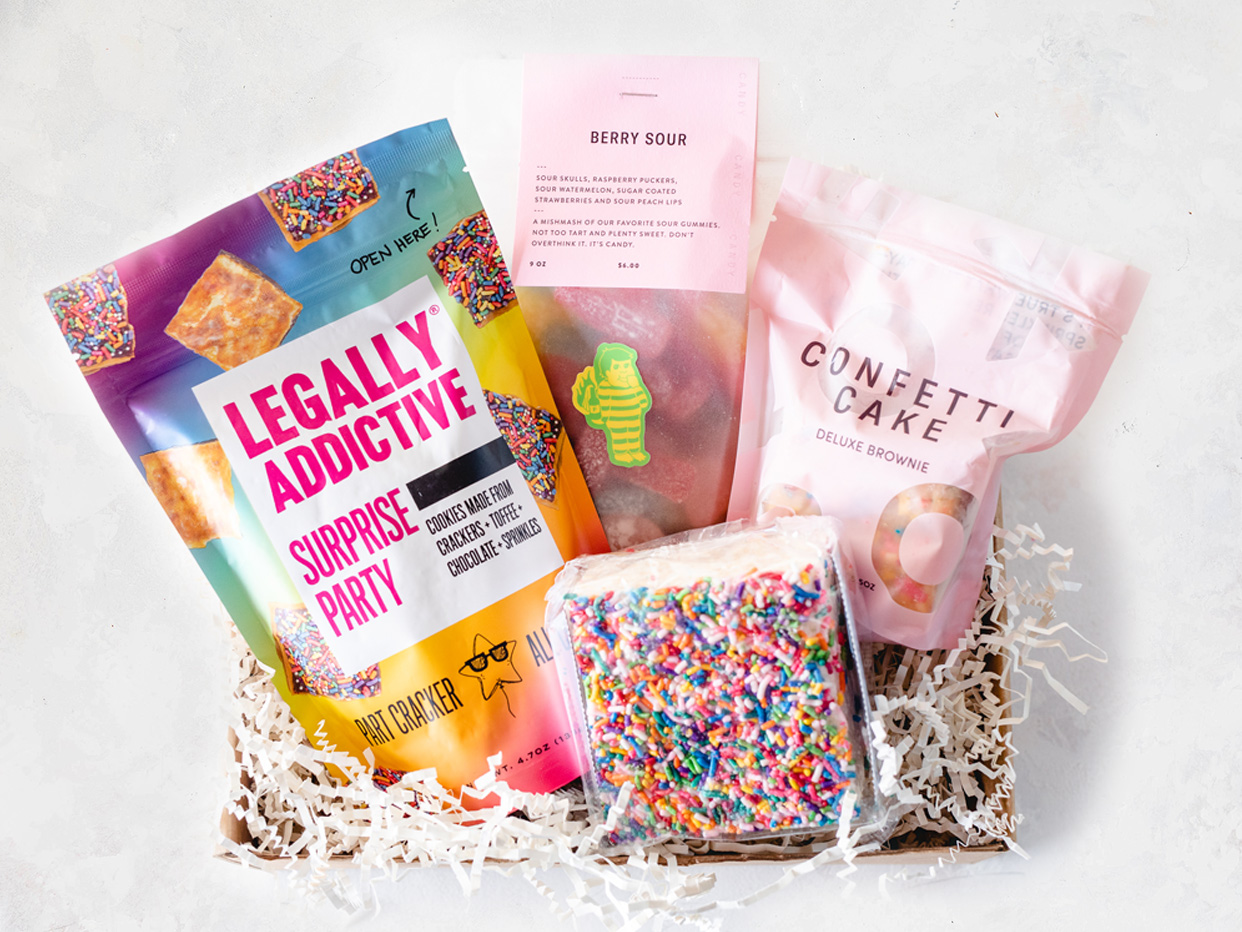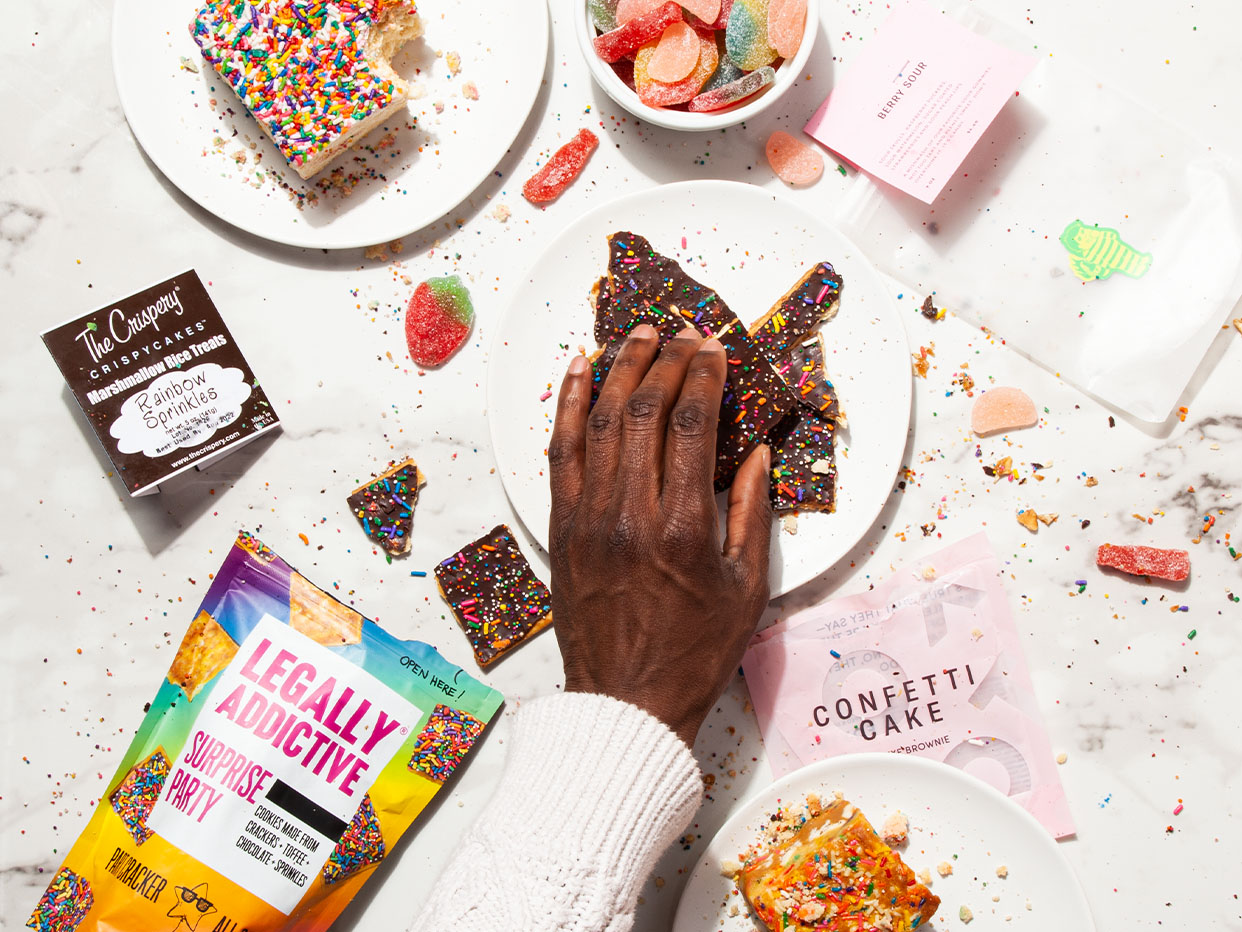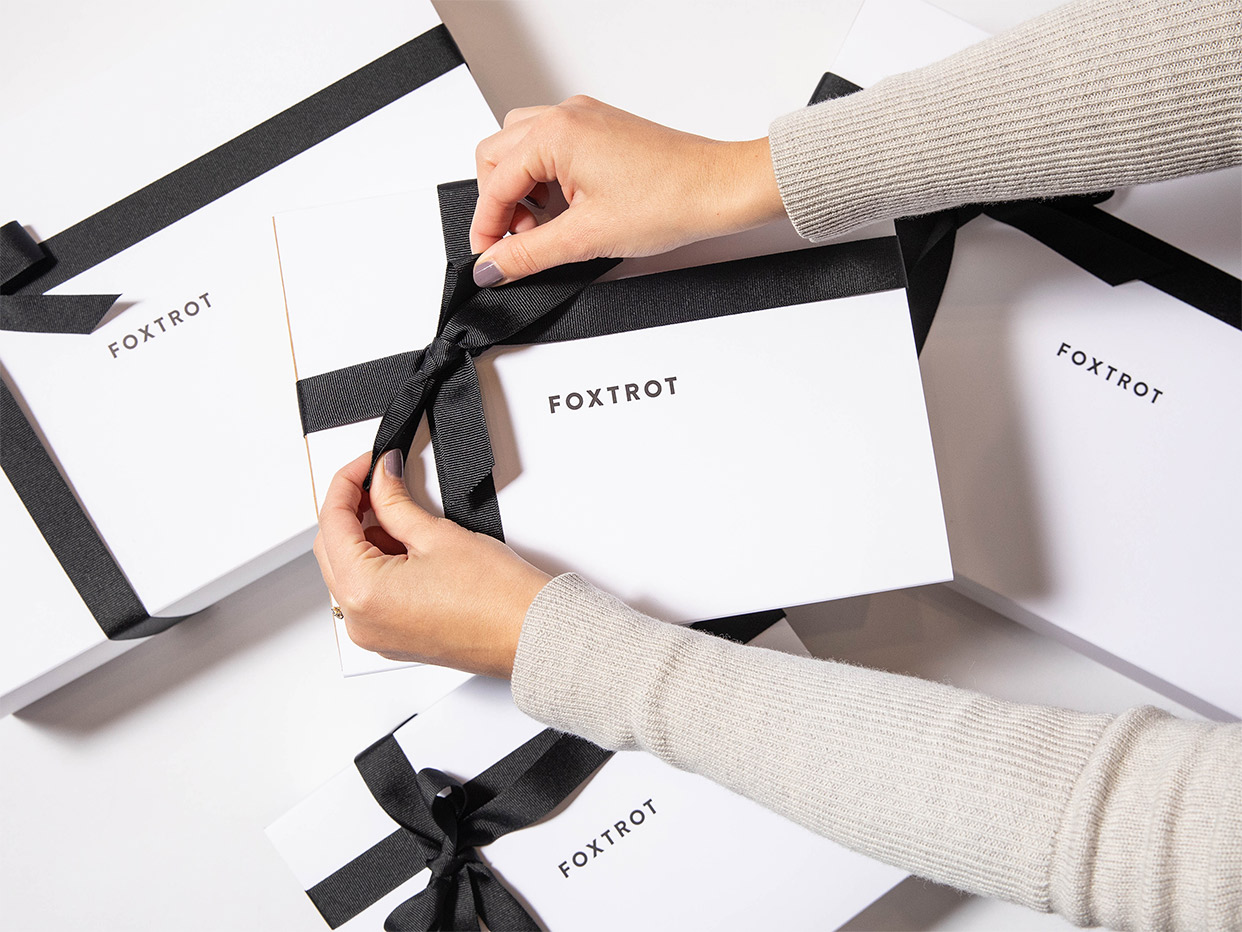 Birthday Sweets!
Only 4 left — order soon!
This colorful flavor wave of party treats tastes as vibrant and delicious as it looks, compiled of some of our favorite small-business treats plus some scratch-made goodness of our own.
Why You'll Love It:
Why not skip the grocery store cake and snag this beautiful rainbow of confetti, rainbows, and candy? Because we deserve to have a party in our mouth, too. Plus this helps cater the affair! Shareable, fun, and running the chewy-gummy-crunchy-melty flavor gamut, these birthday sweets work every time for the foodie's special day.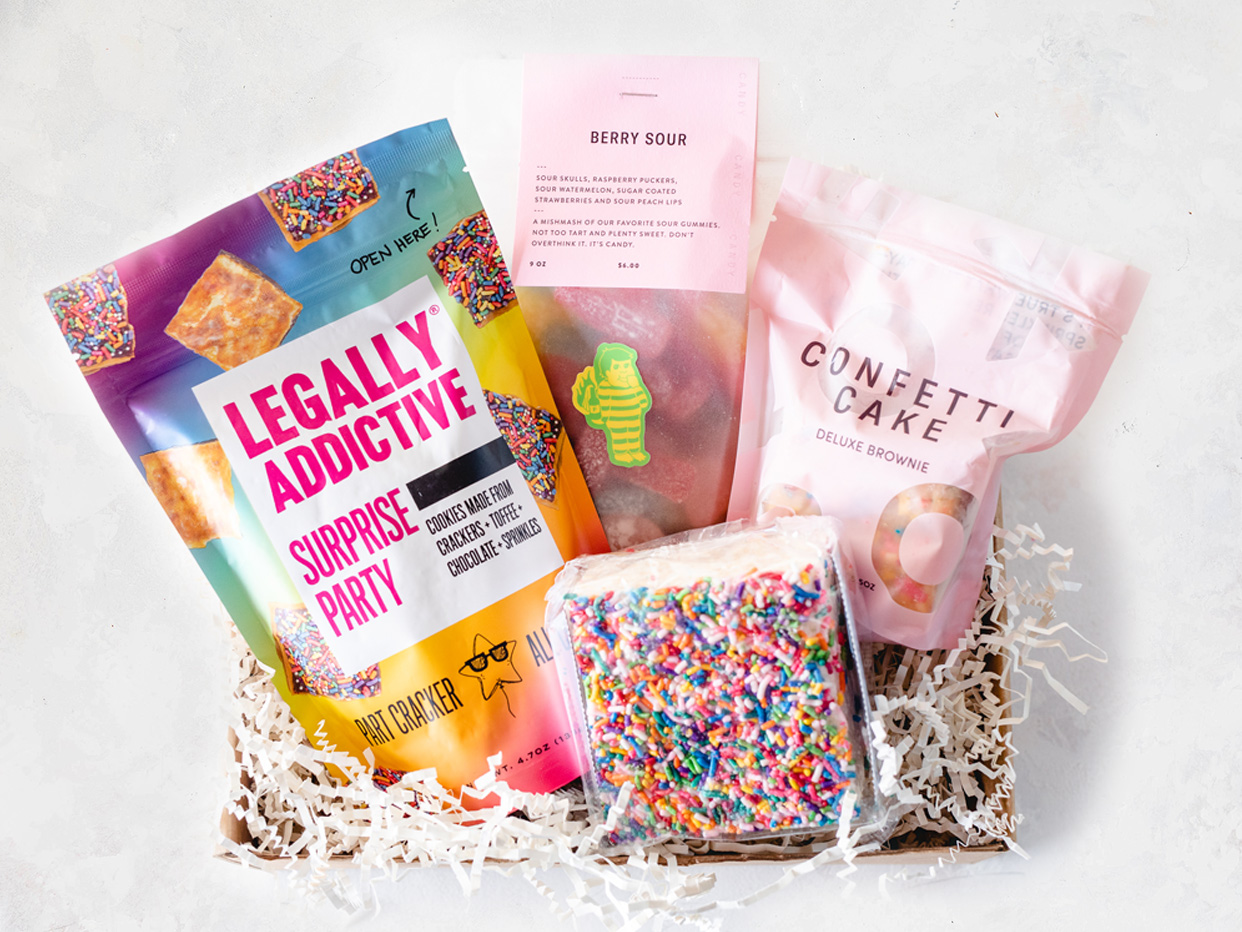 What's Inside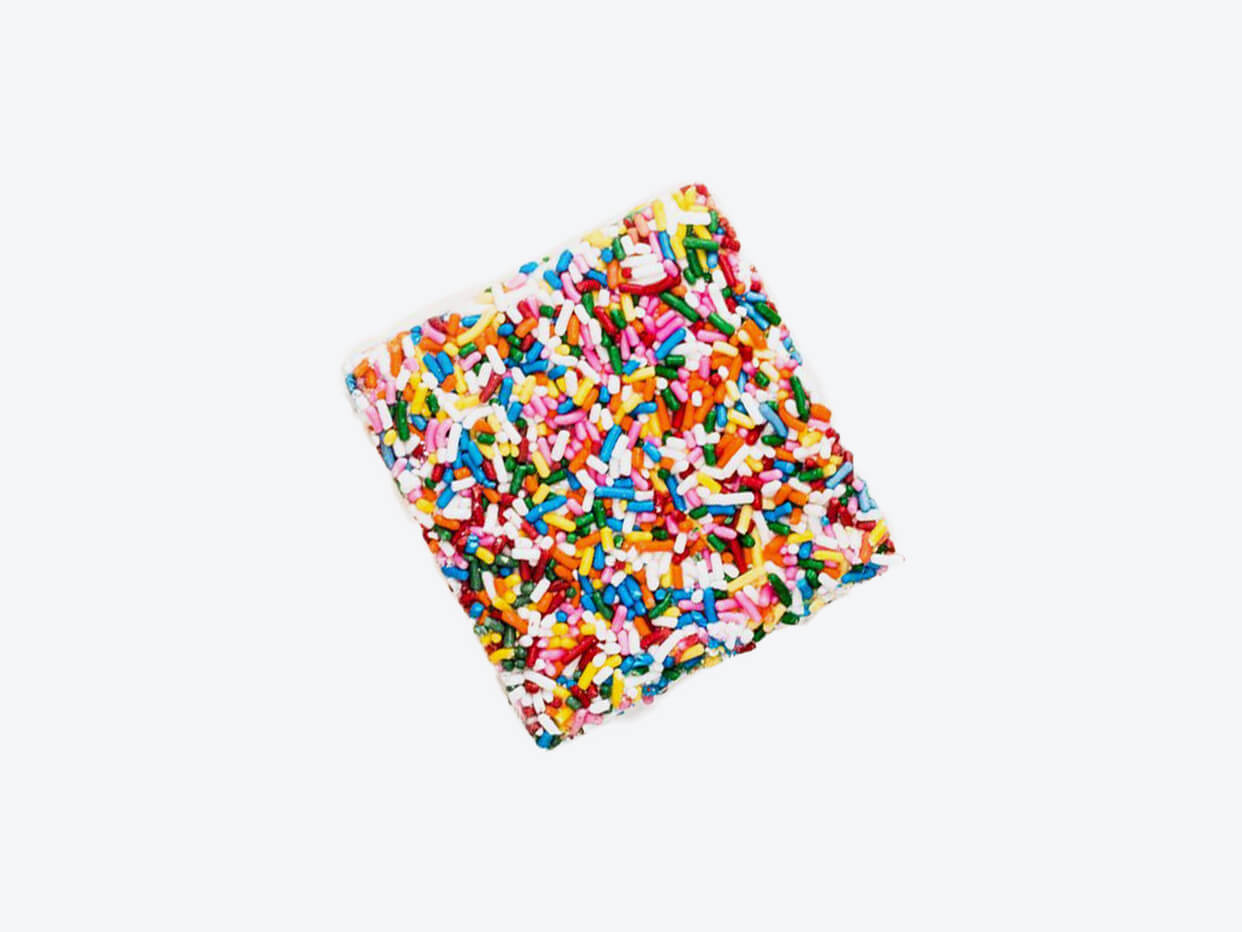 Foxtrot Crispy Cake - Rainbow Sprinkle
Always handmade and hand cut in small batches, this addictively gooey treat is made with rich marshmallow cream and topped with a rainbow sprinkle.
Why You'll Love it
Get transported back to the tastiest, gooiest part of your childhood with this thicc serving of small-batch indulgence!
Foxtrot - Confetti Cake Brownie
Homemade cake brownie made with added caramel and "confetti" sprinkles.
Why You'll Love it
Think of these as the cosmic brownies from our childhood if they grew up and went to culinary school. Just the right gooey level of freshly baked done'ness, all delivered to your mouth hole in less than an hour.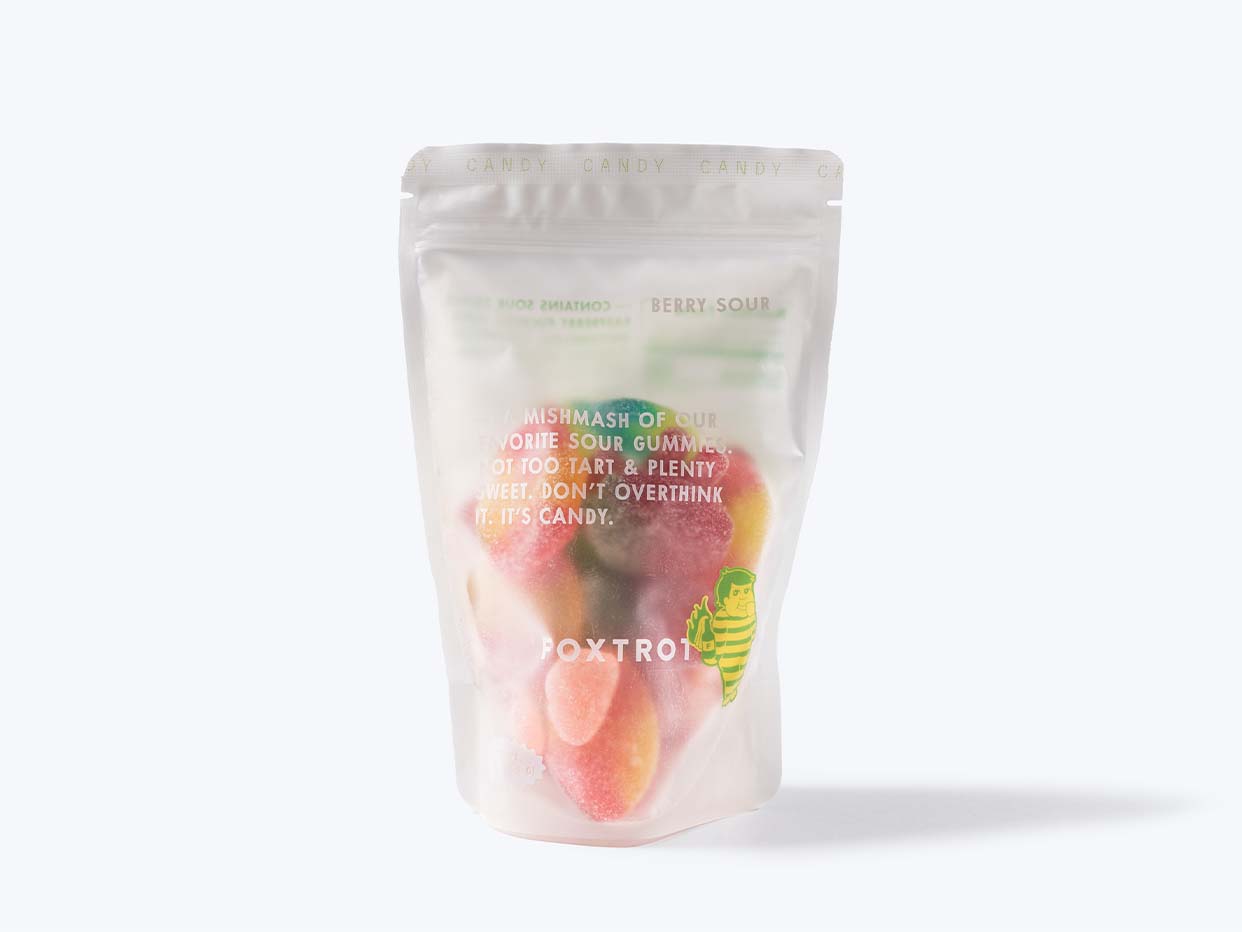 Foxtrot Berry Sour Gummy Mix
A mishmash of our favorite sour gummies, curated for the love of all things tangy-sweet. Contains sour skulls, raspberry puckers, sour watermelon, strawberry flavored gummies, and sour peach lips.
Why You'll Love it
Not too tart and plenty sweet, this is our answer to everybody's fave nostalgic treat with a gourmet flair. It's candy: we won't overthink it if you don't.
Legally Addictive Cracker Cookies - Surprise Party
The first ever cookie crackers combining layers of toffee, chocolate, and rainbow sprinkles on crunchy, homemade crackers with a hint of sea salt. Women-owned.
Why You'll Love it
Seriously, keep these away from us. The sweet crunch of crackers and the loving warmth of gourmet cookies, all rolled into one delectable (legitimately addictive) bite is our new favorite party snack. Bar none.
Gift Wrapping
Custom Foxtrot gift wrapping.
And did you know our gift wrapping is free for orders over $50? Just select it at checkout, pick out a notecard, and it's on us!
Continue Shopping