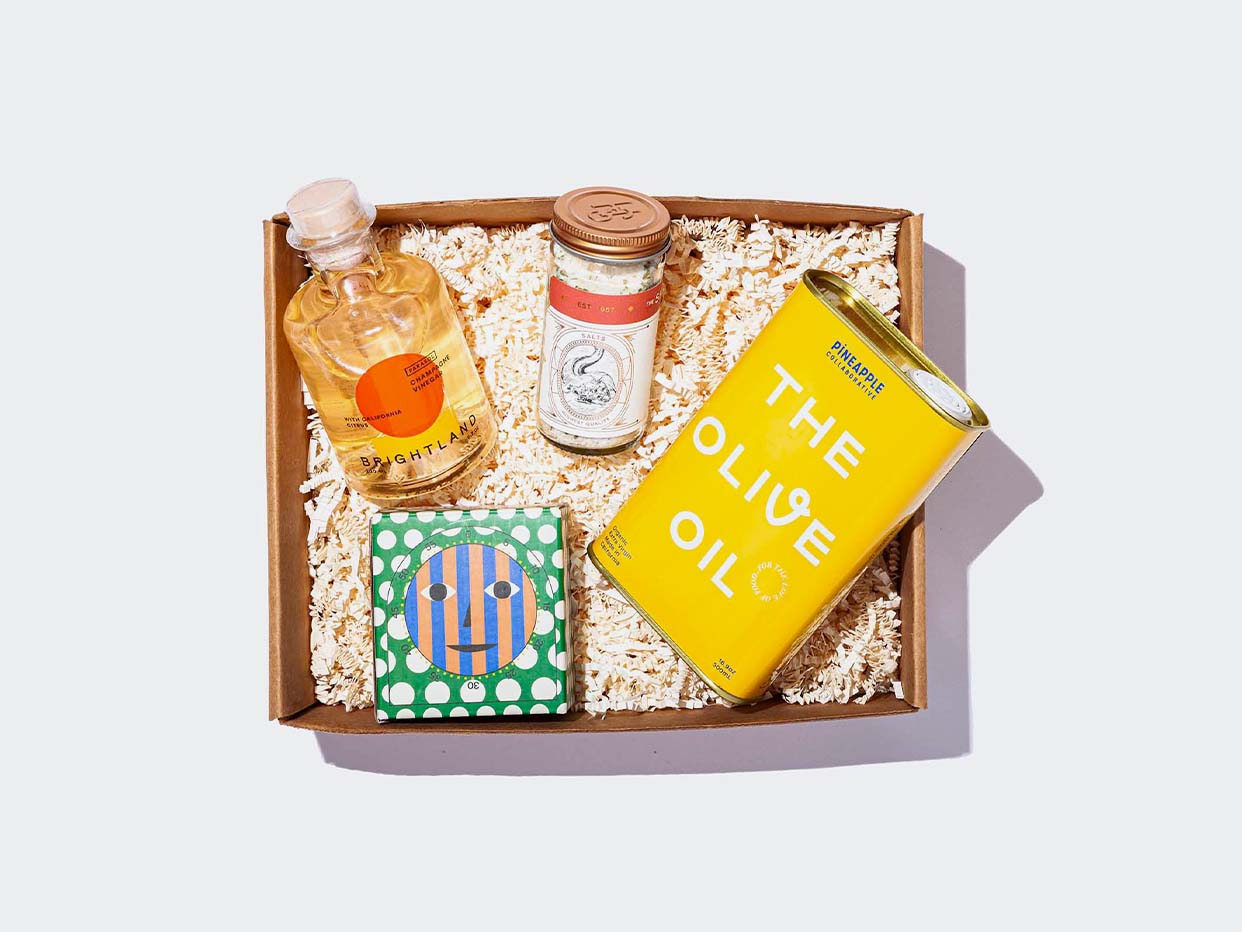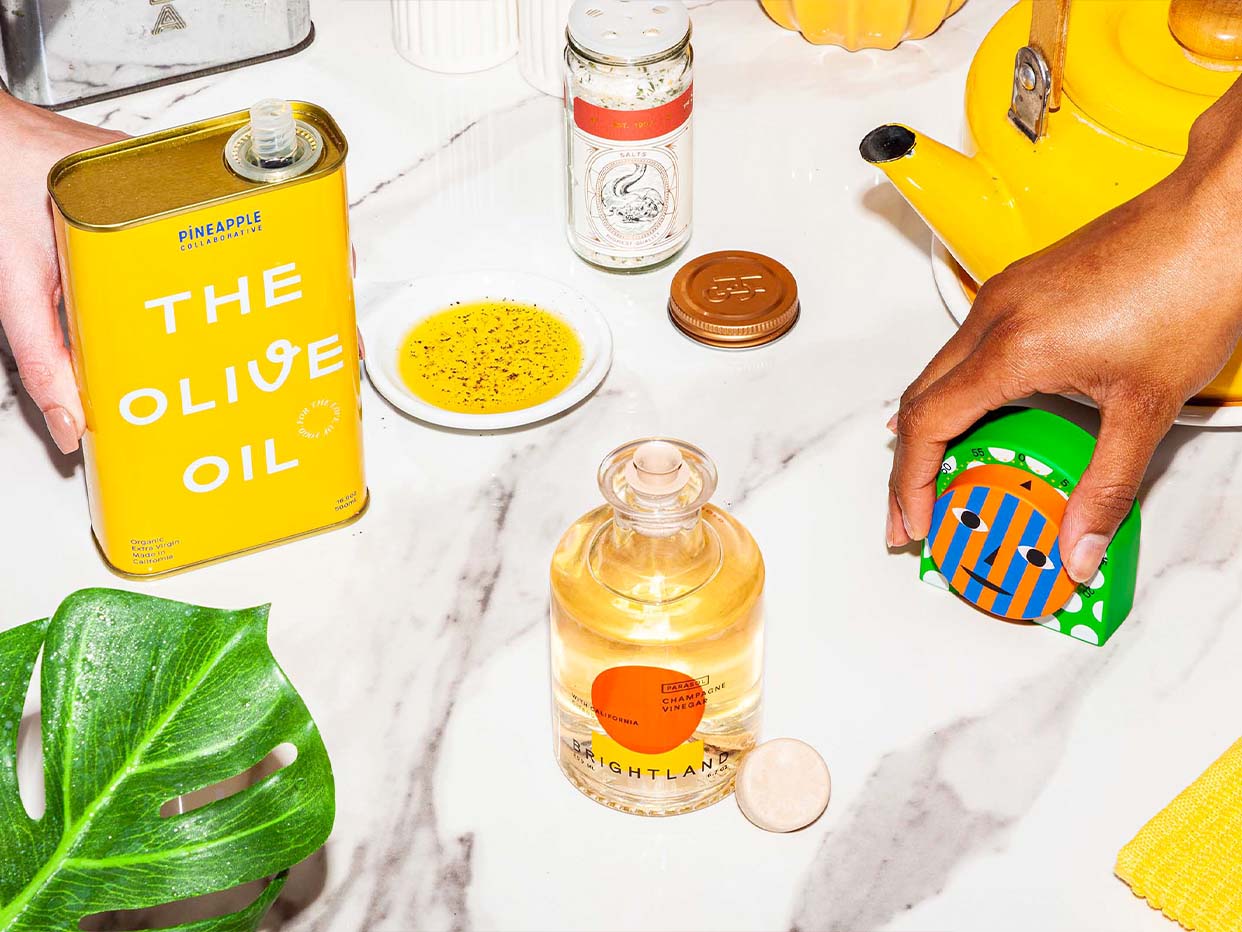 Chef's Kiss
For the mom who loves cooking with their partner, sharing quality ingredients, or simply has incredible taste, these are the makers to kickstart the kitchen revamp. Features Areaware's artistic Kitchen Timer, Pineapple Collaborative's EVOO, Brightland's signature Parasol Champagne Vinegar, a vial of Spice House's Garlic Salt.
Why You'll Love It:
Everybody needs good EVOO, so we personally turn to Pineapple Collaborative as a statement piece on the counter as well as for taste. To pair, Brightland's Parasol Champagne Vinegar adds a zingy brightness while Spice House's Garlic Salt brings an assertive fragrance and seasoning to the mix. And while you cook, world-renowned artist Ellen Van Dusen collab'd with Areaware to create a throwback kitchen timer with a modern and fun design.
What's Inside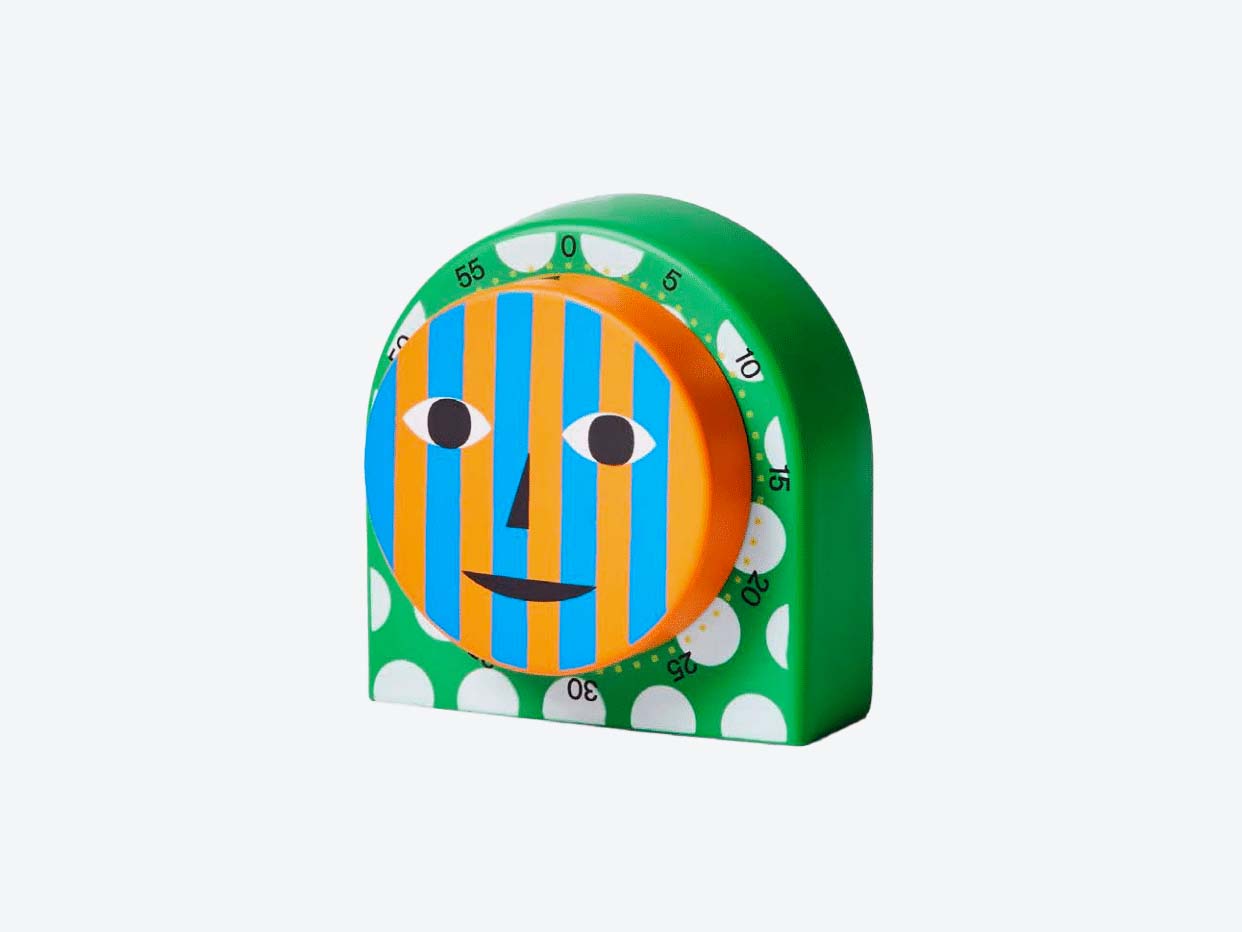 Areaware Everybody Kitchen Timer
World-renowned artist Ellen Van Dusen collab'd with Areaware to create a throwback kitchen timer with a modern and fun design. Times for 60 minutes.
Why You'll Love it
Areaware is a premium maker of functional, uplifting products for all audiences. They achieve this by collaborating with a growing list of independent artists who bring a creative, stylish, and eclectic mix of personalities to their goods!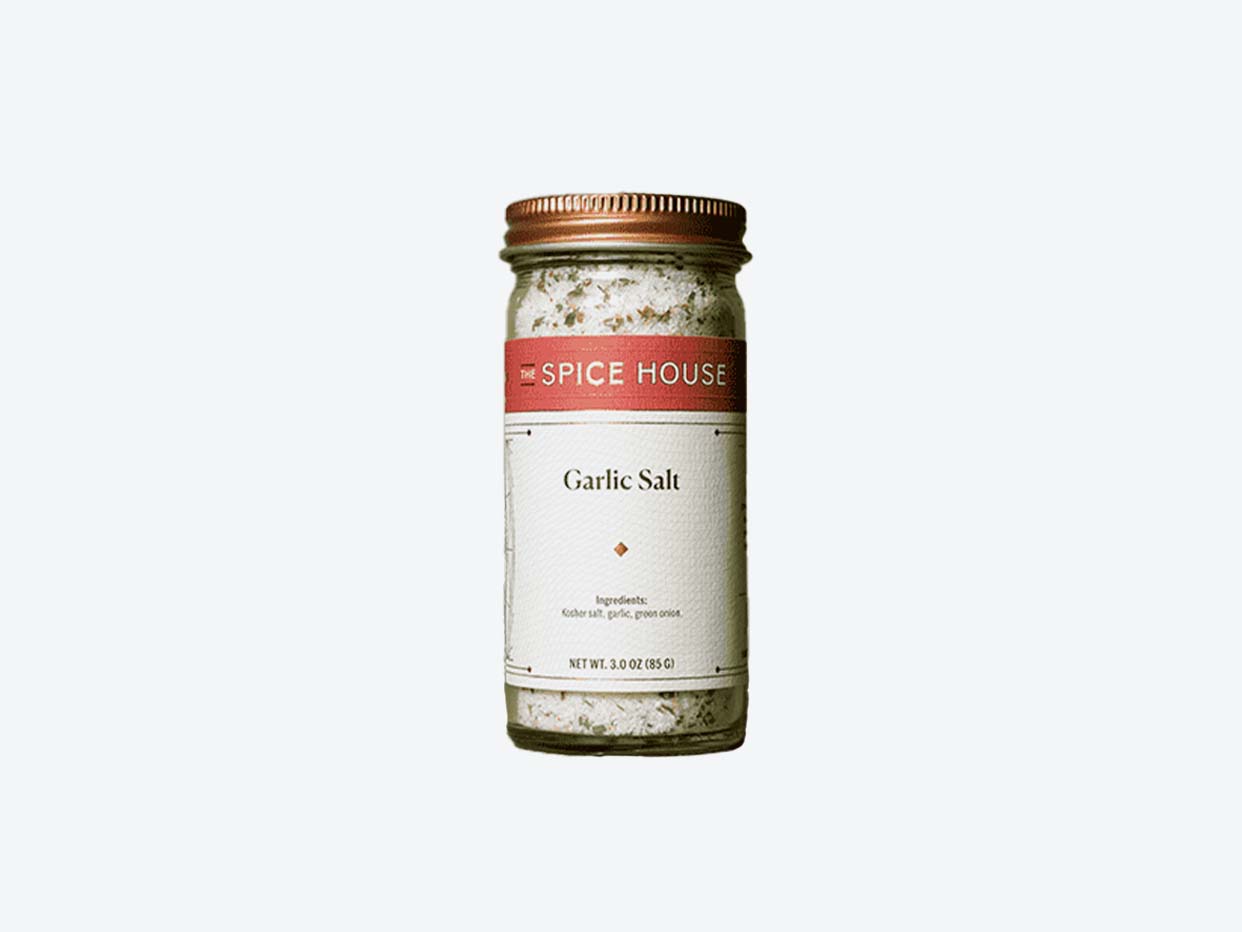 The Spice House - Garlic Salt
A mix of California-grown garlic powder, green onion, and Kosher salt.
Why You'll Love it
To say this garlic salt has a complete and utter grip on our lives now would be an understatement. This has been changing the way we love garlic bread, veggies, omelets, roasted chicken, and french fries. It's so pleasantly balanced with briny salt, vegetal green onion, and savory garlic that we've been looking for more excuses to infuse it into our lives (and bloodstream).
Brightland - Parasol Champagne Vinegar
Raw champagne vinegar that is double fermented with California chardonnay grapes and juicy Navel and Valencia oranges. Crafted on a family-run farm in California's central coast.
Why You'll Love it
We've always loved Brightland's 100% natural and healthy take on oils and vinegars with living cultures inside, and this zingy, bright, and citrusy champagne vinegar is proving our point on greens, chicken, seafood, and even some cocktails!
Pineapple Collaborative - The Olive Oil
Organic extra virgin olive oil crafted in collaboration with Kathryn Tomajan using a blend of organic Koroneiki and Picual olives grown by the Ricchiuti family at ENZO Olive Oil Company and Rio Bravo Farm.
Why You'll Love it
What warm hunks of sourdough dream of. Community grown and sustainably harvested, this is the biggest favor you could do for your gem salads, honey nut squash soups, pasta dinners, and any and all roasted veg.
Gift Wrapping
Custom Foxtrot gift wrapping.
And did you know our gift wrapping is free for orders over $50? Just select it at checkout, pick out a notecard, and it's on us!
Continue Shopping