Chicago Foodie Gift Box
The shortlist of our current favorite culinary moments from our Chicago, IL store. Featuring Carol's ginormous homemade chocolate chip cookie, Monteverde's literal award-winning gnocchetti pasta, J.P. Graziano's famous giardiniera, a candy bar & toffee cookie we made with Big Fat Cookie, Bang Bang Pie's granola, and some hot corn popcorn from Marz.
Why You'll Love It:
Chicago is a haven for culinary exploration, world-class restaurants, and some of the best handmade, locally-sourced recipes and products in the country thanks to Midwest farmers. Foodies alike flock to the city, so we hand-picked some of our favorites. Because whether it's adding handmade granola and a dollop of Everything Sauce to your brunch platter, or some Michelin-star gnocchetti and a Carol's Cookie for supper, these soulful, gourmet moments should be for everyone, everyday, AM to PM.
What's Inside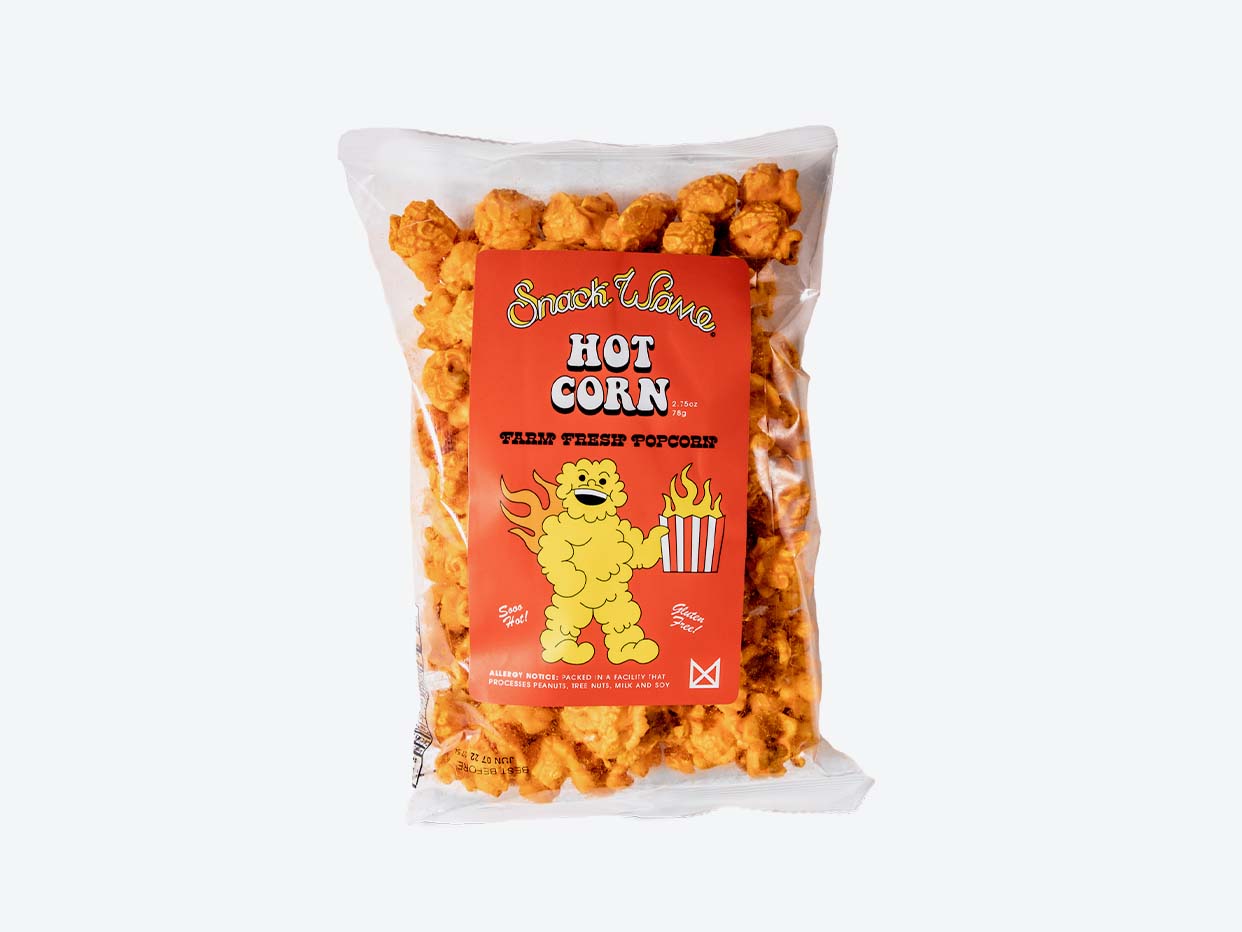 Marz Snack Wave - Hot Corn Popcorn
Delicious farm fresh popcorn with just the right amount of heat. Seriously hot, seriously good. Gluten-free.
Why You'll Love it
Marz knows great craft beer, so it's only natural they know great beer snacks. This popcorn that pairs perfectly with a cold beer and warm afternoons.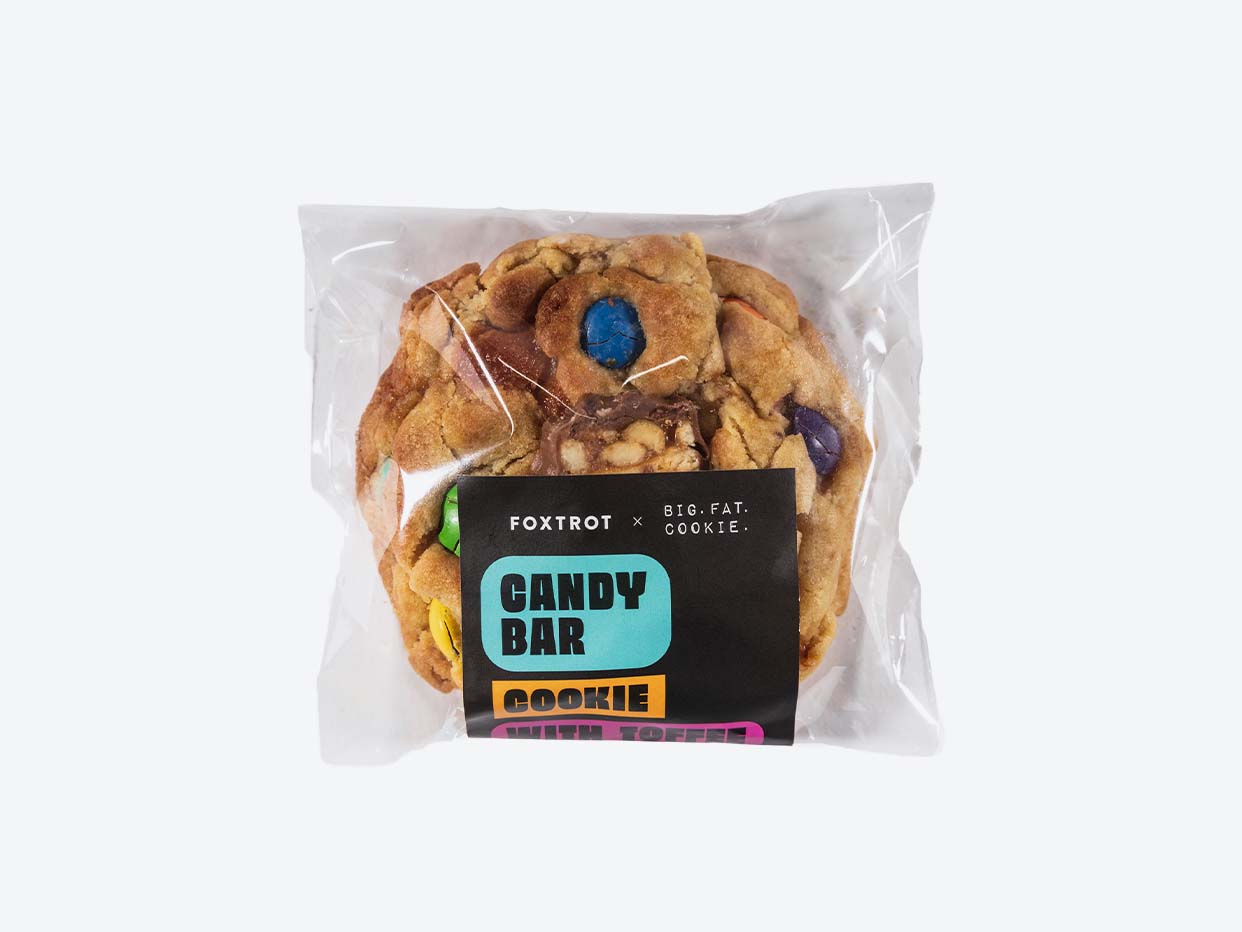 Foxtrot x Big Fat Cookie - Candy Bar Toffee Cookie
A Foxtrot x Big Fat Cookie collab featuring their Candy Bar cookie with chunks of toffee.
Why You'll Love it
Is it a cookie imitating a candy bar, or a candy bar imitating a cookie? Either way, it's definitely high art. Two friends and native Chicagoans have poured their creativity and love of baking into amazing, handmade, small-batched cookies. Inspired by family recipes and their own ingenuity, Big Fat Cookie packs big fat flavor into every bite.
Carol's Cookies - Chocolate Chip
Chicago's old-time favorite that defines, "crispy on the outside and chewy on the inside." Rich semi-sweet chocolate folded into soft, buttery dough. Handmade in Chicago.
Why You'll Love it
The serving size says, "serves four." And we hear that, we really do... but we want the whole thing. Because it only takes one bite of Carol's famous artisanal recipe to be hooked. [Pro tip: 5 seconds in the microwave does a world of wonders.]
J.P. Graziano Hot Giardiniera
A homemade family recipe, this giardiniera is made with serano peppers, olives, celery, carrots, cauliflower, gherkins, a wine-vinegar base, with spices and herbs.
Why You'll Love it
Est. 1937, if you've been to Chicago then you must know J.P.'s by now. If not, allow this to be your first introduction into their world class menu featuring this authentic family recipe to make any sandwich, entree or salad next-level Italian. (Pro-tip, try it on your eggs).
Bang Bang Granola
oats, dried cherries, pecans, pumpkin seeds, sunflower seeds, maple syrup, olive oil, sugar, salt - vegan
Why You'll Love it
It's a bag o' granola but with that special, flavorful, local spin. Put it in your oats, put it in your parfait, or keep it on hand for the hiking trail. Bang Bang never disappoints.
Gift Wrapping
Custom Foxtrot gift wrapping.
And did you know our gift wrapping is free for orders over $50? Just select it at checkout, pick out a notecard, and it's on us!
Monteverde Gnocchetti Pasta
Handcrafted gnocchetti pasta from West Loop's Monteverde Restaurant & Pastificio.
Why You'll Love it
Exec. Chef Sarah Grueneberg opened Monteverde in 2015 to showcase the heritage of traditional Italian cuisine through a modern lens. Since then it's been a destination for European soul food, this gnocchetti starring as the tender, airy, handmade bite come pasta night.
Continue Shopping