Fireside Cocoa Gift Box
A pre-wrapped gift box full of everything needed for a cozy, craft hot coca moment. This gift includes our new Hot Cocoa Mix Canister, two original Foxtrot Diner Mugs, plus Ticket Chocolate's "Plush Puff Vanilla Bean Marshmallows."
Why You'll Love It:
This is what cool winter days are made of. We calibrated our hot cocoa recipe for rich taste, a creamy mouthfeel, an aromatic pour, and a nurturing experience. Held in two stackable diner mugs it's the perfect portion to share by the fire (or 10hr video loop of a fire). Just don't forget to plop in those 'mallows.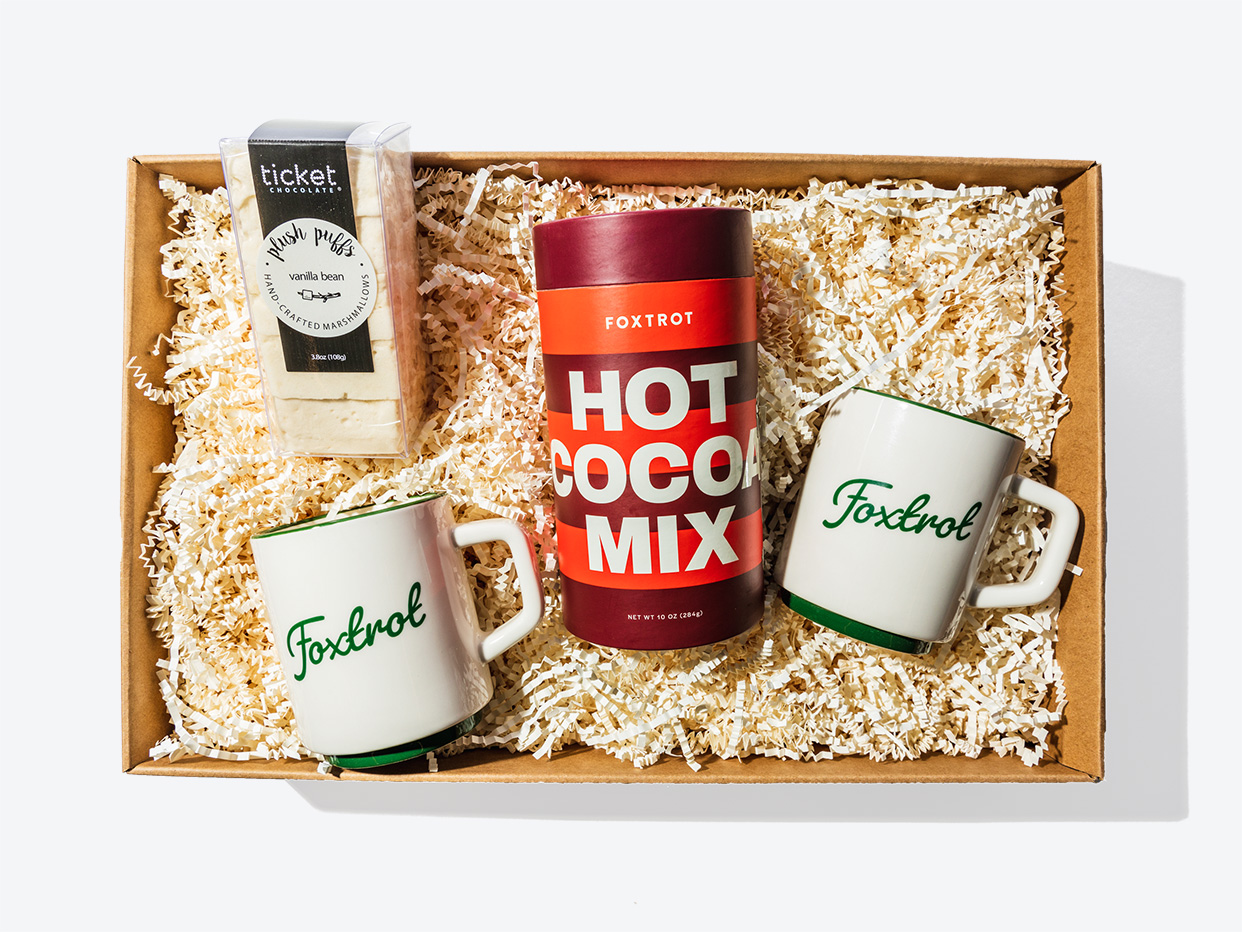 What's Inside
Vanilla Bean Marshmallows
A package of hand-crafted vanilla bean marshmallows by "ticket Chocolate."
Why You'll Love it
So poofy. So soft. So ploppable into the richest cup of cocoa we can find. Ticket Chocolates made just about the most perfect packet of vanilla bean marshmallows we've ever eaten.
Foxtrot Hot Cocoa Canister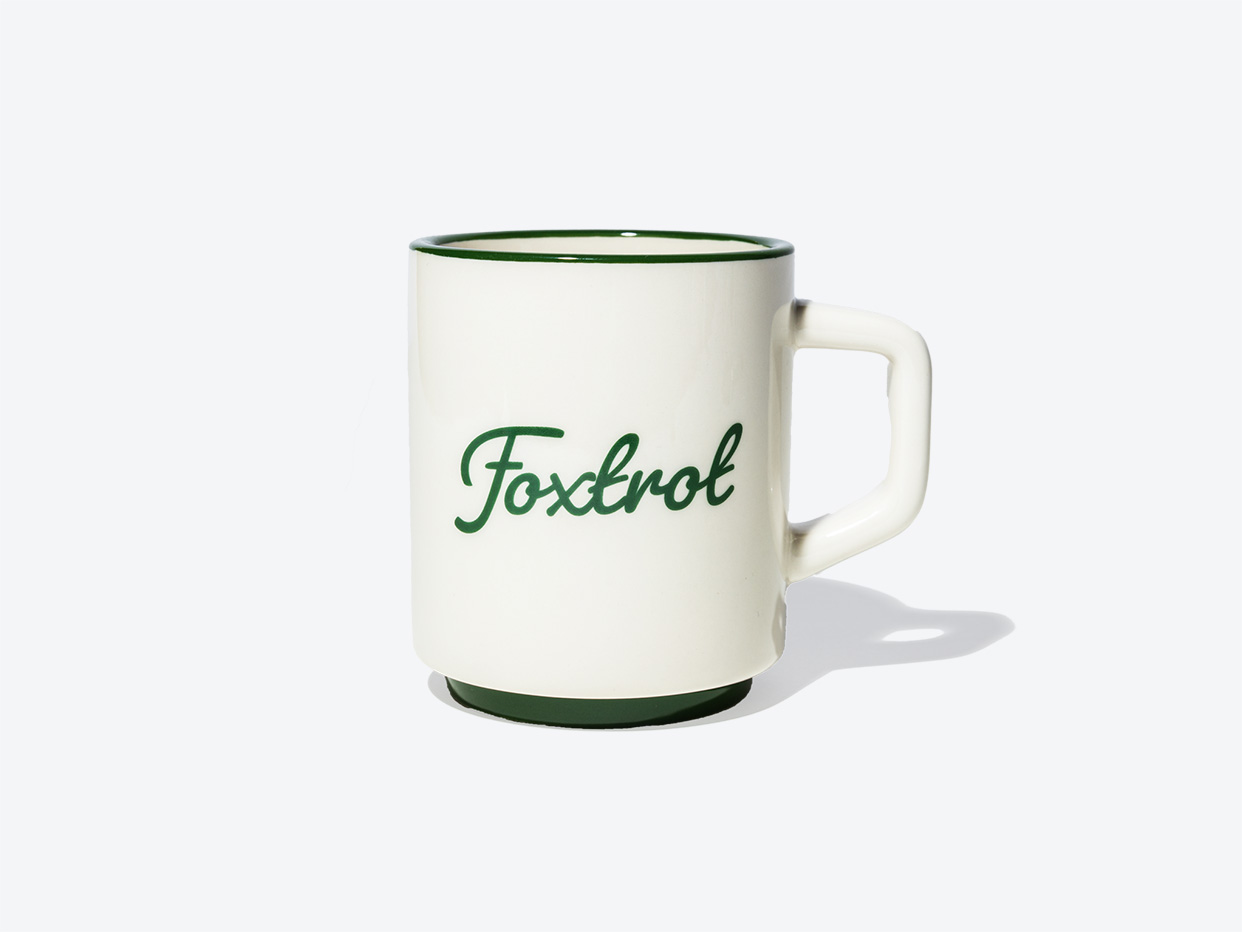 Foxtrot Diner Mug - Green
Our Holiday '23 custom ceramic mug trimmed with a green glossy finish.
Why You'll Love it
We love the nostalgic vibe this invokes of your favorite old-school diner. But the handiest part of these is that they perfectly stack into one another.
Gift Wrapping
Custom Foxtrot gift wrapping.
Did you know our gift wrapping is free for orders over $50 and Members+?
Continue Shopping