Foxtrot - Berry Sour Mini Gummy Mix
A mishmash of our favorite sour gummies, curated for the love of all things tangy-sweet. Contains sour skulls, raspberry puckers, sour watermelon, strawberry flavored gummies, and sour peach lips.
Why You'll Love It:
Not too tart and plenty sweet, this is our answer to everybody's fave nostalgic treat with a gourmet flair. It's candy: we won't overthink it if you don't.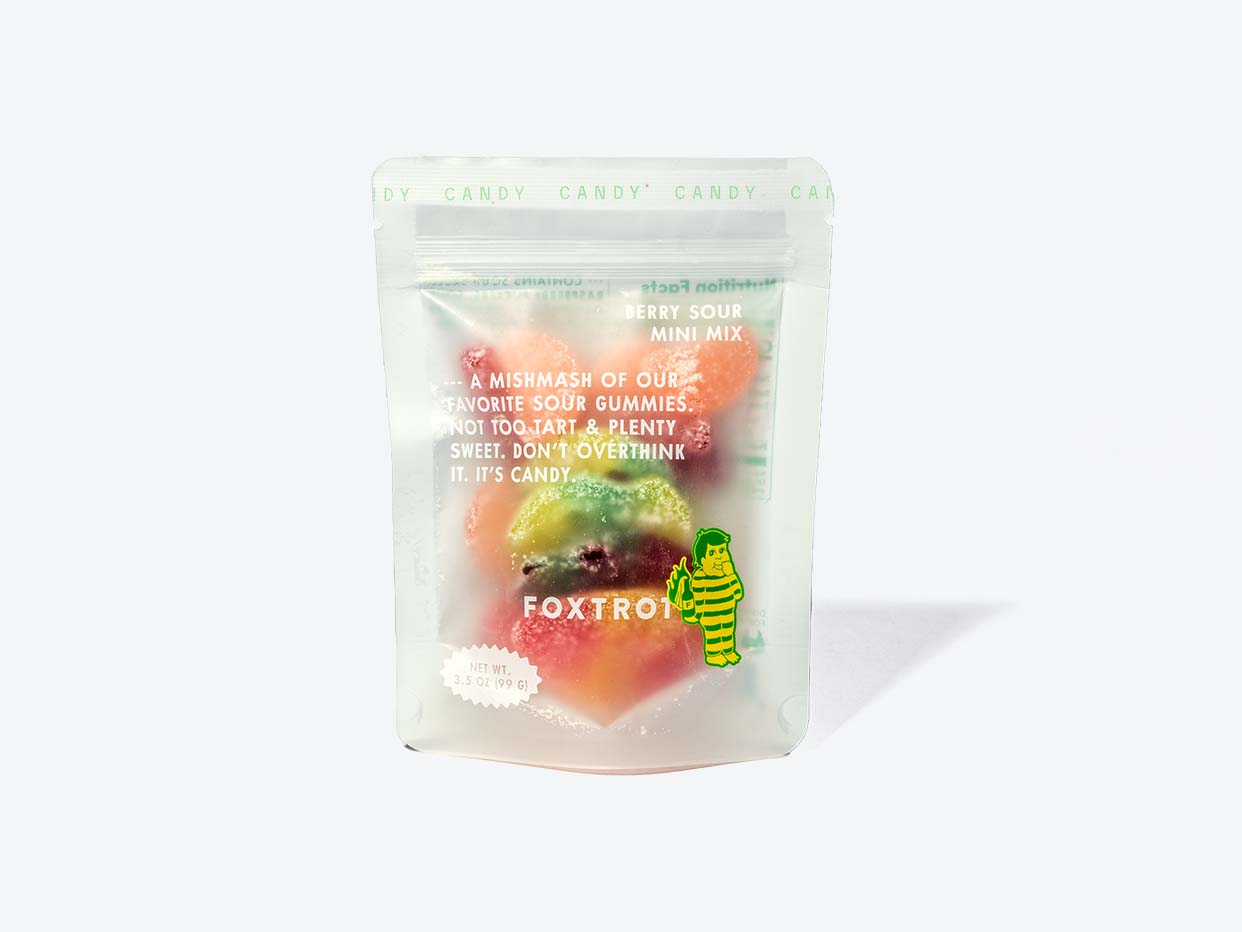 Foxtrot - Berry Sour Mini Gummy Mix