Foxtrot - Everything Spice Cracker Bites
Our very own take on classic flatbread bites made alongside Hayden Mills heritage grains. Each flatbread is sprinkled with savory Everything Spice.
Why You'll Love It:
Fancy enough to garnish your charcuterie board, easy enough to grab by the handful at 12:00AM. We're thrilled to add these to our lineup of original recipes that help make your everyday taste even better. And they even ship nationwide! So be it a care package for a pal, or a cocktail hour kit for yourself delivered in 30 minutes, these make the perfect base.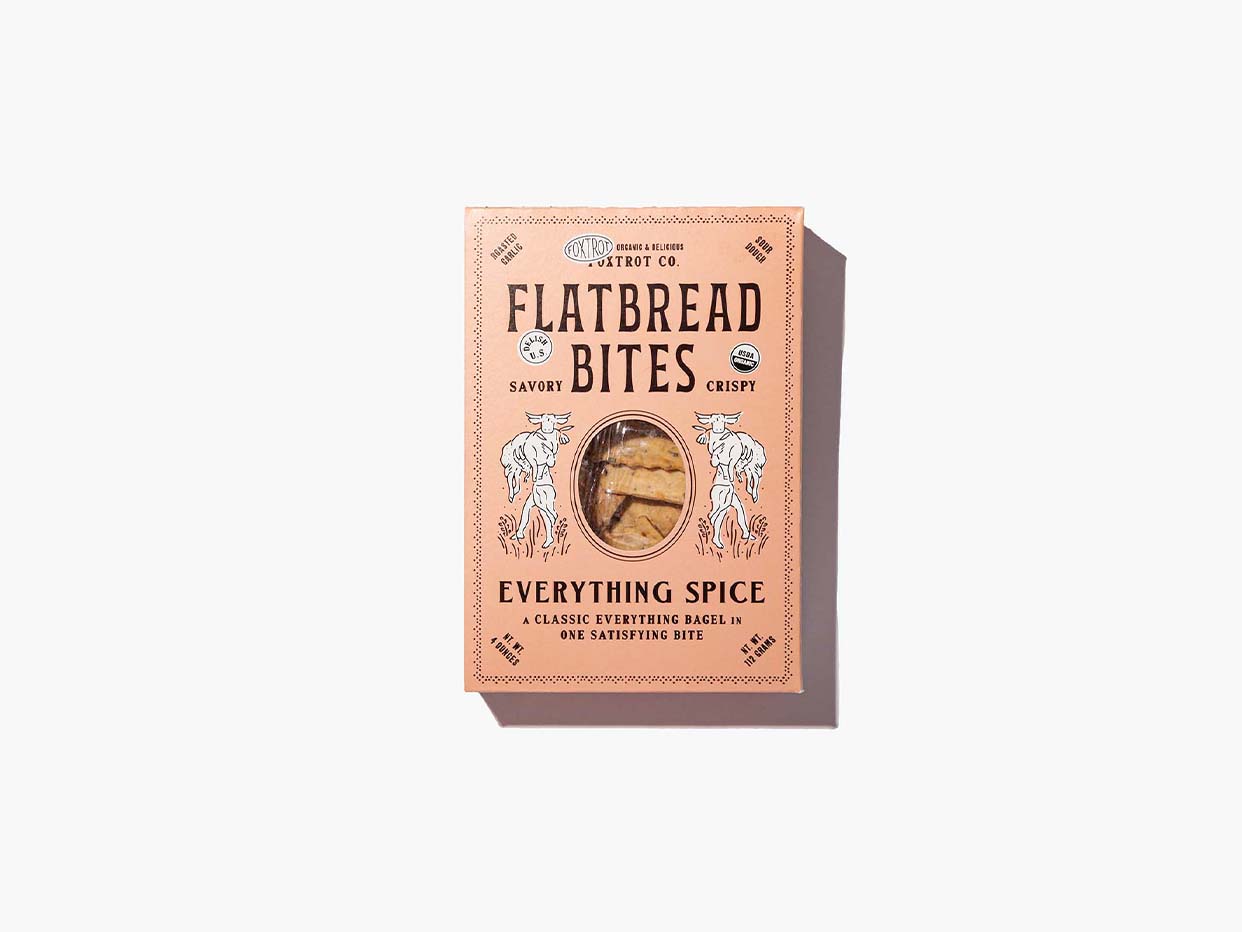 Foxtrot - Everything Spice Cracker Bites