Foxtrot Hot Chocolate On A Stick - Salted Caramel
Was $5! Now 50% off (price as marked)! Stir into 6-8 ounces of steaming milk and you'll have a cup of salted caramel hot chocolate worth drooling over. Contains milk and soy.
Why You'll Love It:
Salted caramel hot cocoa is like your usual mug on festive steroids. The flavor is rich, dynamic, and layered with sweet-on-sweet. And if you ask us it pairs best with your favorite fuzzy slippers, a good holiday playlist, and a buttery biscuit.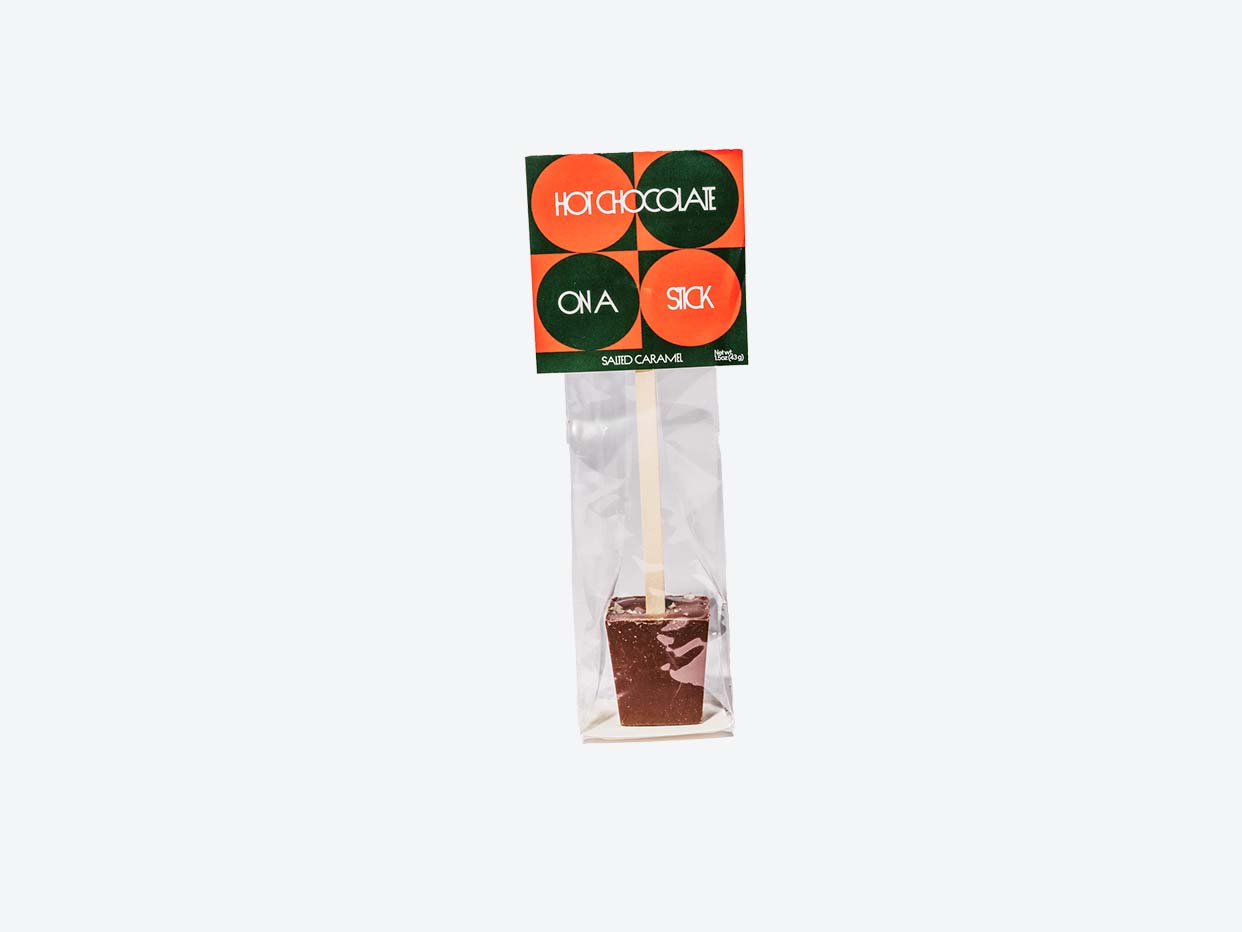 Foxtrot Hot Chocolate On A Stick - Salted Caramel