Foxtrot - Mashed Potato and Gravy Chip
Meet the Mashed Potato & Gravy Ridged Potato Chips, by us. From roux to ridged—we took herbs, spices, and grandma's pan drippings and spun them into a crunchy, flavor-boosted chip that can be its own Thanksgiving side. Hold the giblets; it's all chip. Contains peanut oil and dairy.
Why You'll Love It:
You thought you loved the Chicago Hot Dog Chips? Guys, these are stellar. With a bit of high-quality vegetable oil, butter, onion, garlic, salt, and spices it's all the "cooking" you need to bring to the party.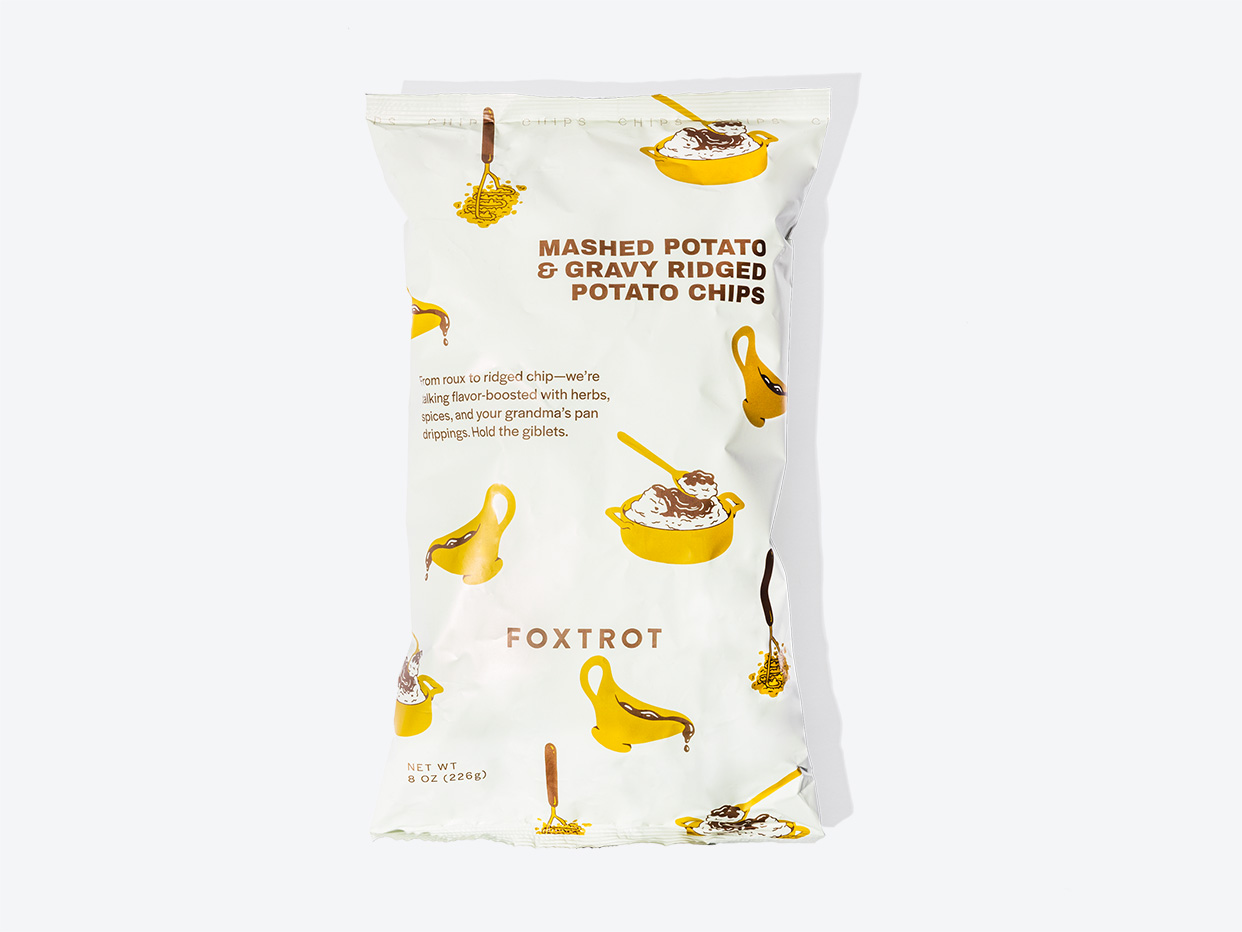 Foxtrot - Mashed Potato and Gravy Chip