Foxtrot Savory Snack Mix Tin
Was $14.99! Now 50% off (price as marked)! A large shareable tin of our seasonal savory snack mix, concocted by us for the holidays. Contains a sweet and salty combo of peanuts, rice crackers, Chex, Goldfish, pretzels, furikake, sesame sticks, wasabi peas, chili flakes, and seasonings.
Why You'll Love It:
The best stocking stuffers are edible. So we made it finger-licking-awesome. This furikake mix just may have to live outside of the holidays, but for now it's getting passed around at cocktail hour, party crawls, and office holiday parties.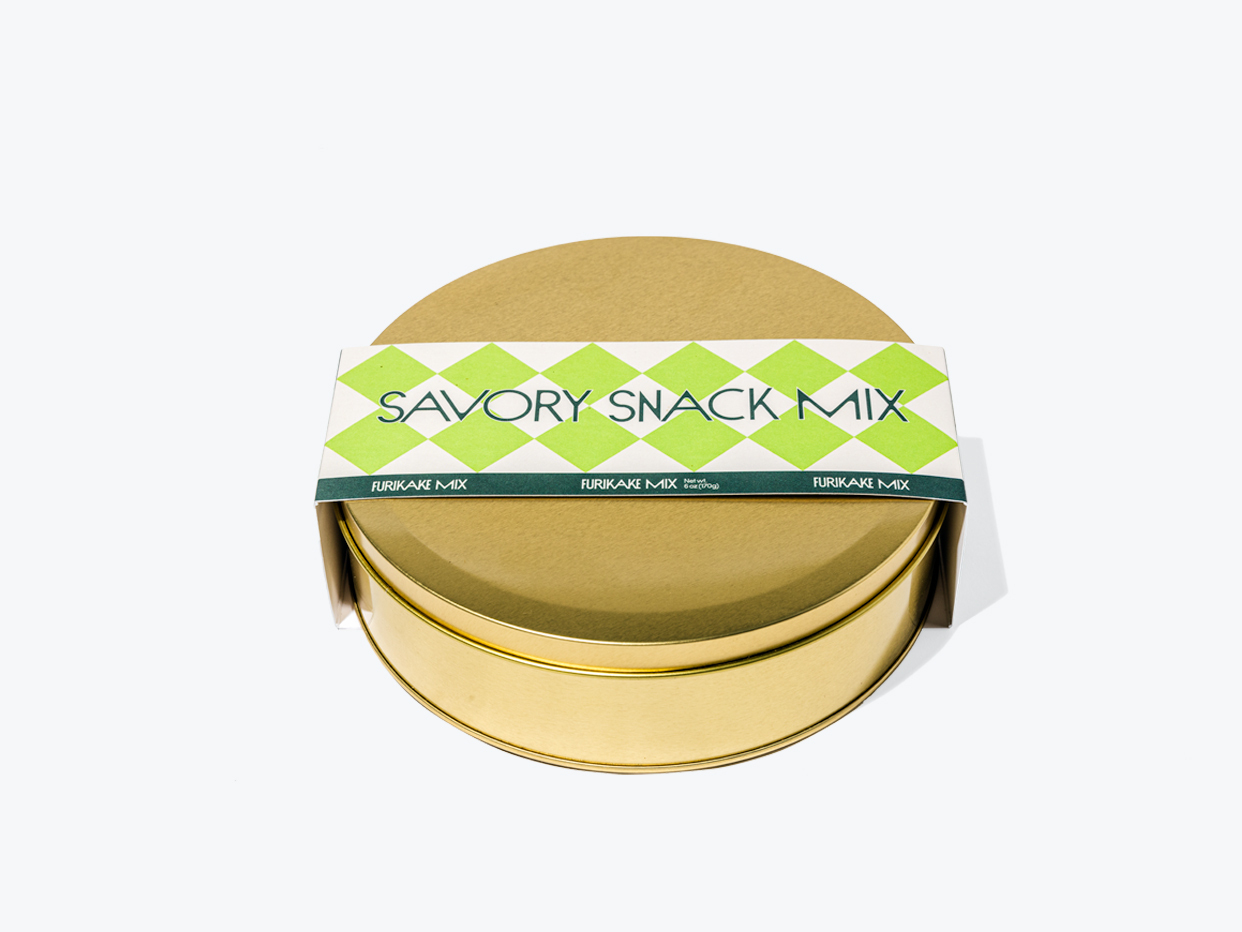 Foxtrot Savory Snack Mix Tin