Foxtrot - Spicy Dill Pickle Popcorn
Our crowd-favorite Spicy Dill Pickle seasoning dusted onto butterfly-popped popcorn. Whole grain kernels popped in sunflower oil and dusted in spices.
Why You'll Love It:
Out of our love for popcorn, spicy pickles, and trying cool stuff out, we put a briny bite with a sneaky kick into our popcorn bags. It's an earthy delight as is, but we wanted to catch you by surprise, sneaking all kinds of good spice, saltiness, and snappy dill into your taste buds. Handful by handful.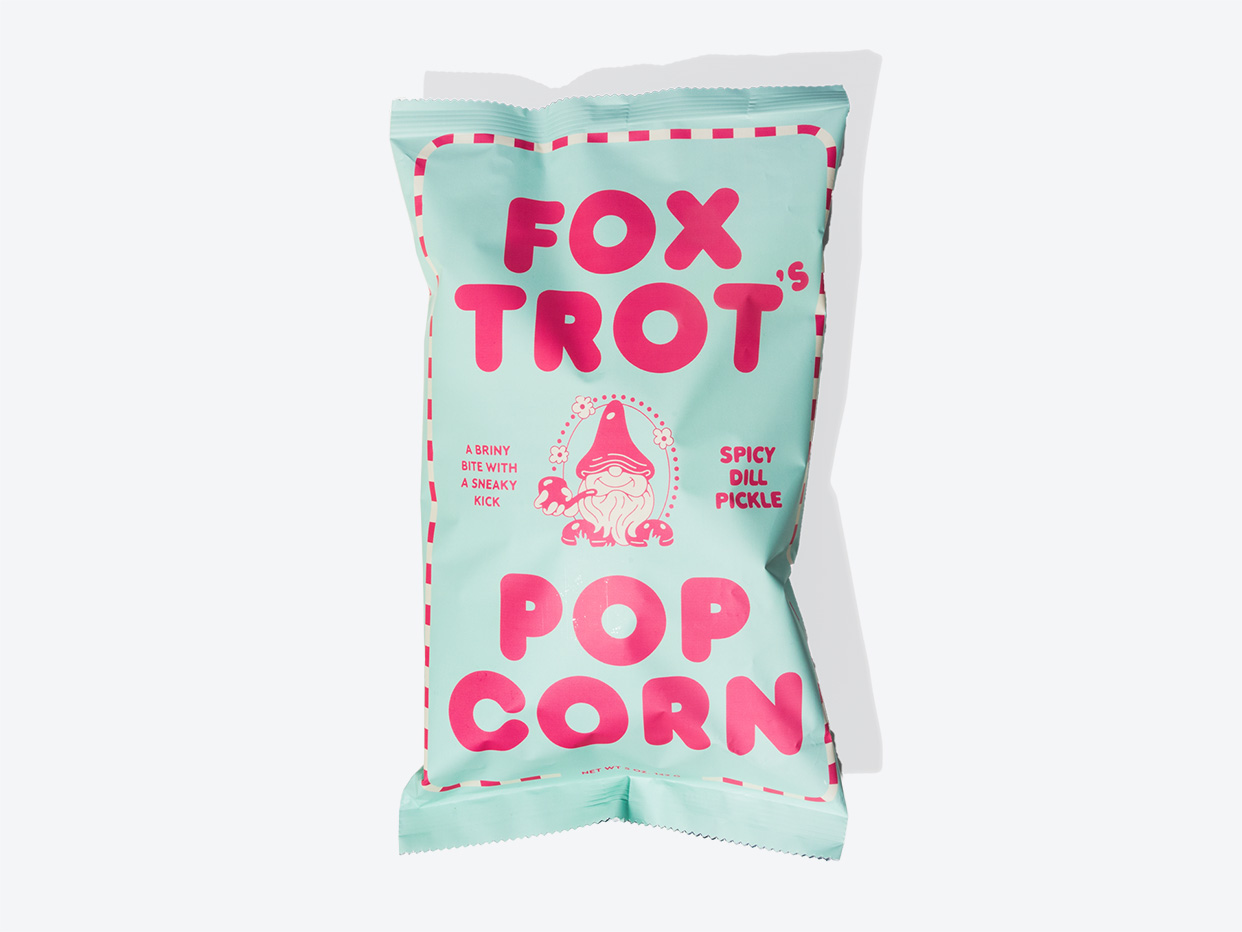 Foxtrot - Spicy Dill Pickle Popcorn