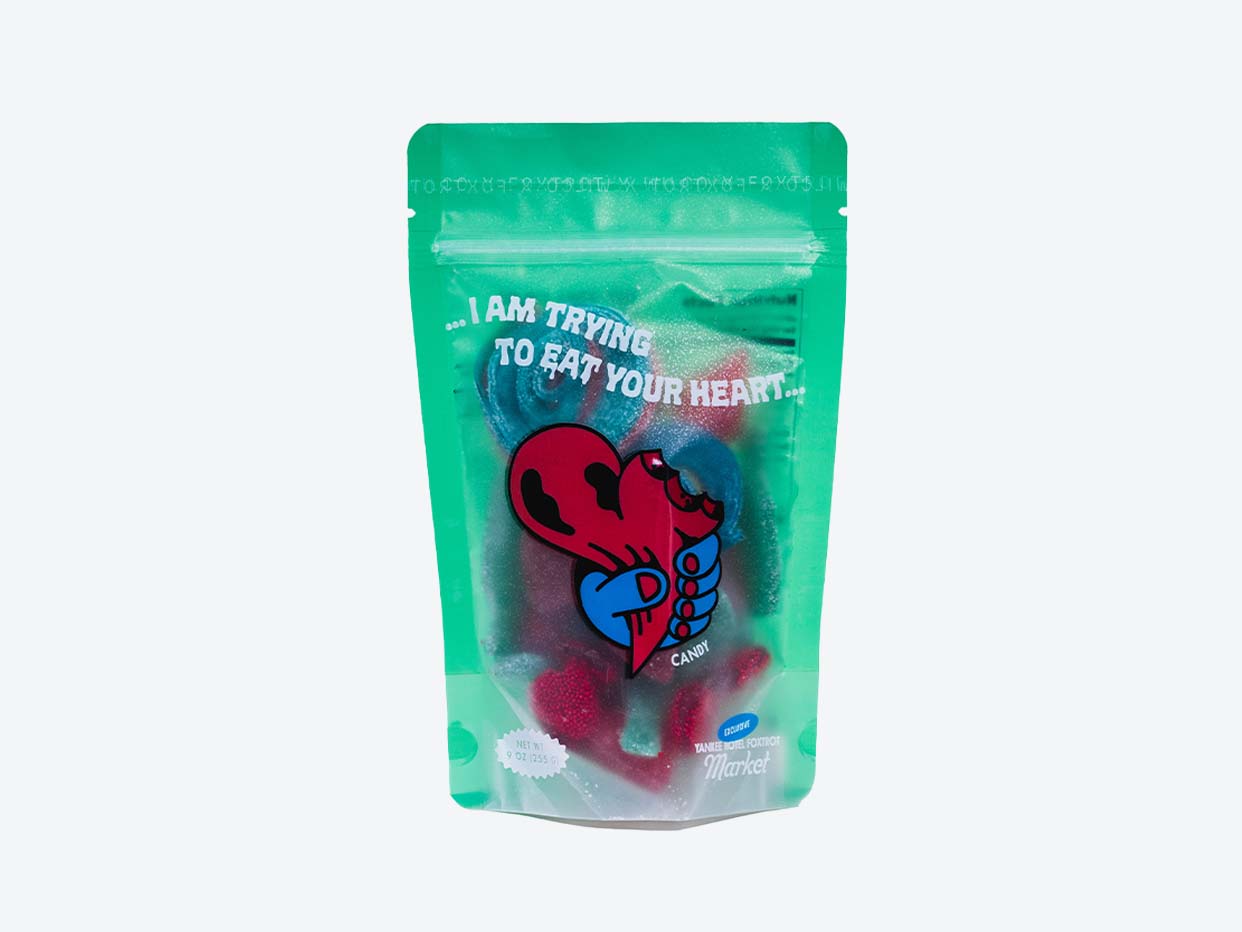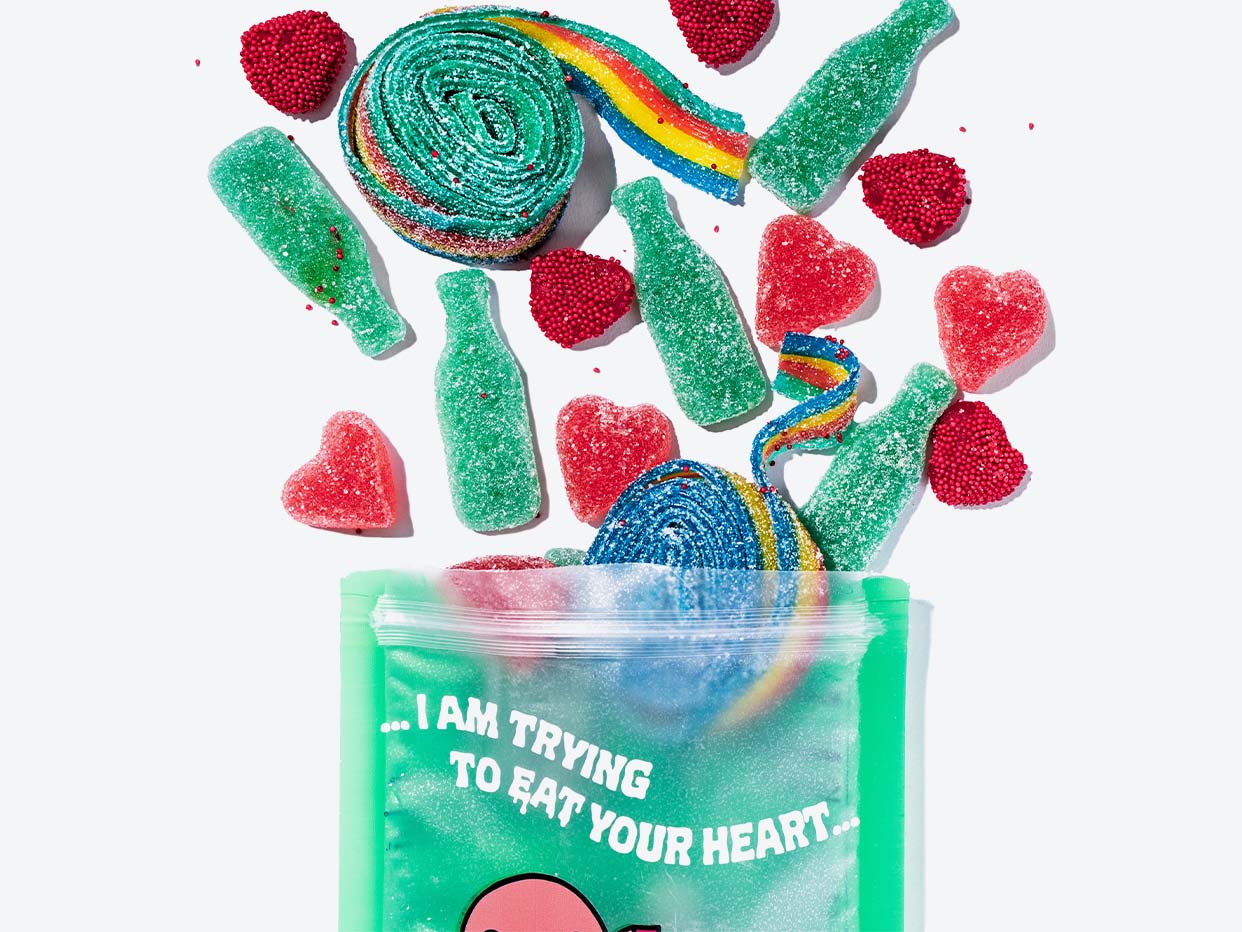 I Am Trying To Eat Your Heart Gummies
A custom sour gummy mix made in partnership with WILCO. Part of the "Yankee Hotel Foxtrot Market" pop-up experience. In honor of the 20th anniversary of Wilco's landmark album, "Yankee Hotel Foxtrot," we partnered with the Grammy-winning rock band to create custom foods and merchandise that celebrate the music and culture of Chicago!
Why You'll Love It:
Each twist, chew, and pull of this twirly and colorful mix makes heartbreak look retrospective delicious! Thanks, Jeff Tweedy!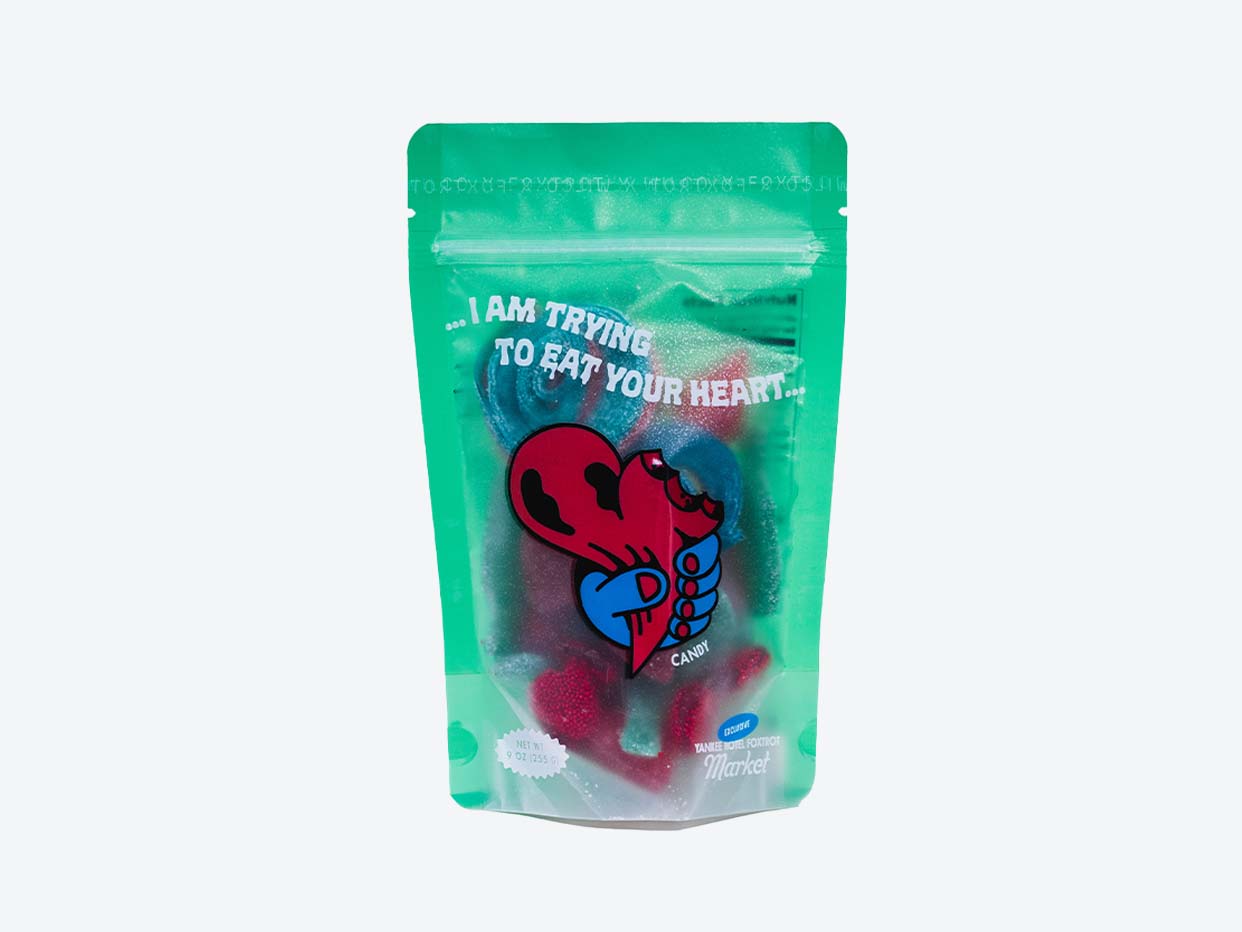 I Am Trying To Eat Your Heart Gummies