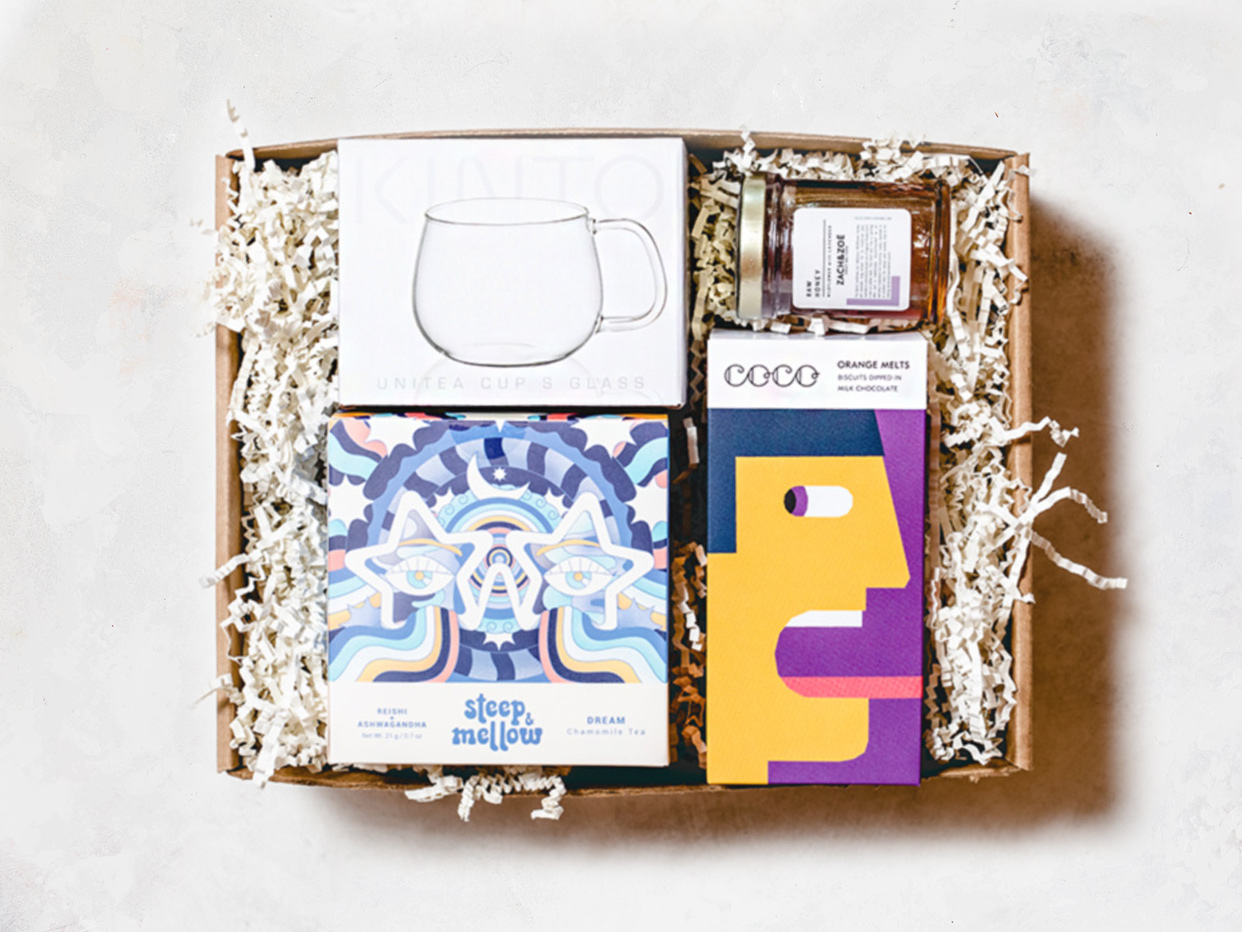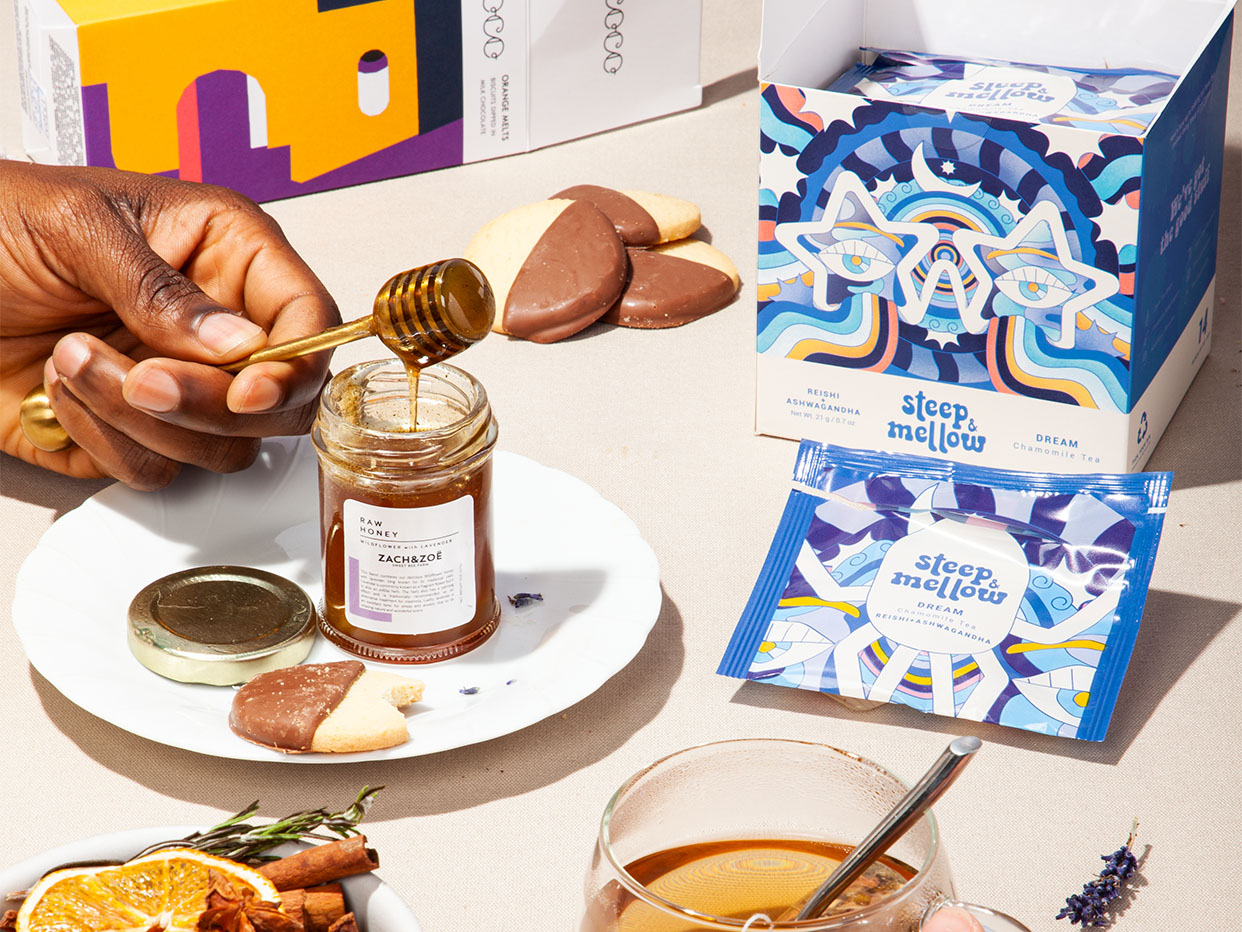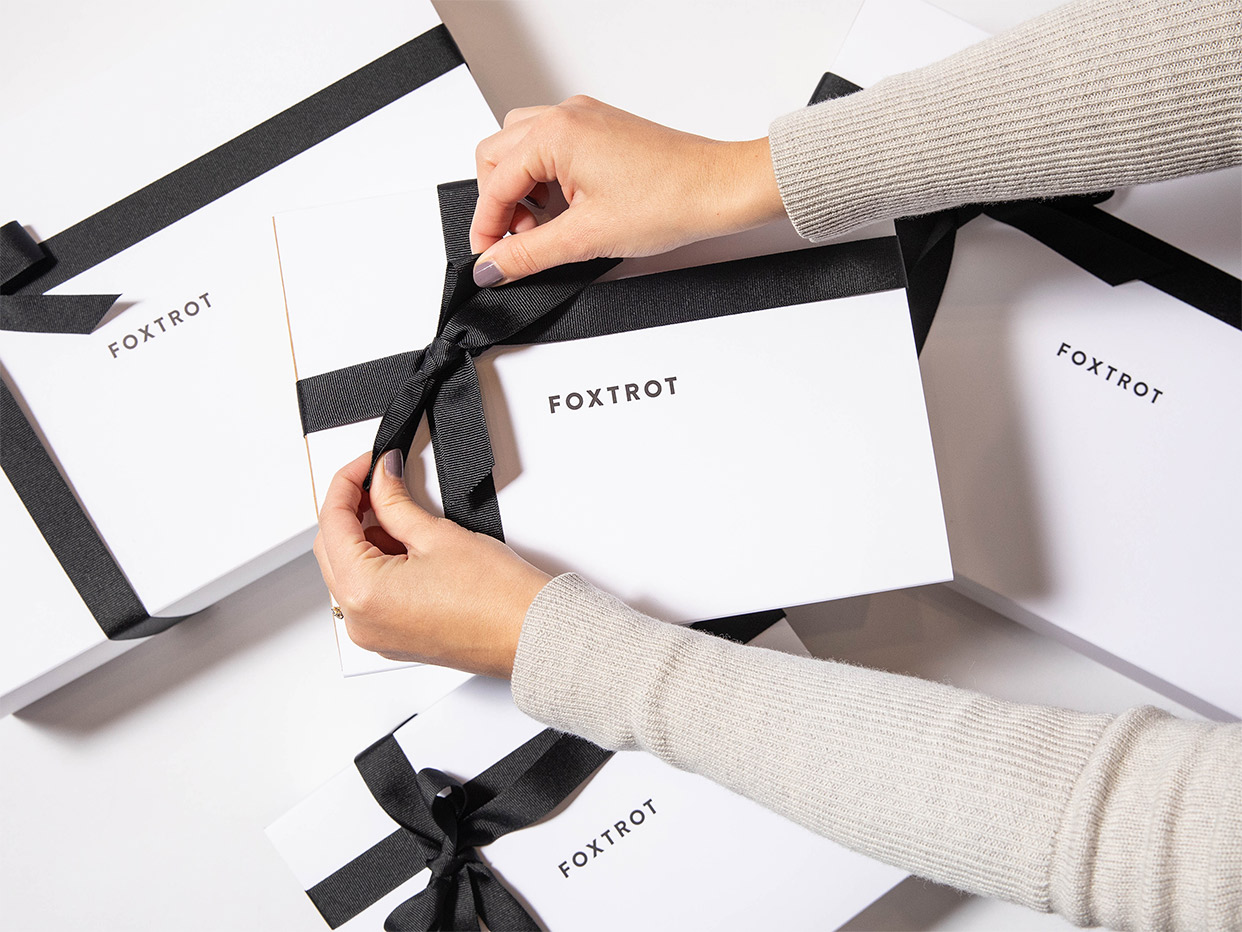 Nootropic Tea Time Gift Box
We've organized the perfect relaxing evening for any friend in need. Featuring Kinto's gorgeous glass mug, some of the finest (and adaptogenic) chamomile tea from Steep & Mellow, melt in your mouth orange-and-chocolate butter biscuits, and the best Wildflower Honey we've ever had, hand-cultivated from Zach & Zoë
Why You'll Love It:
Give the gift of you-time with some of the finest hand-crafted tea accoutrement we could find. From the mug, to the leaves, to the honey, to the biscuits—this gift box ensures a top-tier experience to share with all tea-lovers. Ship to your stressed out friend away at school, your mom looking to strip out caffeine, or just for yourself for a guaranteed good night's rest.
Nootropic Tea Time Gift Box
What's Inside
COCO Chocolatier - Orange Melt Biscuits
Scottish-made, orange-infused butter biscuits dipped in milk chocolate.
Why You'll Love it
These mouthwatering biscuits shall henceforth be at every dessert tray, afternoon tea spread, and even morning coffee pairing. Citrus and chocolate have always been best friends, and COCO's taken their relationship to the next level.
Steep & Mellow - Chamomile Tea
A dreamy Chamomile blend with reishi mushroom, ashwagandha root, and valerian root. Best enjoyed at night to chill and unwind with notes of vanilla and lavender.
Why You'll Love it
Steep & Mellow is the female-founded company out to promote health, wellness, and integral ingredients for our everyday! This blend is probably the healthiest and most flavorful way to help you catch some zzz's, mixed with natural teas and pure extracts for an undeniably clean taste.
Zach & Zoë Wildflower with Lavender - Mini
Raw honey with wildflower and lavender. What began as raw honey for alleviating Zoë's son's allergies has since turned into months of research and beekeeping to bring natural, pure, wildflower honey to the masses. With their custom floral diversity comes a greater ecosystem for the bees, resulting in a unique experience from bottle to bottle.
Why You'll Love it
Aside from the sweet tastiness, we're here for the health benefits of it all—lavender being a common treatment for insomnia and an excellent tonic for stress and anxiety.
Kinto Glass Mug
12-ounce glass mug ideal for tea. Made by Kinto.
Why You'll Love it
Kinto is our preferred teaware because they've been making a business out of the art of tea since 1972. For any and all tea accessories, yeah, you know where to find style and function in one.
Gift Wrapping
Custom Foxtrot gift wrapping.
And did you know our gift wrapping is free for orders over $50? Just select it at checkout, pick out a notecard, and it's on us!
Continue Shopping