Stocking Stuffers Gift Box
A pre-wrapped gift box full of some seasonal customer favorites. This stocking stuffer-approved gift is filled with our Tis The Season Gummy Mix, a duo of Foxtrot Dark Chocolate Sea Salt Creme Sammich Cookies, and a 2.5oz Fraiser Fir Candle Tin by Thymes.
Why You'll Love It:
It's the little things that make a big difference at the party. So if this is your Host Gift, your White Elephant, or a stocking stuffer, this assortment of little moments and small bites can delight anyone on your gift list.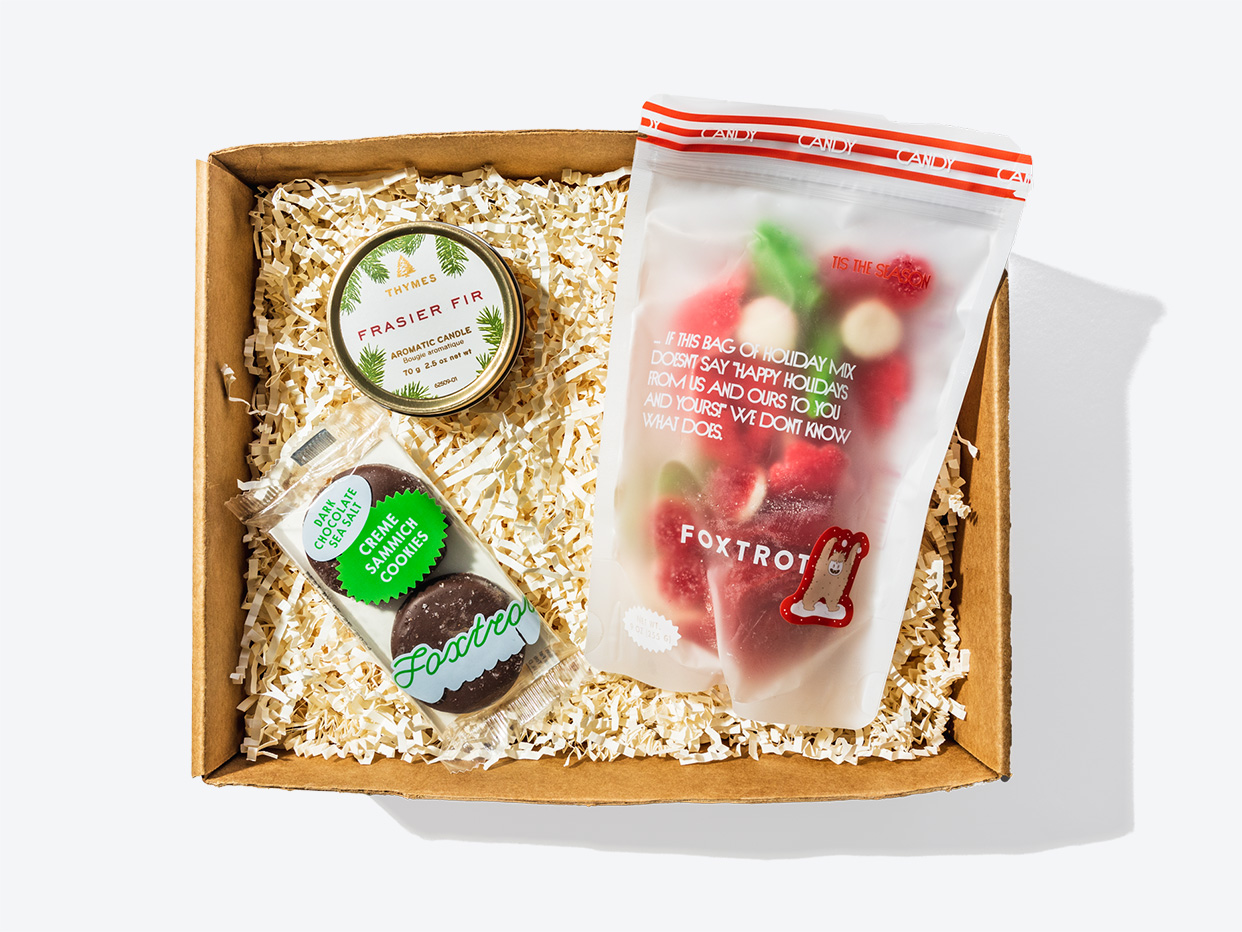 Stocking Stuffers Gift Box
What's Inside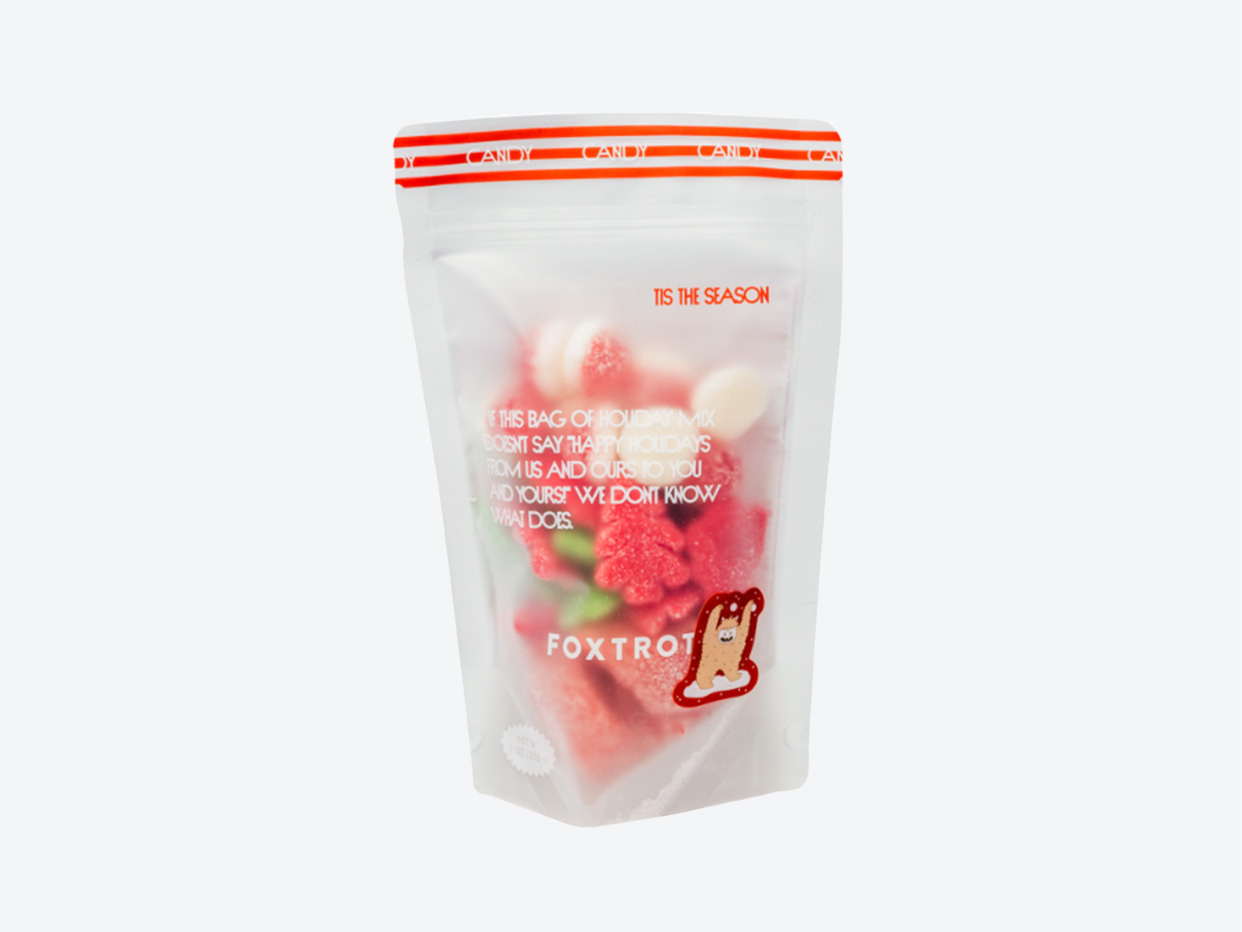 Foxtrot 'Tis the Season Holiday Pouch
A custom, wintery gummy blend of strawberry rolls, sour trees, and strawberry vanilla drops. Curated for the holidays and available for a limited time.
Why You'll Love it
If this bag of holiday mix doesn't say "Happy Holidays from us and ours to you and yours!" we don't know what does.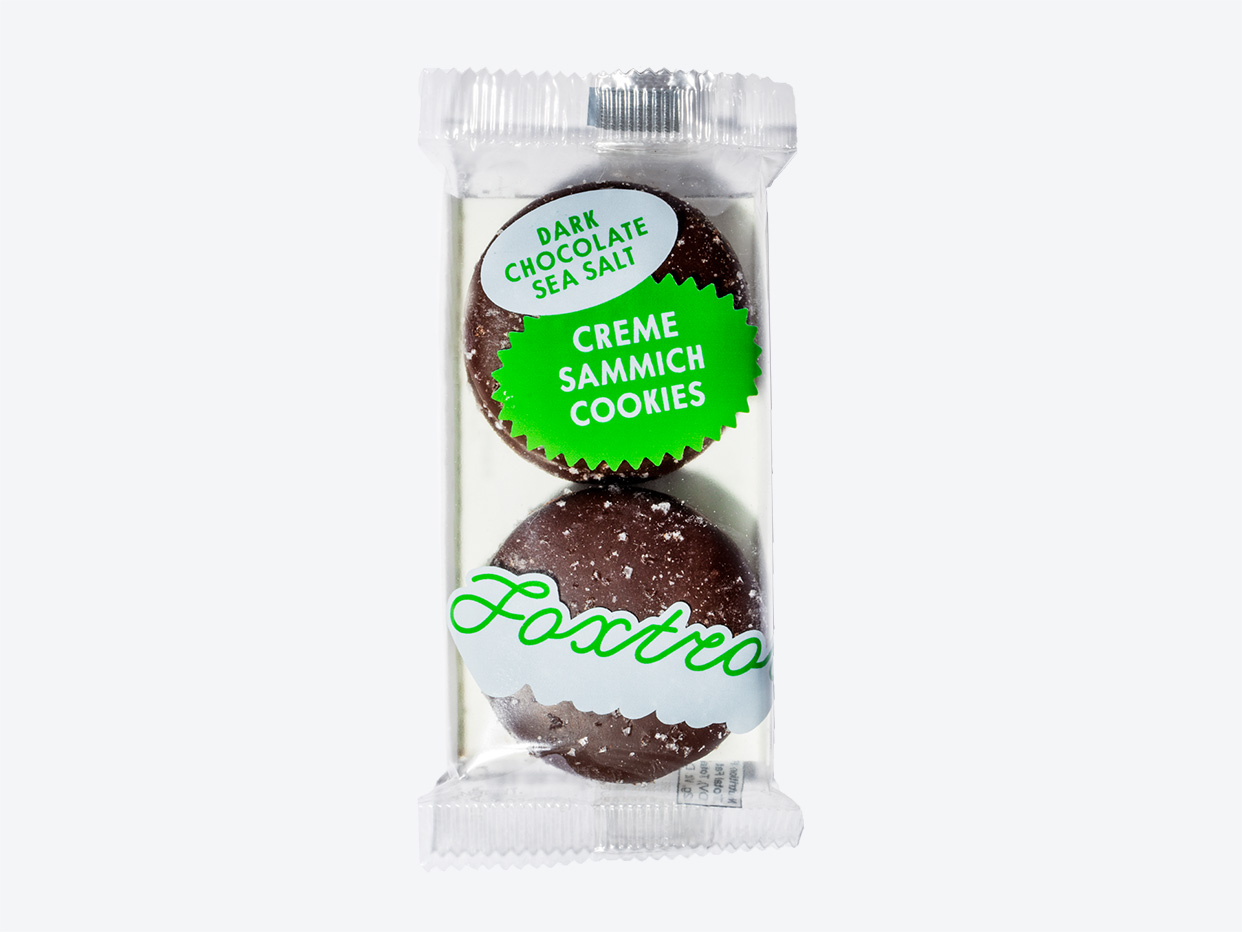 Foxtrot Creme Sammich Cookies - Dark Chocolate Sea Salt
Chocolate sandwich cookies with a vanilla creme filling, dipped in white chocolate and covered in birthday sprinkles. 2-count.
Why You'll Love it
Imagine a group of kid-hearted adults let loose with a budget to combine quality ingredients into macro dessert creations. That's what these are. We double-dunked snappy, vanilla-creme-filled sandwich cookies into delicious chocolate. Then we made two irresistible flavors ways—one Birthday Cake, the other Dark Chocolate Sea Salt—to help break the pace with a sweets break. Because you should never ignore your cravings, and we like encouraging delicious habits.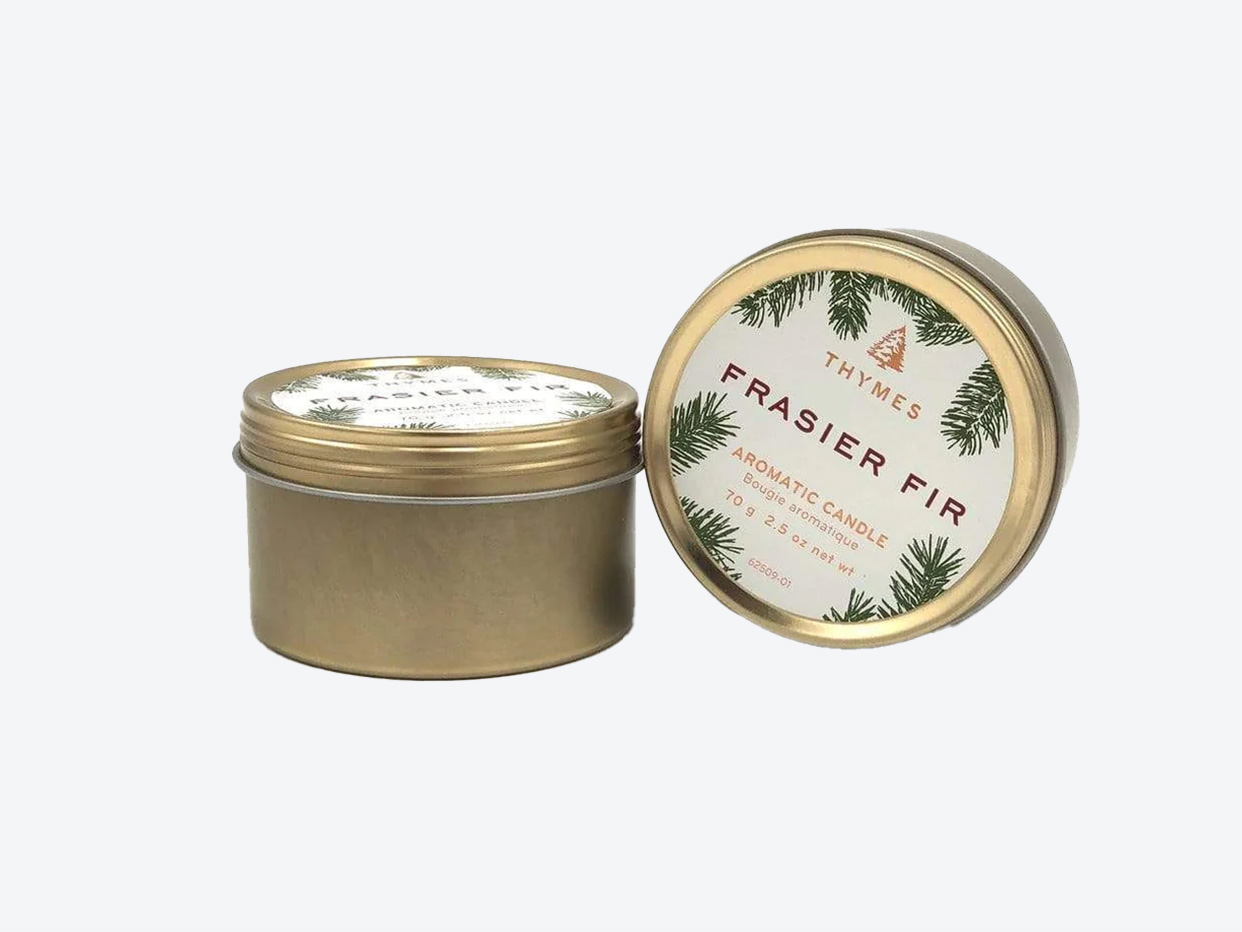 Thymes Frasier Fir Travel Tin
Siberian Fir needles, cedar wood, and sandalwood. Travel-sized in a gold tin for smaller spaces, this eco-friendly burn can transform a space on the go.
Why You'll Love it
What better way to inform a mood than with a scent? The fresh snap of fir. The comfort of fresh mountain air. The heartening cedarwood. This is the perfect tradition to set a festive tone in those intimate holiday spaces.
Gift Wrapping
Custom Foxtrot gift wrapping.
Did you know our gift wrapping is free for orders over $50 and Members+?
Continue Shopping