Surely Trio
A non-alcoholic wine trio curated by Surely Wines, featuring their N/A Sauvignon Blanc, Rosé, and Cabernet Sauvignon.
Why You'll Love It:
We couldn't decide which we loved most, so we've bundled all three for the ultimate non-alcoholic wine flight night. "Dry January" who? For achieving that end-of-day "ahhhh", for having a wine pairing at dinner, or for sharing a toast with friends—Surely makes sure our wine glasses aren't going to waste while we dive nose first into the N/A life.
What's Inside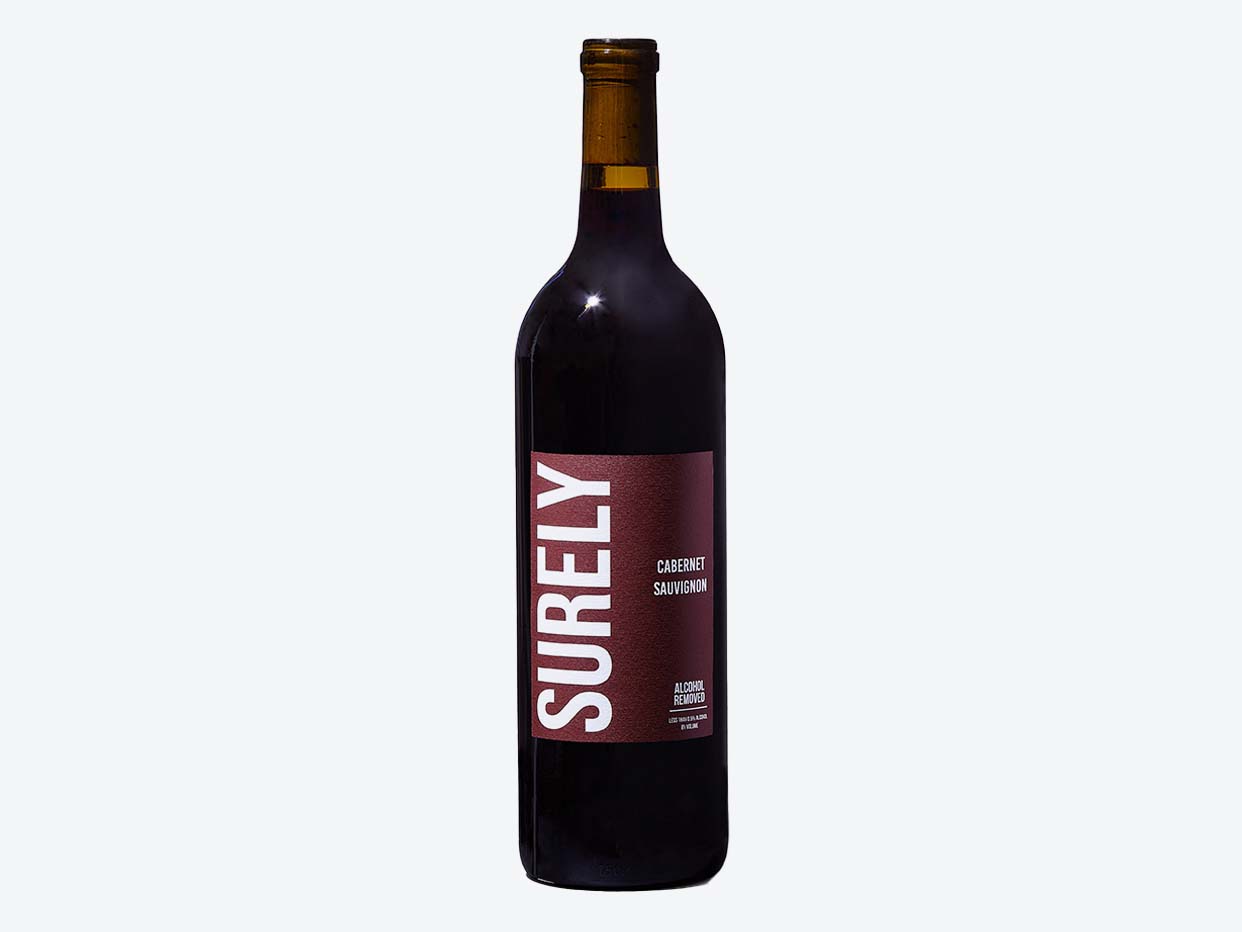 Surely - Non-Alcoholic Cabernet Sauvignon
A completely non-alcoholic Cabernet Sauvignon made from real Cab Sauvy grapes along the California coast. To create this full bodied wine, the grapes were fermented on the skins resulting in a romantic, velvet hue. Smooth, velvety tannins with notes of dark fruits and blackberries.
Why You'll Love it
This bottle takes all the health benefits of red wine, with zero of the downers of alcohol. Isn't the future astounding?! So whatever your reason not to drink, it's cool, we just hope this is included on your N/A list. It's healthy, after all. And it's a shoo-in for our next table red or N/A sangria.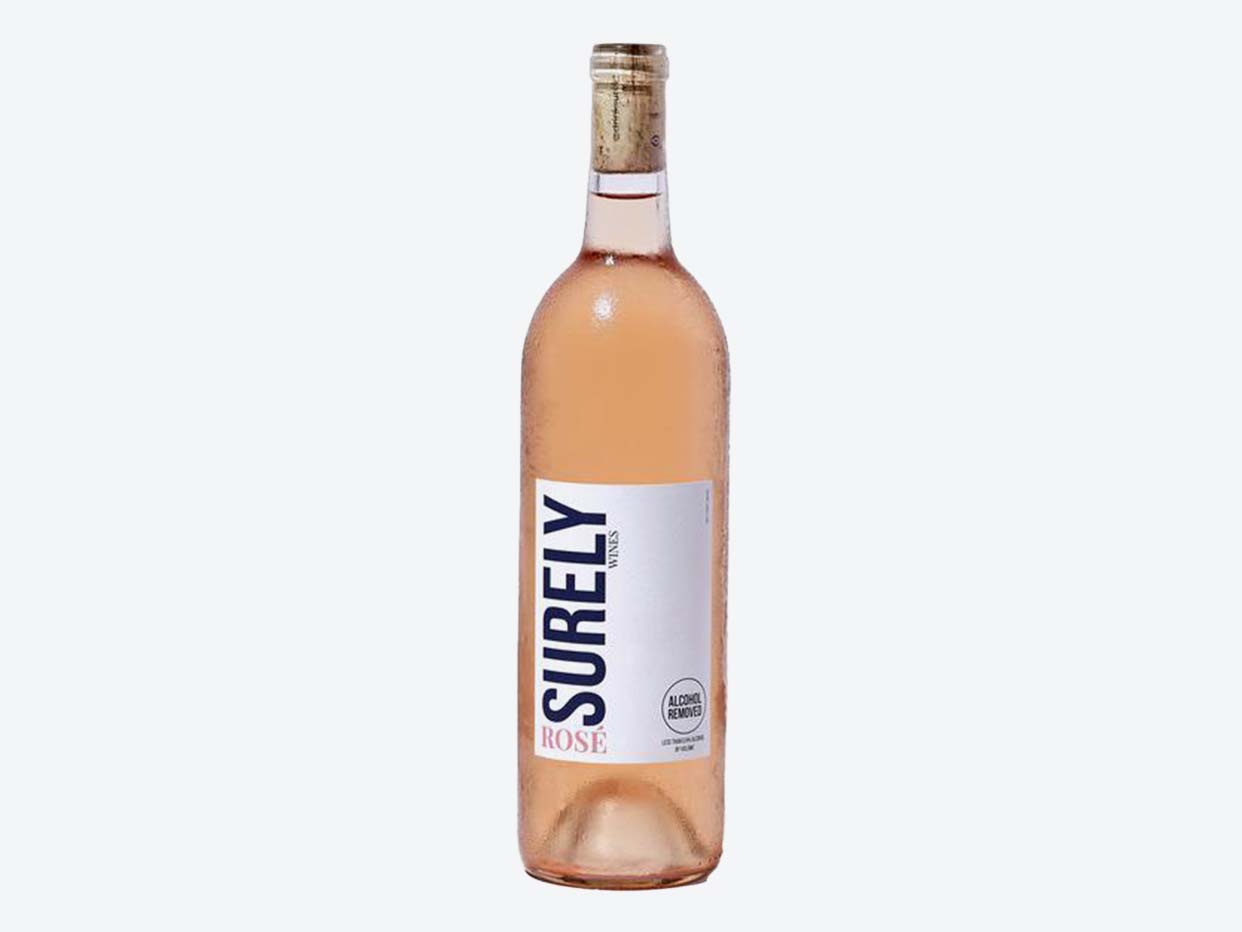 Surely - Non-Alcoholic Rosé
This pale pink non-alcoholic Rosé, similar to styles popular in Southern France, gets its grapes from the Monterey region of California. Fruit forward notes of bright peach, passion fruit, and strawberry with a high acidity.
Why You'll Love it
Think fresh flowers in the springtime. The fruity acidity bounces around in the mouth from that very first sip, revealing a delicate body, smooth texture, and pleasing finish. N/A has never been so refreshing.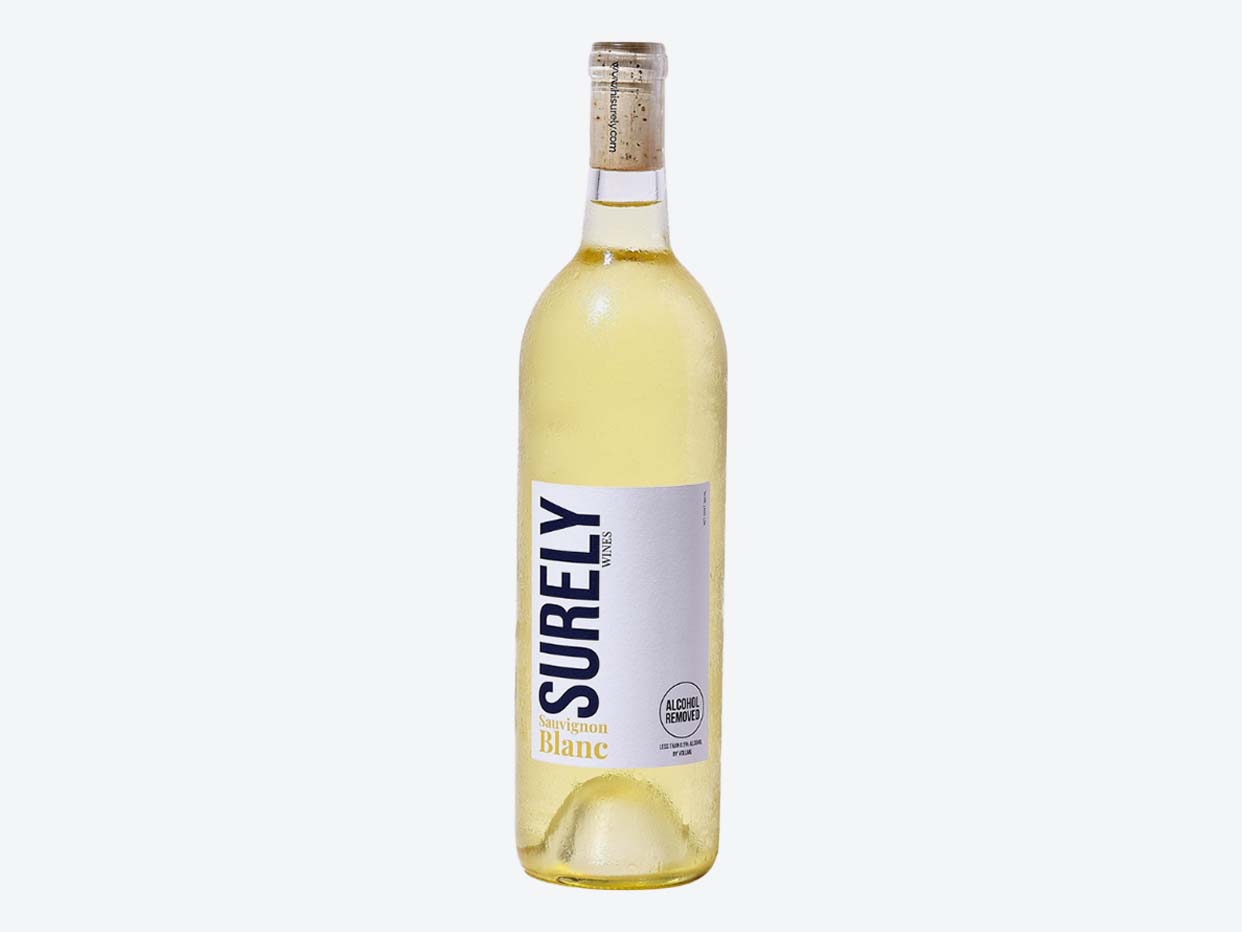 Surely - Non-Alcoholic Sauvignon Blanc
A completely non-alcoholic Sauvy B made from two premium regions of Sonoma County, CA: Dry Creek Valley and Russian River Valley. Soft notes of pear and sweet apple. A round body with hints of honeycomb and lemon.
Why You'll Love it
Alcohol or no, Sauvignon Blanc grapes are still the taste of summer for something crisp, clean, and bright like a diamond. And their Sauvy B contains "esters" which are aromas that naturally occur during fermentation, so you get all the same blooming-flower feels as you would with regular wine while you sip it in.
Continue Shopping