The Full Gummy Gift Box
Meet the full cast of our most crowd-pleasing Foxtrot-original: the gummy mixes! For the candy head in your life, this bundle hits the sweet-and-sour, tart-and-chewy spots we all get nostalgic for. Curated by us, devoured by you (and us). Flavors featured are: Peach Emoji, Berry Sour, Eat & Be Berry, Blue in the Face, Berries & Bubbly, Roy G. Biv, Predators Vs. Prey, and Skulls & Rainbows.
Why You'll Love It:
Ahhh, like a kid in a candy store again. This sampler is the guest of honor at basically any function, because who doesn't love a good gummy moment? Each mix is curated to bring out the best expression of chewy, fruity, addictive delight—the bundle itself ripe for sharing and splitting with all ages.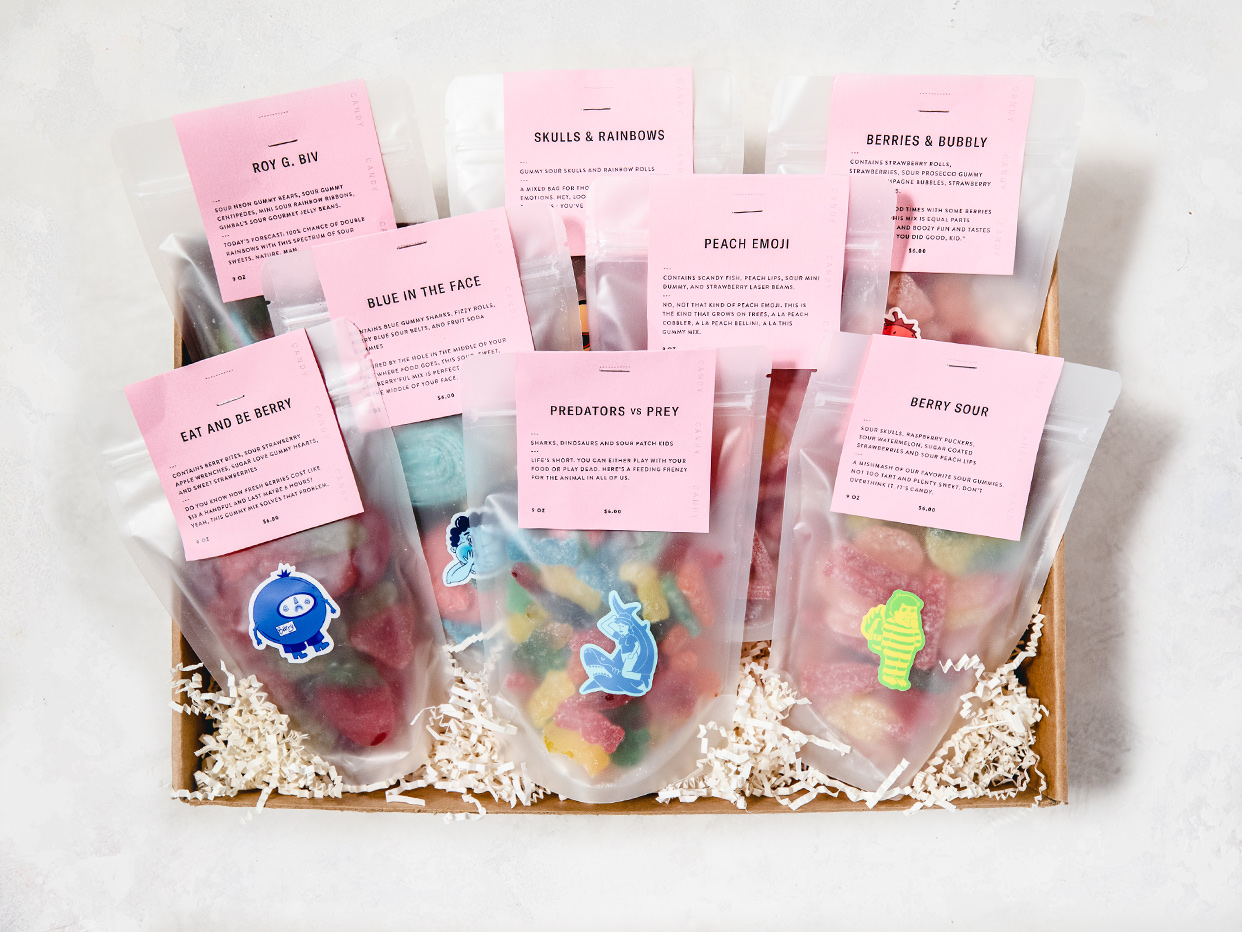 What's Inside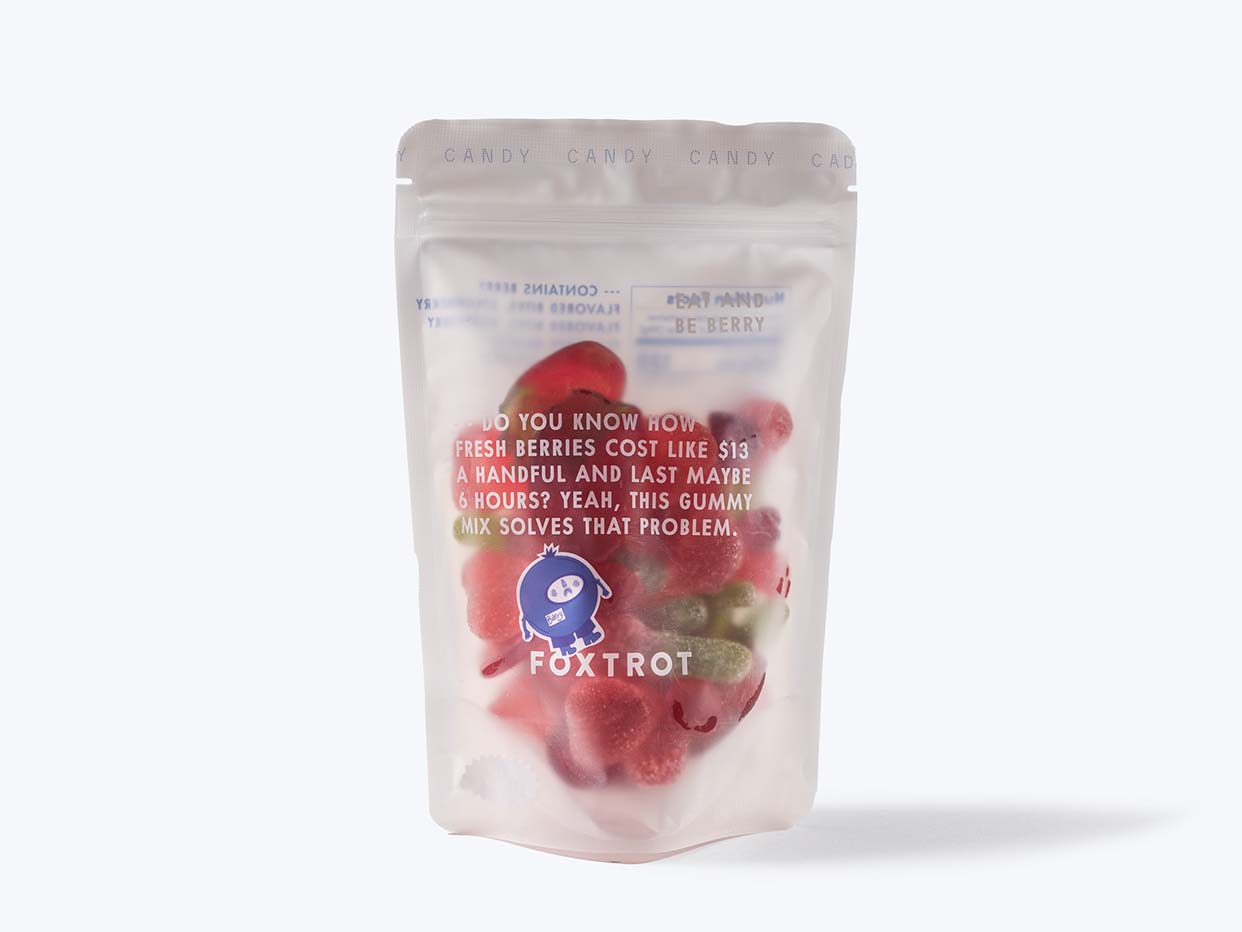 Foxtrot Eat & Be Berry Gummy Mix
Contains berry bites, sour strawberry apple wrenches, sugar love gummy hearts, and sweet strawberries.
Why You'll Love it
Do you know how fresh berries cost like $13 a handful and last maybe 6 hours? Yeah, this gummy mix solves that problem.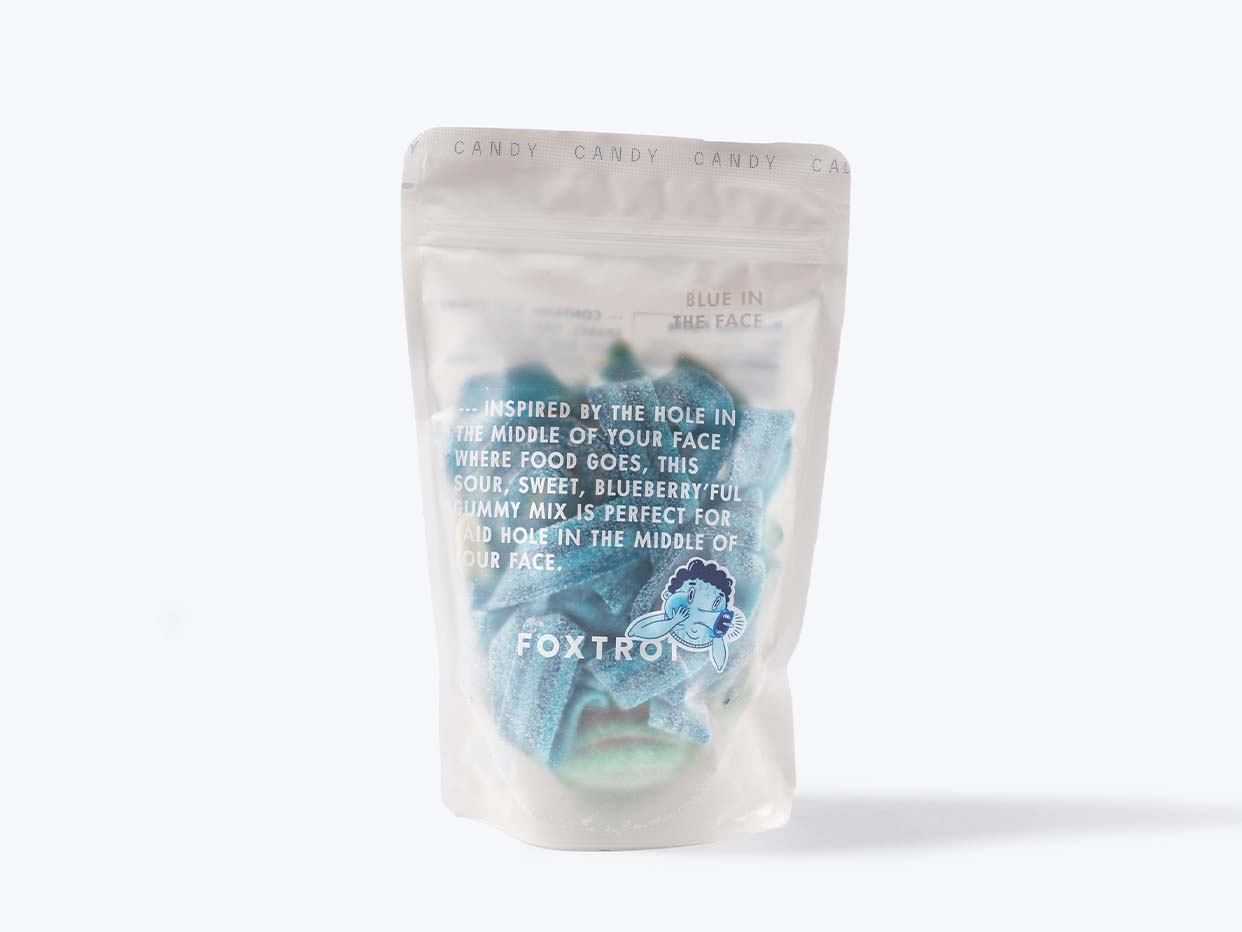 Foxtrot Blue in the Face Gummy Mix
Contains blue gummy sharks, fizzy rolls, berry blue sour belts, and fruit soda gummies.
Why You'll Love it
Inspired by the hole in the middle of your face where food goes, this sour, sweet, blueberry'ful mix is perfect for said hole in the middle of your face.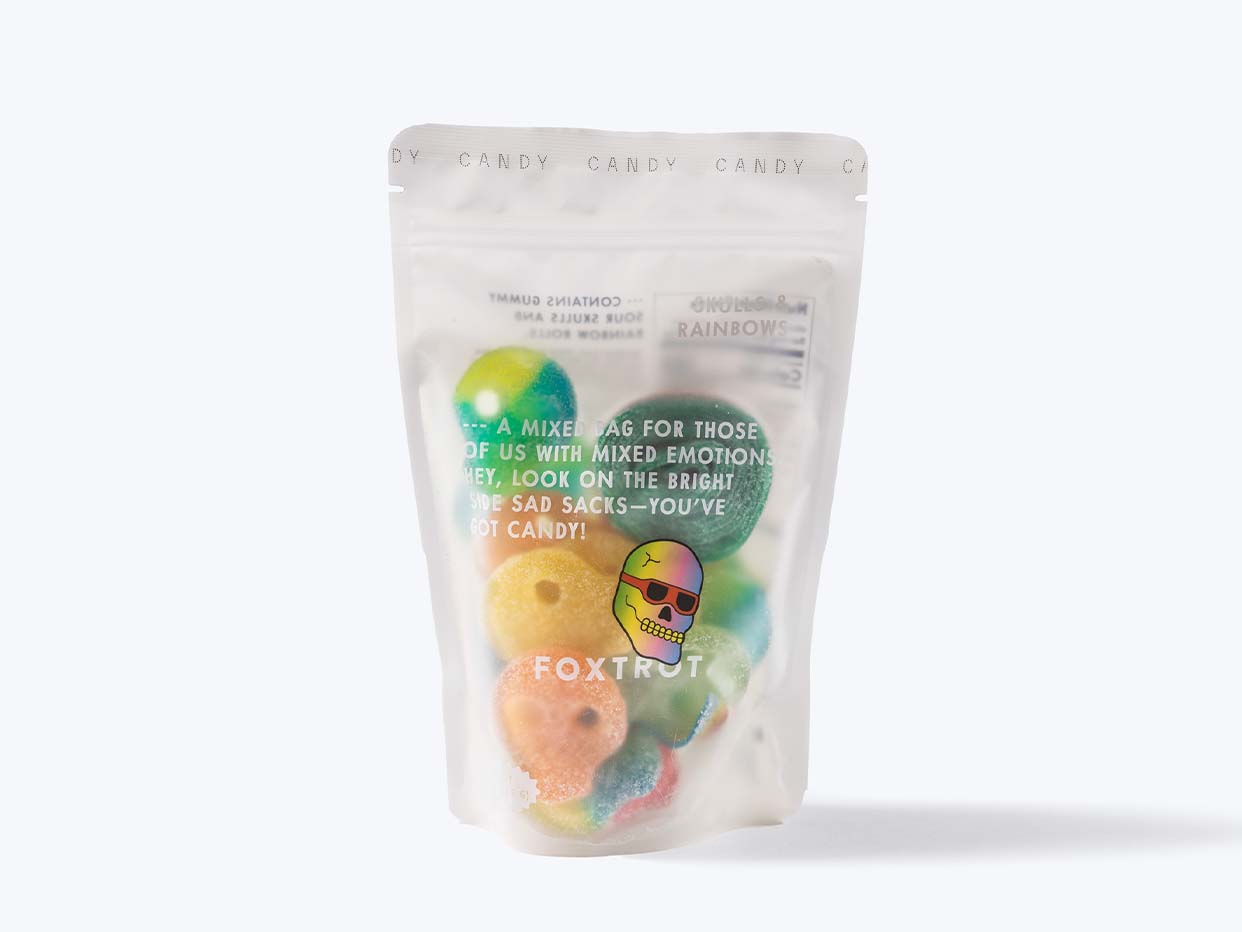 Foxtrot Skulls & Rainbows Gummy Mix
A custom gummy mix containing sour skulls and rainbow rolls. 'My Chemical Romance' CD not included.
Why You'll Love it
A mixed bag for those of us with mixed emotions. Hey, look on the bright side sad sacks - you've got candy!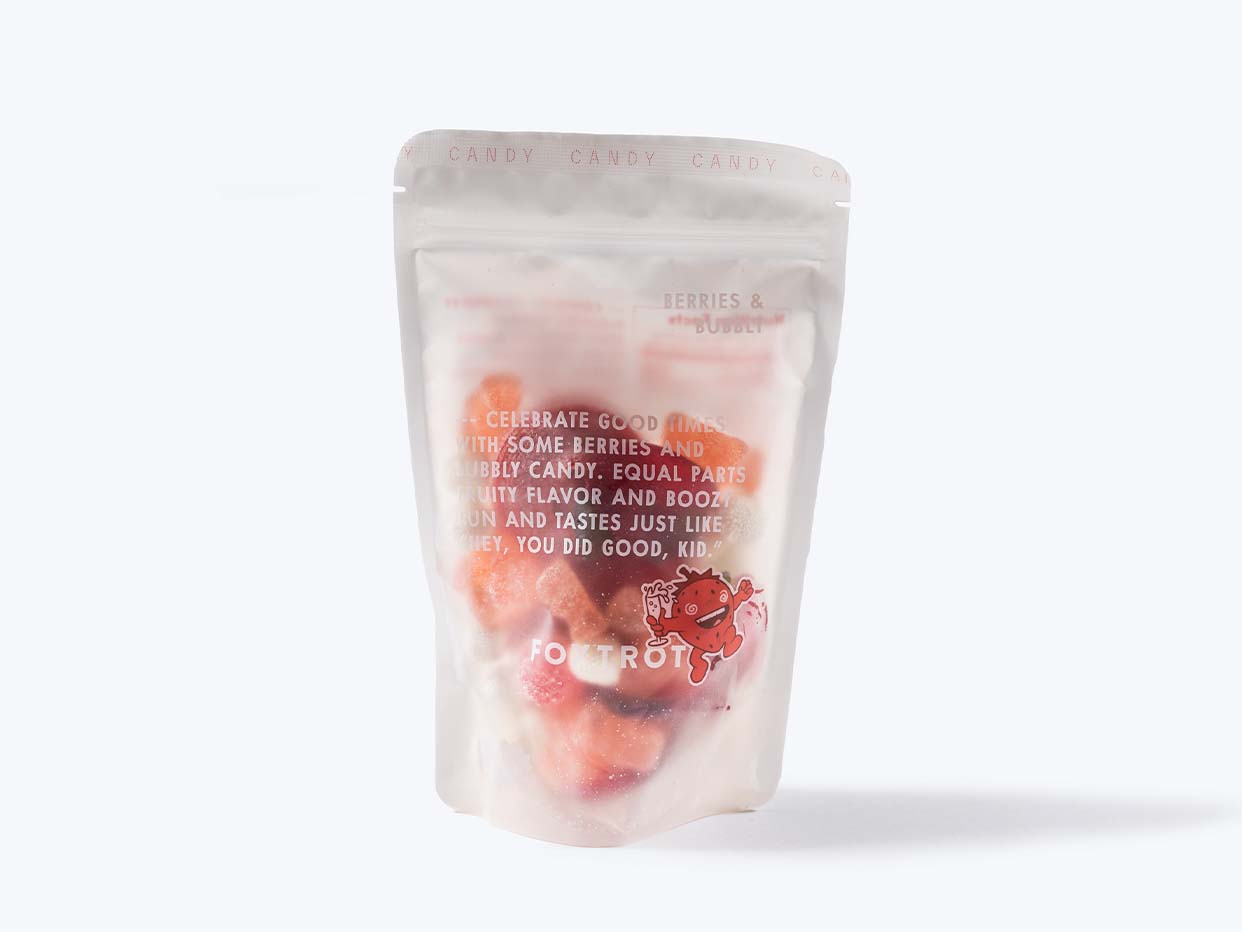 Foxtrot Berries & Bubbly Gummy Mix
Contains strawberry rolls, strawberries, sour Prosecco gummy bears, Champagne bubbles, strawberry vanilla drops.
Why You'll Love it
Celebrate good times with some berries and bubbly. This mix is equal parts fruity flavor and boozy fun to help you "hey, you did good."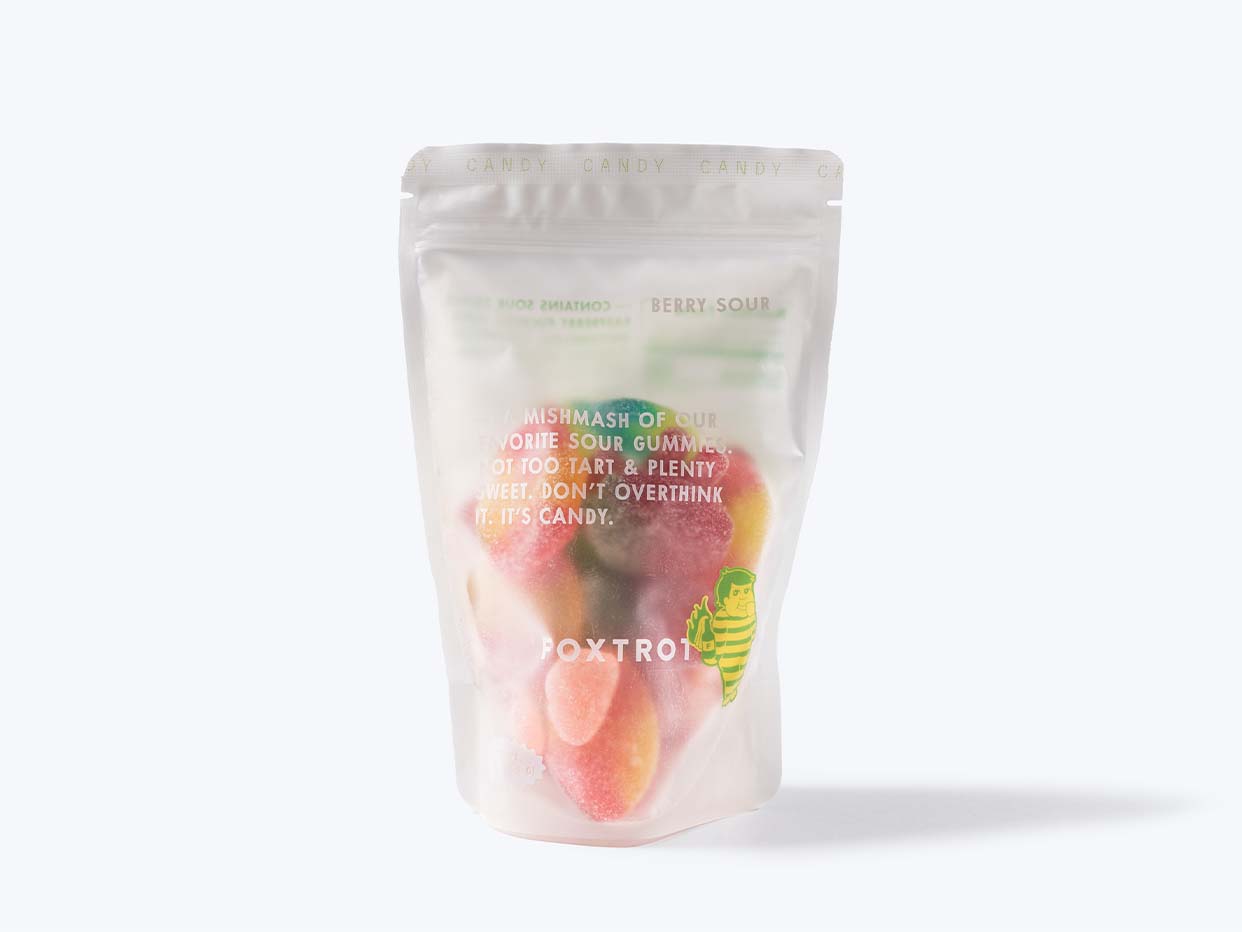 Foxtrot Berry Sour Gummy Mix
A mishmash of our favorite sour gummies, curated for the love of all things tangy-sweet. Contains sour skulls, raspberry puckers, sour watermelon, strawberry flavored gummies, and sour peach lips.
Why You'll Love it
Not too tart and plenty sweet, this is our answer to everybody's fave nostalgic treat with a gourmet flair. It's candy: we won't overthink it if you don't.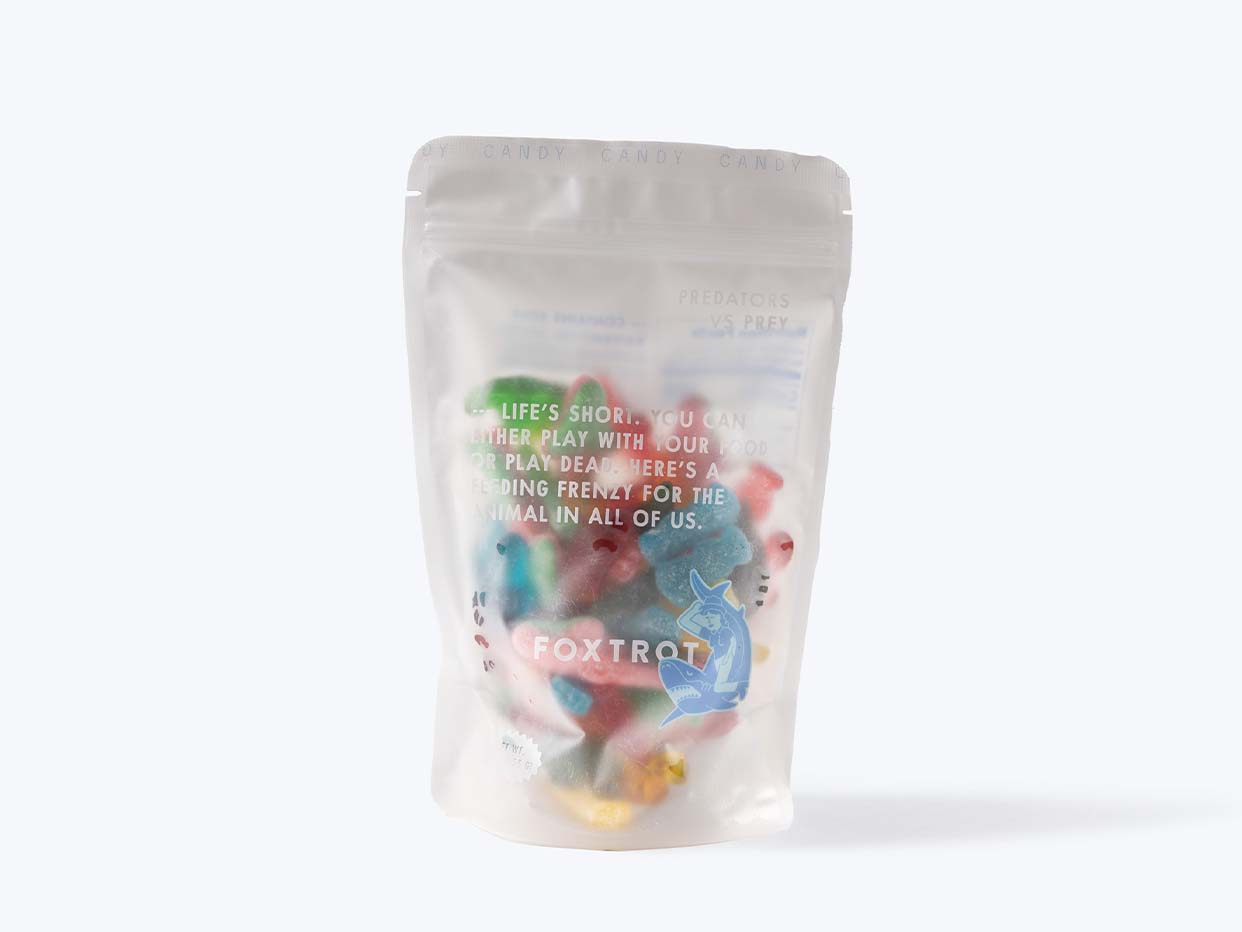 Foxtrot Predators vs Prey Gummy Mix
Our custom gummy mix featuring sharks, dinosaurs, and Sour Kids (eat them before they eat each other).
Why You'll Love it
Life's short. You can either play with your food or play dead. Here's a feeding frenzy for the animal in all of us.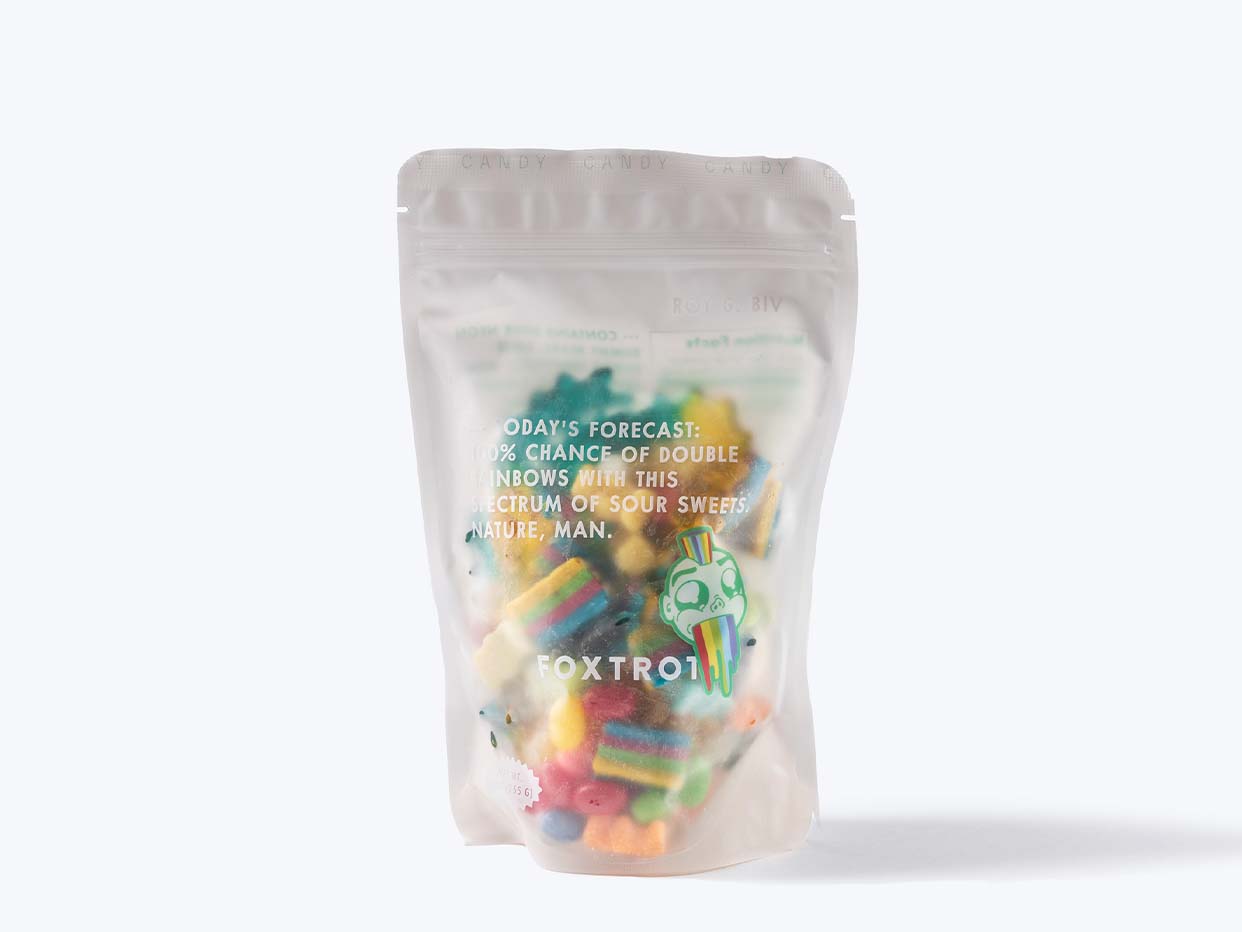 Foxtrot Roy G. Biv Sour Gummy Mix
Today's forecast: 100% chance of double rainbows with this spectrum of sour sweets. Nature, man. Contains: sour neon gummy bears, sour gummy centipedes, mini sour rainbow ribbons, Gimbal's sour gourmet jelly beans.
Gift Wrapping
Custom Foxtrot gift wrapping.
Did you know our gift wrapping is free for orders over $50 and Members+?
Continue Shopping