Thymes Frasier Fir Ceramic Candle
Thymes' annual, limited-release holiday candle with notes of Siberian Fir needles, cedar wood, and sandalwood. Encased in an 11oz ceramic jar with a textured design and gold trimming.
Why You'll Love It:
What better way to inform a mood than with a scent? The fresh snap of fir. The comfort of fresh mountain air. The heartening cedarwood. This is the perfect tradition to set a festive tone in those intimate holiday spaces.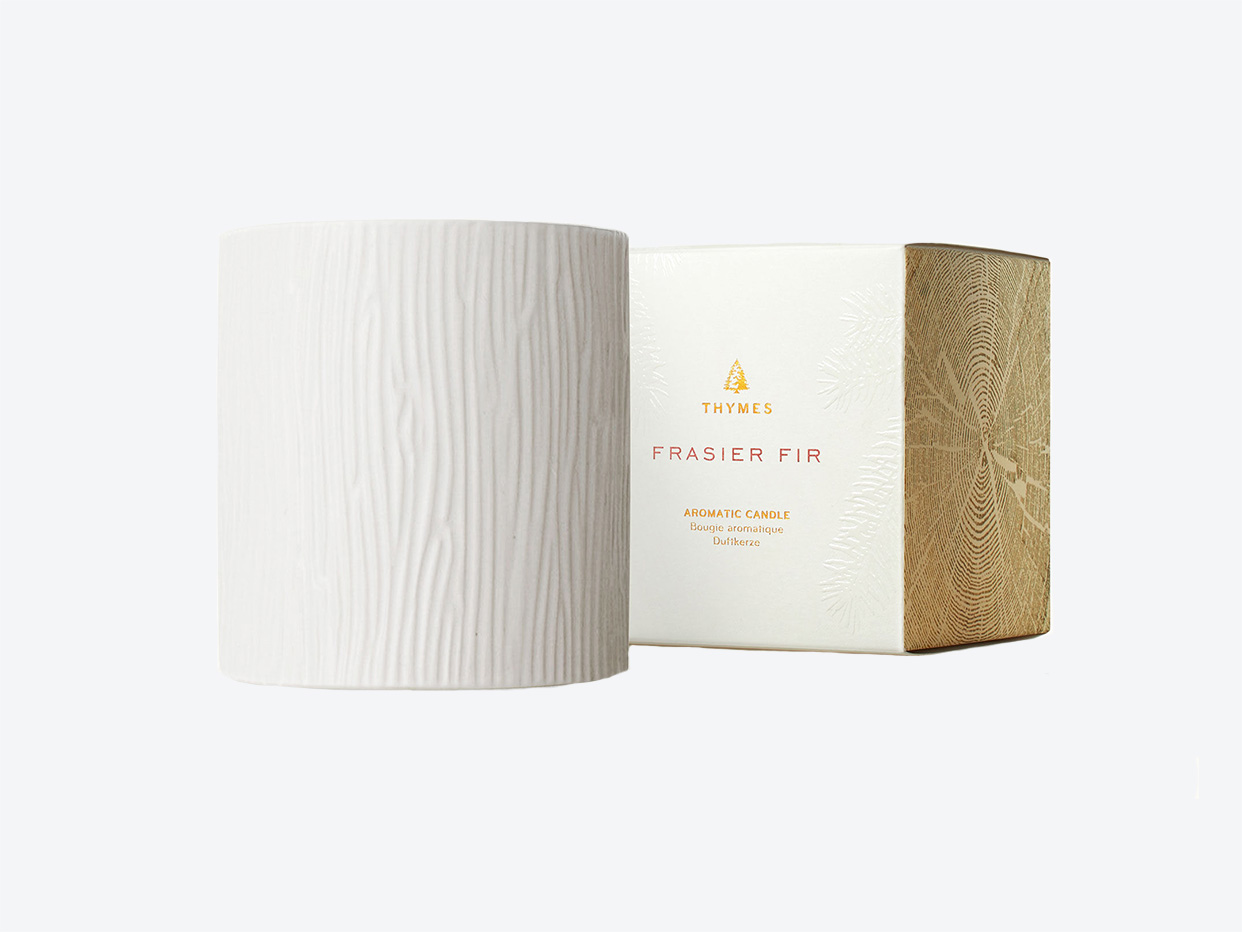 Thymes Frasier Fir Ceramic Candle