Voluspa - Mokara Large Jar Candle
Coconut wax candle hand-poured into an 18oz embossed glass vessel. Notes of Mokara orchid, white lily, and spring moss. Up to 100 hours of burn time.
Why You'll Love It:
Wander through an island garden and explore its meandering paths. Exotic blossoms of orchid, tuberose, freesia, and white lily are edged with cooling moss, sheltered under the shade of citrus trees. Picture a breath of fresh island air.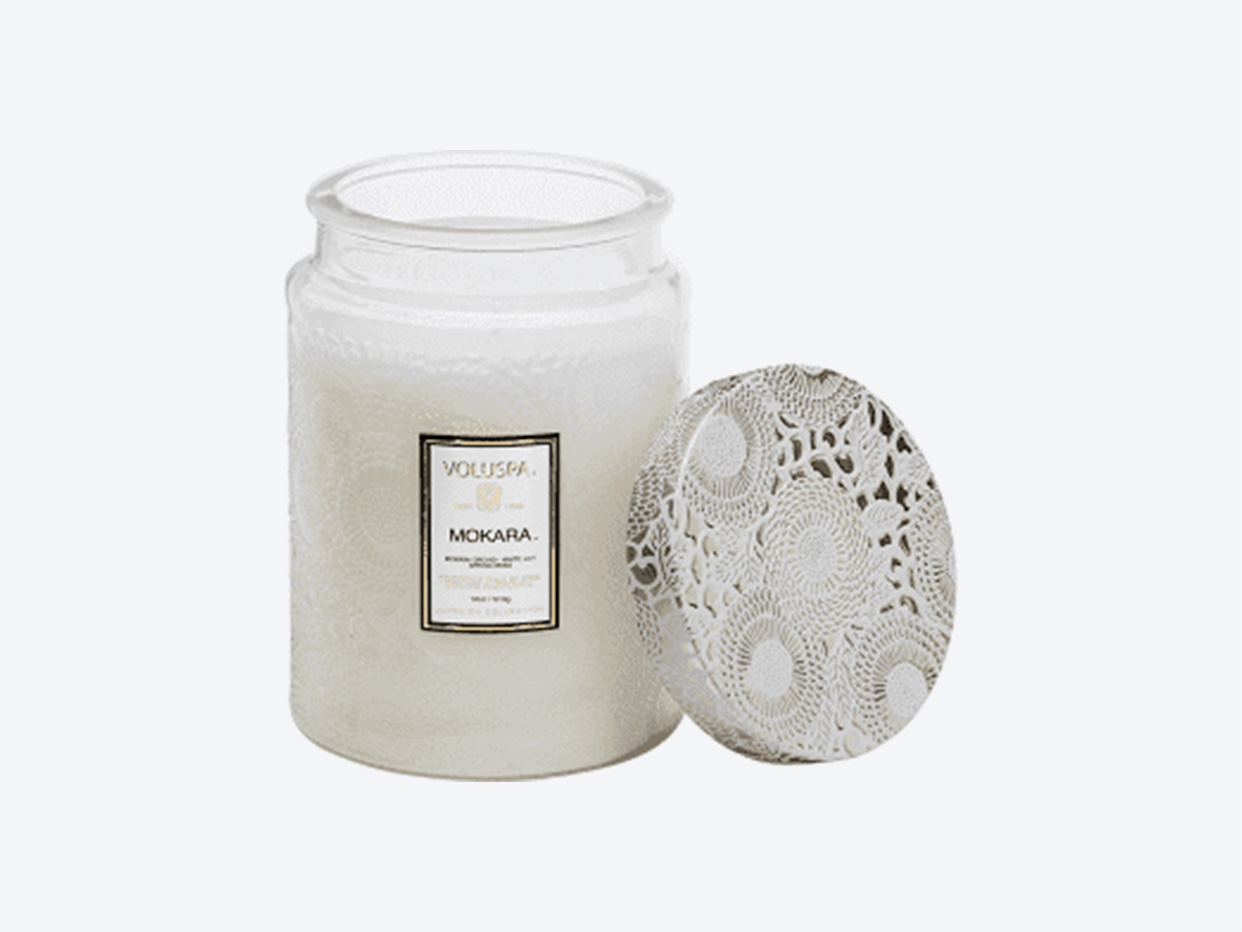 Voluspa - Mokara Large Jar Candle