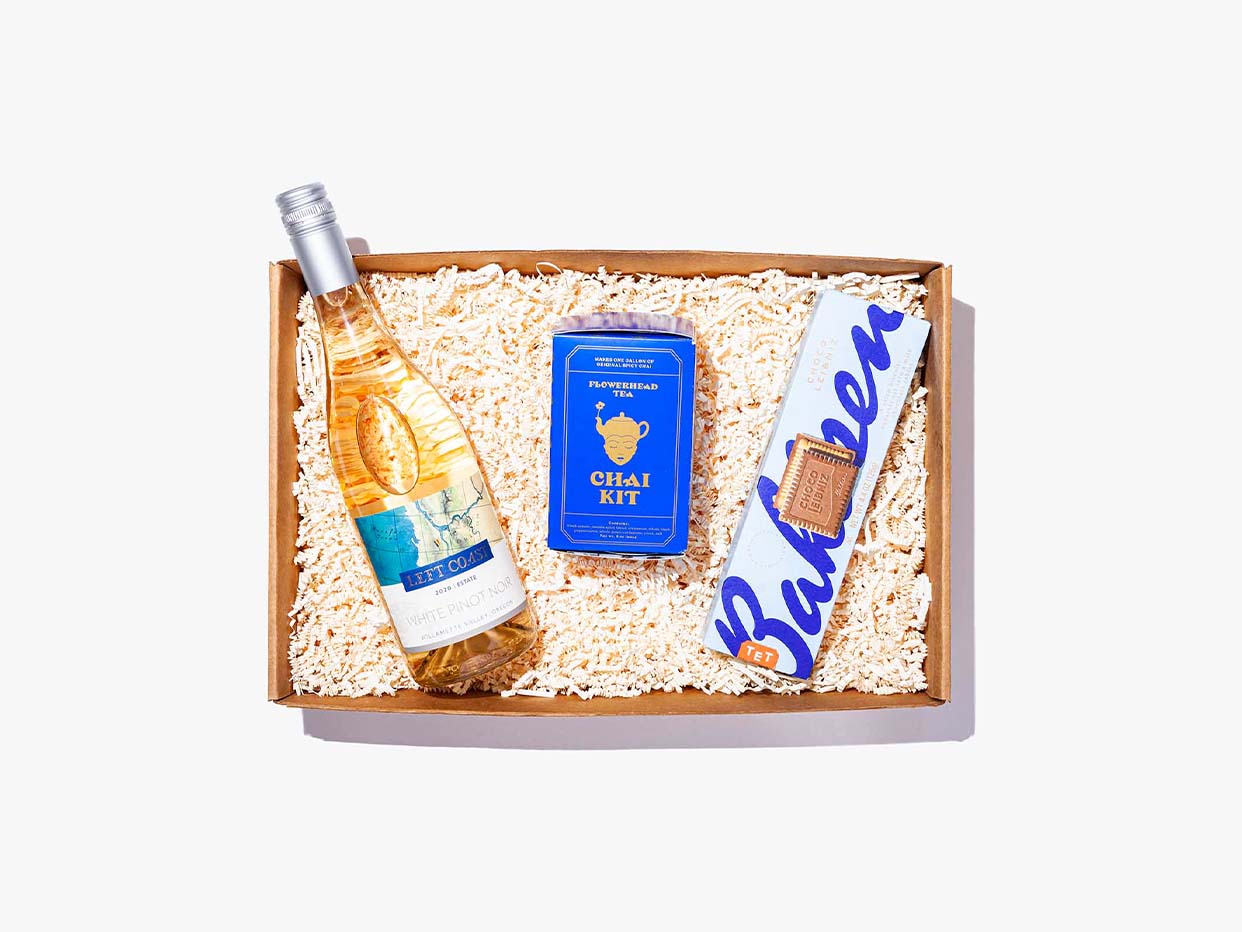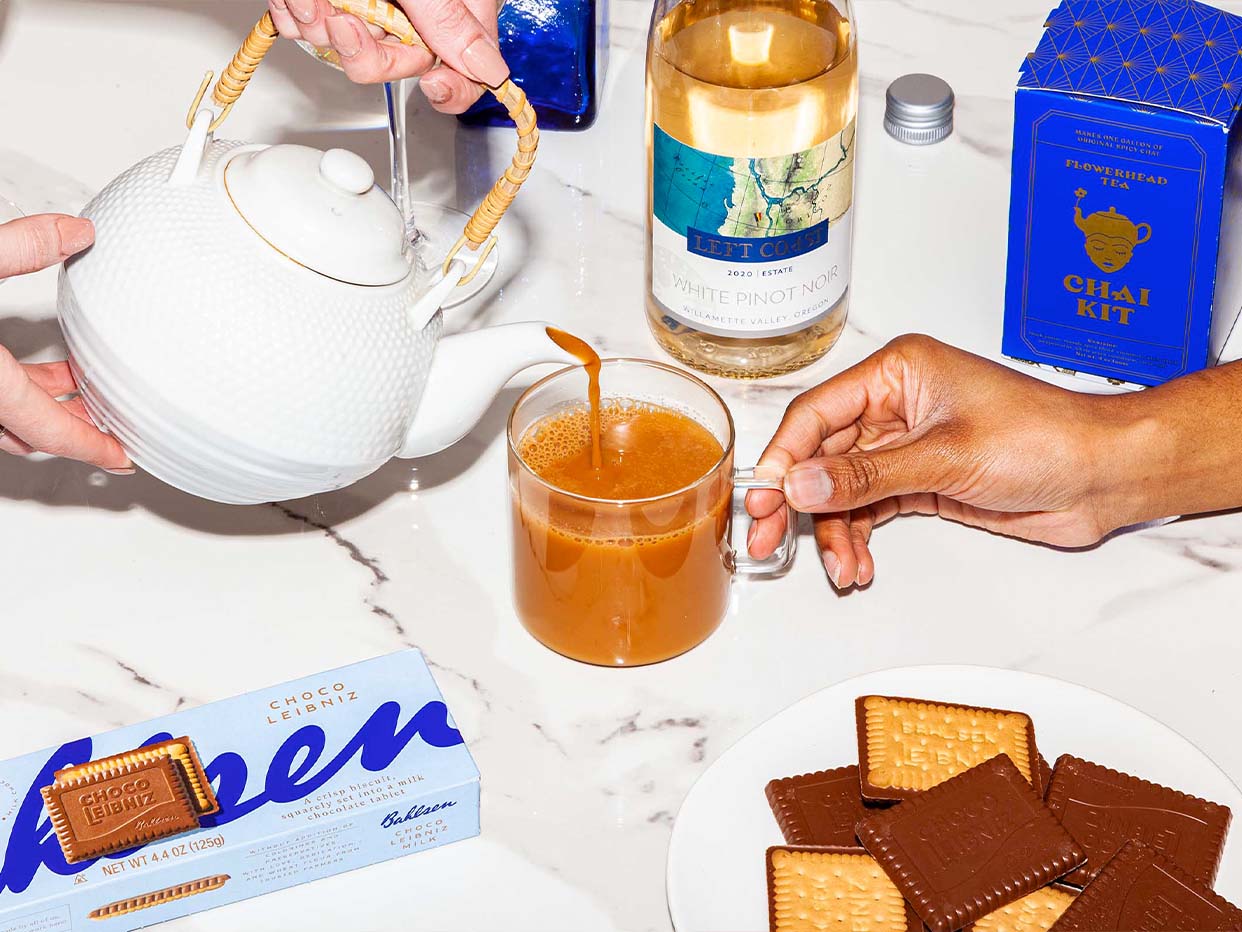 Wake Up & Wind Down
We ship toAll wines are sold and shipped by participating wineries.
Why You'll Love It:
What's Inside
Flowerhead Tea - OG Chai Kit
An original spicy chai blend made up of Assam, masala spice blend, cinnamon, whole black peppercorn, whole green cardamom, clove, and salt. Just add fresh ginger, sugar, and your choice of milk. Hand-blended, ethically sourced, with one gallon/10 batches per box.
Why You'll Love It
Ahhhhh, now this is how we're breathing life into our AM. Flowerhead was founded on the idea that the most natural, organic ingredients yield the best teas and vibes. So when it comes to the delicate act that is our morning ritual, we can rest assured we're sipping on some of the best to kick off our day.
Bahlsen - Milk Chocolate Butter Biscuits
European butter cookies with a thick layer of sweet, rich chocolate on top.
Why You'll Love It
"When our Creative VP got back from his European honeymoon he said I had to try these. They're even-coated, kind of buttery, and like a grown-up Keebler Elf cookie I can eat with morning coffee or after-dinner drinks" -Mike, co-founder.
Left Coast White Pinot Noir
Yellow apple, ripe mango and raw honey.
Willamette Valley, OR
13.7% ABV
Why You'll Love It
This unoaked white wine from the Willamette region of Oregon is a perfect example of the art of winemaking. The grapes used to make this bottle are picked early to allow the freshness and acidity of the fruit to be preserved throughout the wine. Since red wine obtains its deep and rich color from the grape's skin pigment, white wine is created if the skins are removed. White Pinot Noir has zesty flavors of pear, citrus, honey and ginger—truly a fresh take on an already seasoned and perfected process.
Winemaking Style
Sustainable, fruit crushed at cold temperatures, fermentation in stainless steel, aged on lees