Women Mavericks in Functional Foods Gift Box
Meet our shortlist of women makers who are bringing body functional ingredients to delicious tasting snacks. Featuring flavors from Gwell's superfood tea cookies, Kindroot's adaptogenic lozenges, BTR Bar's superfood energy bars, and Siren Snack's protein bites.
Why You'll Love It:
These are the types of benefits we used to take pills for. Now gaining a boost of antioxidants and superfoods is as easy as popping one of Fawziyya Sugai's tea cookies from Gwell after brunch. We're swapping out supplement powders with Alisa Pospekhova's prebiotic/vitamin-packed Kindroot lozenges that are a permanent fixture on the office desk. Ashley Nickelsen's BTR Bars are loaded with more adaptogenic mushrooms than we thought necessary to help with a healthier headspace. And Elizabeth Giannuzzi's Siren bites pack 12 grams of protein into a snack akin to eating cookie batter. But quit reading about them: enjoy!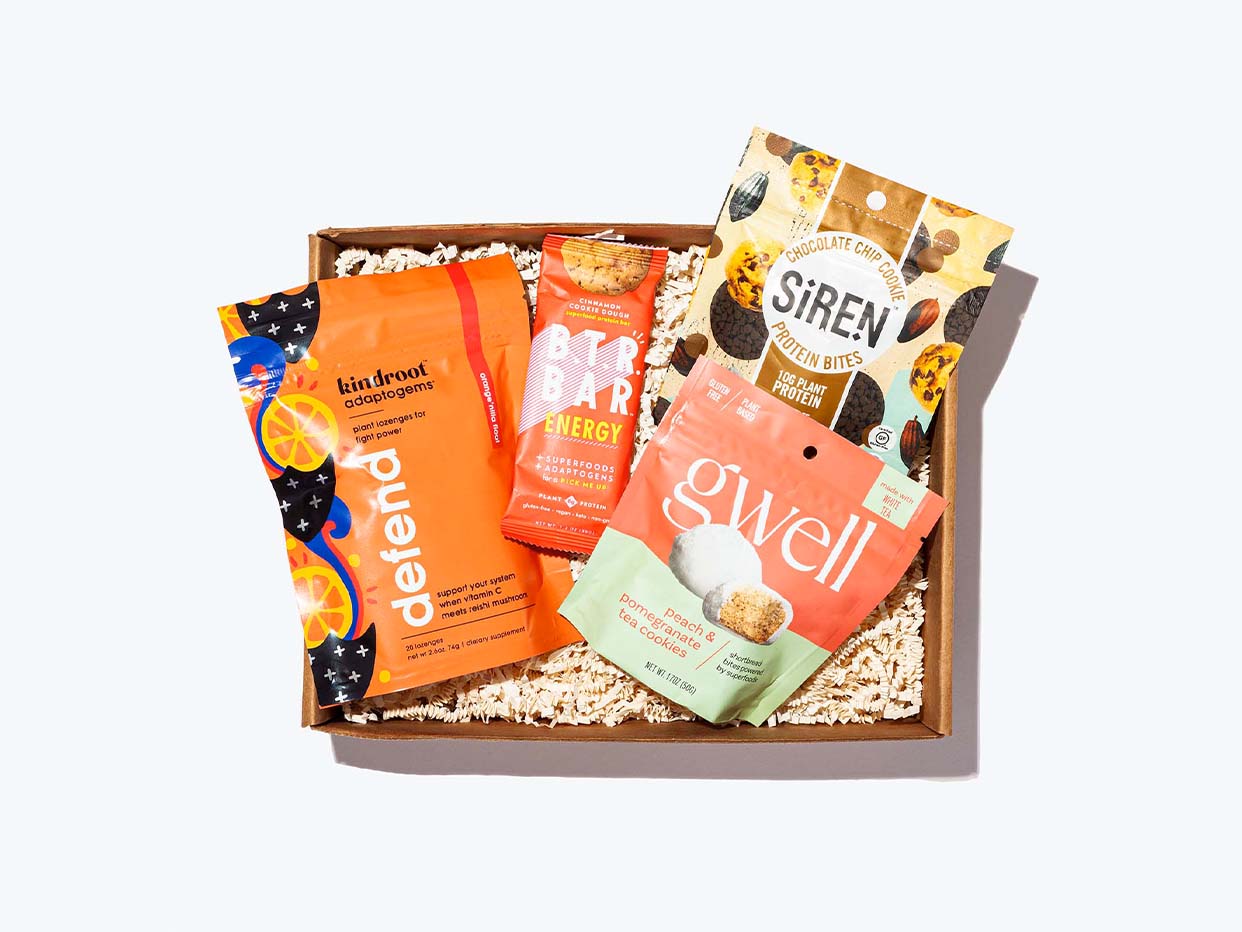 Women Mavericks in Functional Foods Gift Box
What's Inside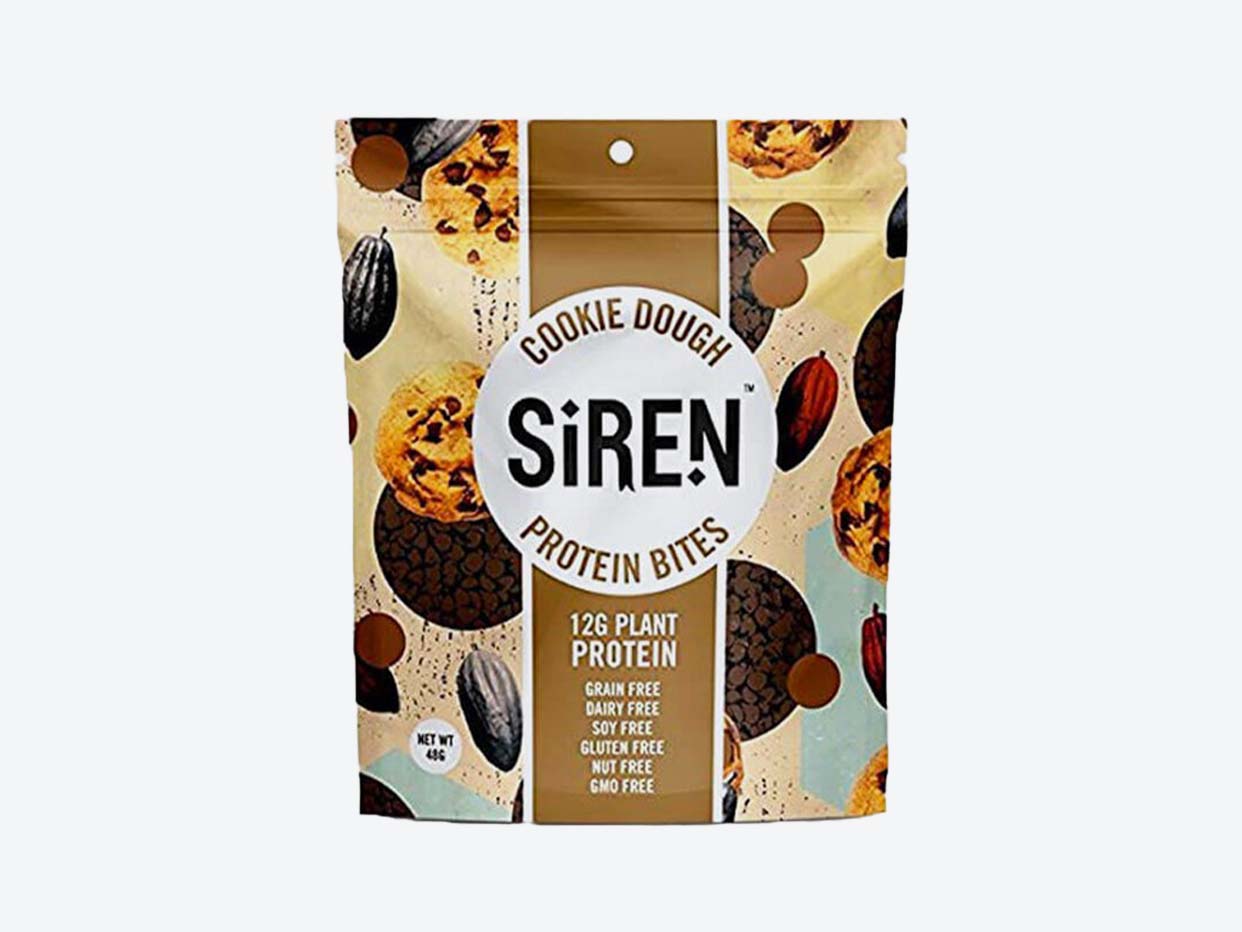 Siren Snacks - Cookie Dough Protein Bites
Protein-packed snack bites made with simple, natural ingredients. Contains cashew butter, almonds, dates, pea protein, tapioca, coca butter, dark chocolate chips, vanilla, sea salt, and monk fruit for 12 total grams of plant protein.
Why You'll Love it
These bites are our cookie dough fantasies realized but with guilt-free ingredients and a supercharge of plant protein. No need to lick the bowl; these taste just like it.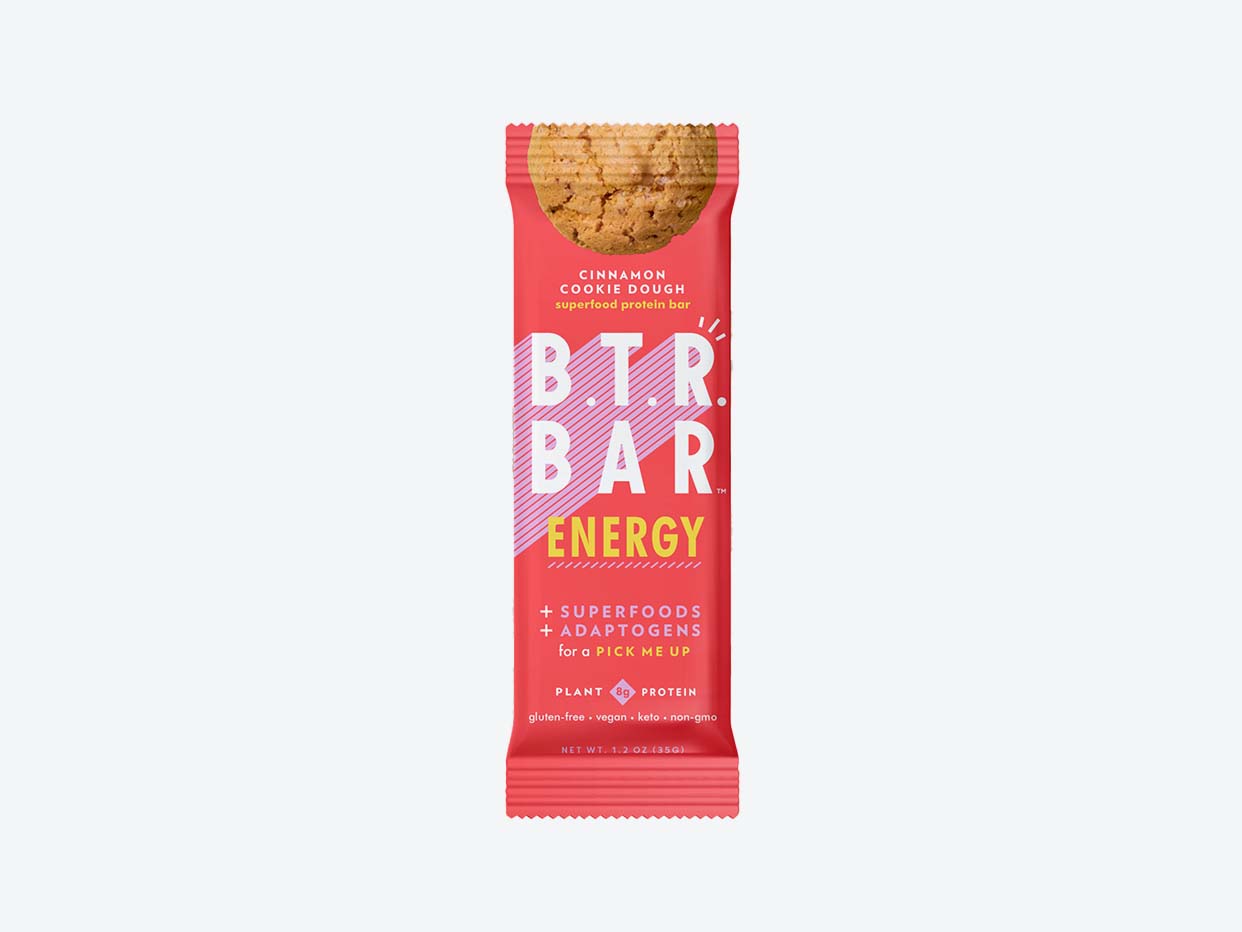 BTR Bar - Energy
Vegan cashew and almond butter protein bars powered by Maca, cordyceps, cinnamon, monk fruit, and vanilla. Entirely plant-based from adaptogenic, clean, and functional ingredients.
Why You'll Love it
A healthier headspace is a snack time away, and that's not just us trying to make a clever tagline for them. We're firm believers in BTR and the power that functional ingredients can play in our day-to-day, and adding these bars to the commute, the workout routine, or the whatever-snack drawer has been instrumental to our health game.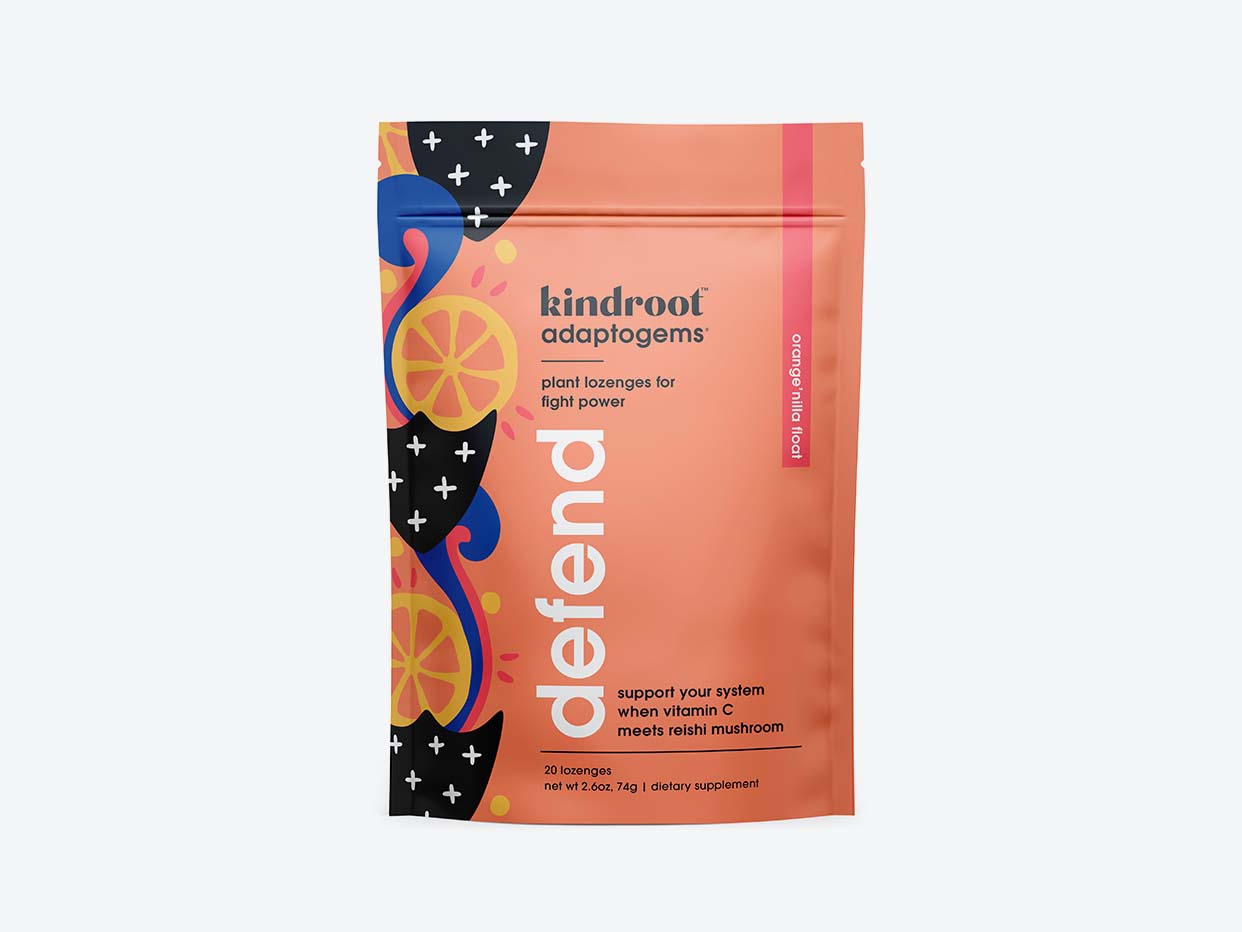 Kindroot - Defend
Adaptogenic lozenges made with vitamin C to support the immune system, reishi mushroom to encourage calm and resilience, and real orange and vanilla for float flavor vibes. Vegan and organic.
Why You'll Love it
Gone are the days of supplement powders and flavorless lozenges loaded with irritants. Kindroot just changed our weekly routine for the awesomer (i.e. adaptogenic), and they've honestly become a work-desk staple at our HQ.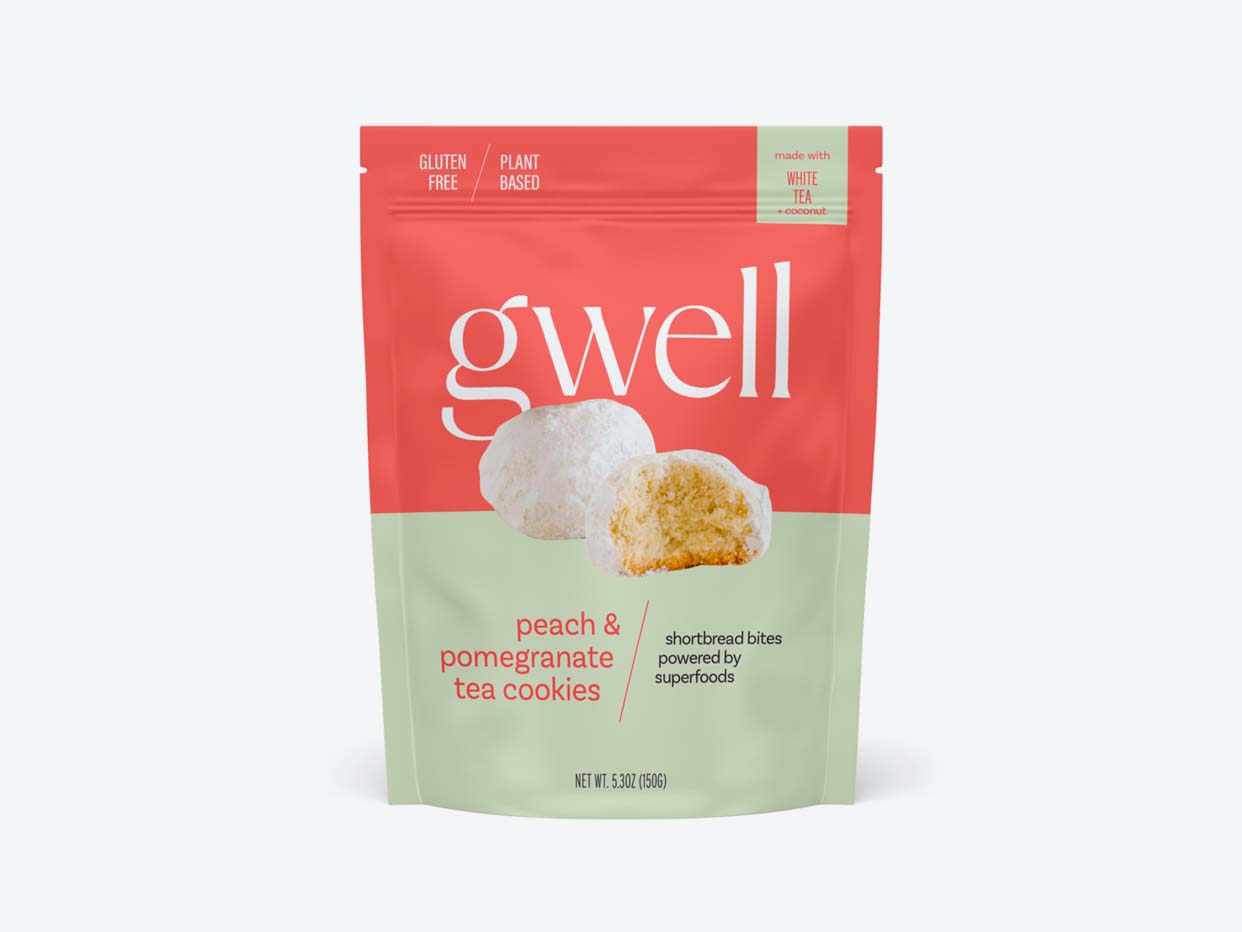 Gwell - Superfood Tea Cookies, Peach & Pomegranate
Adaptogenic cookies made with peach, pomegranate, and white tea - loaded with antioxidants to help your body absorb the benefits of the adaptogens more effectively. Dairy and gluten free.
Why You'll Love it
The bright and summery flavor of fresh peaches paired with tart pomegranate and aromatic white tea: what better trio to pack with adaptogenic superfoods to help restore and balance your body?
Gift Wrapping
Custom Foxtrot gift wrapping.
Did you know our gift wrapping is free for orders over $50 and Members+?
Continue Shopping